Shopping in Georgetown
---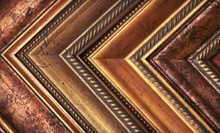 Framers with more than 30 years of experience protect photos, art, and memorabilia behind wood and metal frames and custom shadow boxes
---
---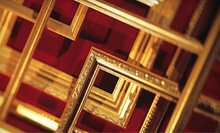 Custom framing in various materials and styles for a variety of projects
---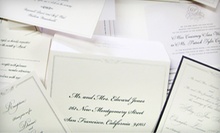 Shop augments parties and weddings with individualized invitations, customized beverage napkins, and monogrammed wineglasses
---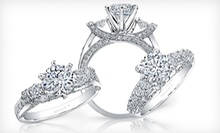 Family of jewelers and designers with decades of expertise show off original pieces and rings, necklaces, and earrings from top brands
---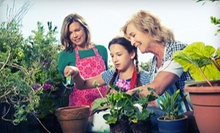 Nursery provides shrubs and trees alongside bags of mulch and fertilizer for garden enhancements of every sort
---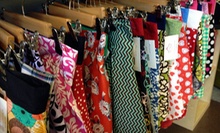 Boutique and pop-up shop showcases handmade and custom dresses, skirts, and accessories
---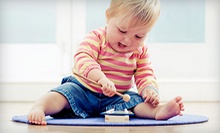 Mom-owned megastore stocked with kids' clothing, furniture, toys, and other gear
---
Recommended Shopping by Groupon Customers
---
Boasting more than 60 years of history, Howard Curry Shoes continues to fit the feet of central Kentucky residents with some of the industry's top brands, which today includes New Balance, Clarks, Merrell, and Allen Edmonds, among others. The business is especially well versed in children's footwear, stocking infant through youth sizes and providing custom fittings when necessary. At its entrance, Howard Curry Shoes employs the famous Talking Tree, who has greeted shoe shoppers and used his roots as an excuse to dodge jury duty for several generations.
2535 Nicholasville Rd.
Lexington
Kentucky
859-278-7411
Every July, a crowd of people and horses press down the lush grasses of Kentucky Horse Park. The occasion is BreyerFest, a model-horse festival hosted by Breyer Animal Creations (known for purveying hand-crafted model horses). Equine enthusiasts funnel into the park and disperse across the grounds to participate in a daily array of family-oriented activities. Aside from more than 40 live-horse exhibitions, attractions include crafts, pony rides, a petting zoo, face-painting booths, and a magic show in which the magician must escape from a horse's body. Each year's festival is marked by a theme that influences the breed and origin of the horses on display.
4089 Iron Works Pkwy.
Lexington
Kentucky
973-633-5090
Blink Boutique's fashion-savvy staff stocks a diverse collection of women's dresses, denim, and tees by coveted brands such as Vince, Helmut Lang, Cynthia Rowley, and Halston Heritage. The store's collection of flirty, feminine wares has cemented its status as a bastion of the local fashion community, which has been corroborated by the stylists of Lucky Magazine who featured their wares. Staff members are always happy to lead customers through the 1,700-square-foot store to find a special outfit, offer fitting tips at the denim bar, or help customers hone in on flattering ensembles for any occasion.
3706 Lexington Rd.
Louisville
Kentucky
Every day, the stylish staffers replenish Blush Boutique's racks with new dresses, skirts, and tanks created by indie and private-label designers. More than 80 new styles arrive weekly to keep their collections on-trend. To update shoppers on their new arrivals, the store's personal stylists post outfits of the week online. They also offer complimentary styling services, drawing from their encyclopedic fashion knowledge to design outfits based on each clients' style, shape, size, and whether they put pants on one leg or two legs at a time.
3745 Lexington Ave.
Louisville
Kentucky
When Bill Gross opened his jewelry business in 1966, he laid the foundation for a successful family enterprise built on offering stunning designs and friendly, expert customer service. Throughout the store, generations of the Gross clan help clients choose the perfect engagement ring or anniversary present, or appraise an heirloom diamond based on its cut, color, clarity, and ability to attract dragons. Lead Designer Mark Gross works hand-in-hand with clients to design custom rings, pendants, and bracelets, and 10 signature brands offer selections that decorate customers in stunning pieces. Since it sources fine gemstones through Kimberley Process merchants, Gross Diamond Co. ensures that its display cases are free from conflict diamonds of any kind.
3901 Shelbyville Rd.
Louisville
Kentucky
Sissy's Consignment & Boutique cultivates a unique selection of boutique items that includes apparel, jewelry, shoes, and customizable Miche bags. Available in various sizes, Miche base bags include stylish shells that slip over the bag to match different outfits on the fly.
10526 Watterson Trl.
Louisville
Kentucky
US
502-345-6800
---