Glen Avon, CA Drs and Health Practioners
---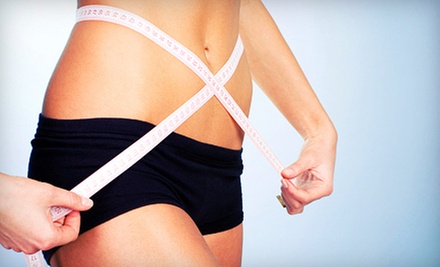 ---
Drs & Health Practitioners Deals
---
Recommended Drs & Health Practitioners by Groupon Customers
---
With more than 68% of American families choosing to perform their own dental cleanings, x-rays, and dangerous dental surgeries in the comfort of their home or a makeshift dental shed in their backyard, the professional dental landscape is radically changing. The children who grow up performing all their own dental work may never enjoy the artistry of a skilled dentist. Instead they'll endure the "funny mouth" condition that comes with misusing consumer-grade dental hammers. But you don't have to suffer: take advantage of a highly skilled, professional dentist for 75% off.
9700 Venice Blvd.
Culver City
California
US
Today's Groupon gets you smiling brighter than the sun enveloping all of Saturn's moons. Receive a full checkup and cleaning from Dr. Thomas Stelmach at Smile Beverly Hills. Unlike street corner dentists who clean their tools in shallow streams and insist you pay in diamonds, a mere 70 bucks at Smile Beverly Hills gets you:"What is password?" gargled a voice like used soup.
8920 Wilshire Blvd., Suite 625
Beverly Hills
California
US
For generations, a smile has been used to indicate that you are experiencing happiness, or are proficient at creating the physical illusion of happiness. Today's Groupon will make sure your teeth give off no mixed signals with an exam, an oral cleaning, and dental x-rays from SmileWorks in Redondo Beach for $49 (a $225 value). Follow @Groupon_Says on Twitter.
1951 Artesia Blvd.
Redondo Beach
California
US
If your eyes are the windows to your soul, your teeth are the white picket fence that protects the soul from oversized bites of flaffy taffy. Strengthen your defenses against attacks on the soul with today's Groupon to clean and healthify teeth at Dreamscape Dental, where $59 gets you an oral exam, teeth cleaning, and dental x-rays, a $401 value. March your chompers a half hour outside San Diego to tooth-loving San Marcos, where a crisp smile is as good as European currency.
467 N Twin Oaks Valley Rd.
San Marcos
California
Highly experienced Doctors of Dentistry and lasertag partners Dr. Ty Caldwell and Dr. Susan Caldwell defend the pearly and slay the plaqued. One member of the enamel-enamored couple will peer deep into your mouth for signs of trouble, take pictures of your teeth for their yearbook, and address any concerns, pains, or existential ennui before degunking your charming chompers.
5400 Orange Ave. , Suite 250
Cypress
California
Whether suffering from pain from an auto accident, sports injury, skydiving mishap, or desk job, Dr. Dan Scodeller's professional, pain-releasing power can alleviate tension and aching through a variety of techniques. In Core Chiropractic's light and airy sky-blue office, you'll receive a physical examination and x-rays to help identify the areas in need of treatment. Once the pain is located, a spinal adjustment may be given on the spot or at a later date, based on the doctor's decision and the Mayan calendar. The adjustment properly aligns spinal vertebrae, which allows the brain to send healing signals to the rest of the body without disruption. A 30-minute, muscle-melting massage will also be administered, targeting key pressure points in order to knead your back and front into relaxation. Once molded and adjusted, you will be able to resume back-intensive tasks such as bending over in order to pick up chocolate turtles and climbing through drain pipes.
25542 Jeronimo Rd. , Suite 3
Mission Viejo
California
---