Restaurants in Glendale Heights
---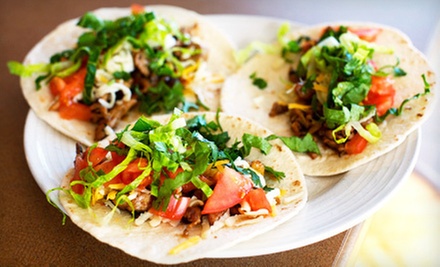 ---
Recommended Restaurants by Groupon Customers
---
BaPi Italian Ristorante's proprietor, Cristiano Bassani, bedecks white-linen tablecloths with house-made pasta, chicken, and salmon dishes. The quaint eatery hosts private lunch and dinner parties for 10–60 patrons and all their imaginary friends, or fills households with heaping pans of pastas and entrees via catering services.
1510 E HINTZ RD
ARLINGTON HEIGHTS
Illinois
US
Dissatisfied with the slices of pie at fast-food joints, CravePizza owner Rafael tinkered with recipes for savory dough and hearty tomato sauce until he was satisfied. He opened CravePizza to craft pies from the basic foundation of buttery-crust dough, custom-spiced sauce, and a house blend of cheese. Three chefs with 40 years of collective experience toss thin, pan, or stuffed pies and top them with traditional meats and vegetables, as well as unexpected options such as roast beef, shrimp, and cilantro. The family-friendly restaurant welcomes customers dining in to enjoy a drink from the full bar, and delivery and pickup orders receive the same piping-hot fare with a free box.
106 West Northwest Highway
Mt. Prospect
Illinois
US
224-735-3965
An unassuming strip-mall storefront belies Retro Bistro's cozy dining room, where wall murals painted by a local artist and white-draped tables set the scene for elegant French and Tuscan cuisine. The menu, which pleased Zagat's tasters, balances upscale plates of seared foie gras or wasabi-crusted ahi tuna with more casual options, including sandwiches and Alsatian-style flambeed pizzas.
"I think that's what people realize when they get here—how affordable it can be to get out for dinner," said Christopher Barth, who owns the bistro along with his wife, Lorraine. "We have so many regulars."
The couple took over the business from Lorraine's father, Dominique Legeai, in 1997. Lorraine cites the pair's love of food, people, and wine as the passion behind their business, and the amply stocked wine list features plenty of budget-friendly bottles, as well as reserve vintages to toast special occasions, such as an engagement or a piñata making it to retirement. The eatery's bar and lounge area also facilitates revelry, as mixologists blend specialty martinis with a focus on fruit-infused and chocolate-flavored options.
1746 W Golf Rd
Mount Prospect
Illinois
US
Food has found a good home at Emerson's Ale House. Here, chefs present half-pound burgers with pretzel buns and their very own beer pairings—the Smoke House burger with manchego cheese and pulled pork pairs with Rogue Dead Guy ale, for example, and the Roy-Ale burger with fried egg, smoked bacon, and English cheddar lines up nicely with Three Floyds' Robert the Bruce. To char-grilled salmon they add a side of dirty rice; to braised short ribs, garlic smashed potatoes. And they grant their desserts—chocolate-crepe cake, bread pudding, and Chicago-style raspberry cheesecake—the power to satisfy two diners at once, even if both are very upset about a failed attempt to gerrymander their foe's sock drawer.
Emerson's TV collection helps patrons take in the game with friends, and its complimentary bacon bar provides the opportunity to see if bacon still tastes like bacon. Because liquor bottles only prosper when they're close to other liquor bottles, Emerson's has wisely grouped them all together behind the bar, where they huddle in wait before getting all mixed up inside your glass.
113 South Emerson Street
Mt. Prospect
Illinois
847-870-1996
"Best Mexican Restaurant I own!" Matt Waxler quips on his Facebook page, and it's clear he really does enjoy the food he vends at North of the Border Mexican Restaurant. His menu diversifies burritos with more than the standard meat selections, stuffing in boneless chipotle seasoned wings, stir-fried shrimp, or steak with three kinds of jalapeños, a word which translates to English as "pepper of many guises." American- and Mexican-style tacos vie for plate space, and strips of skirt steak simmer in a tomato and jalapeño sauce in the Bistek a la Mexicana, Mr. Waxler's favorite dish.
961 S Rte. 59
Bartlett
Illinois
US
630-540-1111
---