Beauty & Spas in Glendale
---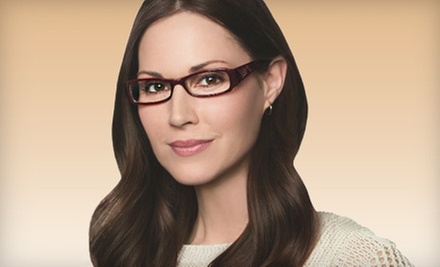 ---
Between calming purple walls, stylists consult with clients before nourishing weakened hair and cutting it into face-flattering styles
Use Thursday 10:00am - 4:00pm
---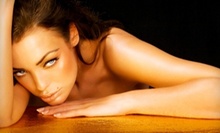 In a 30-minute session, far-infrared rays penetrate up to 2 in. to enhance circulation, detoxification, and weight-loss efforts.
Use Saturday 10:00am - 3:30pm
---
Recommended Beauty & Spas by Groupon Customers
---
While most beauticians start their career working on friends or family, Enoka Herath started hers working on celebrities and royalty. Shortly after she completed her training in the United Kingdom in 1985, Enoka brought her talents to the UK's prestigious Harrods skincare center, renowned for its high-profile clientele. After a few years applying her skills to the most prestigious heads in the land, Enoka headed to the United States. Today she uses her decades of experience to improve her clients' natural beauty and self-confidence with aesthetic, makeup, and hairstyling services at Enoka Esthetics and delivers services that pull from medical procedures, holistic techniques, and elfish rituals, including clinical exfoliations and acupuncture.
295 Regency Ct., Suite 105
Brookfield
Wisconsin
262-787-5400
The seasoned stylists at Charlie's East Coast Hair Designs keep skin radiant and strands carefully arranged with haircuts, facials, and massages. Inside Charlie's, a black leather couch hosts visitors, and the granite-topped color bar holds varied shades of hair for customer perusal. Plants provide a backdrop to the tile-floored beauty palace where aestheticians spruce up visages with facials or makeup, coating skinscapes with elegant coloring or neon-green in-house chlorophyll.
285 N Janacek Rd.
Brookfield
Wisconsin
262-797-9700
Aesthetician Sara Bohlmann has many tools at her disposal for making skin look its best, from the Image skincare products she uses to create custom facials to the cosmetics she applies during special-occasion makeup sessions. Sara often follows facials with advice on maintaining a proper skincare routine, a practice that helps clients get the most out of Sara's services and stops them from removing their makeup with paint thinner. Sara's successful practices have been noticed by Shepherd Express Best of Milwaukee 2012 as she was nominated "Best Aesthetician" in the online publication's medical category.
4160 N Calhoun Rd., Floor 2
Brookfield
Wisconsin
414-737-1422
A licensed and board-certified physician's assistant, Sandra Woods has more than 20 years' experience in women's health and dermatology under her lab coat. The skin expert brings laser technology to her spa-like oasis, where she battles an array of skin conditions such as signs of aging, acne, and pores that won't shut up. Treatments at Smooth Skin begin with thorough consultations and can involve anything from resurfacing peels to laser hair removal. Sandra and her staff also smooth away wrinkles with help from Botox and plump up lips or biceps with fillers.
18200 West Capitol Drive, Suite 101
Brookfield
Wisconsin
262-484-8193
Having undergone extensive training, the staff at Salon Nova knows that the art of eyelash extensions amounts to more than "stick and go." They meticulously affix lids with LiquiFan lashes, achieving lengthier looks that range from subtle to glam. They also offer fill options that include future appointments to prevent gaps.
Expanding their services beyond the boutique's namesake, cosmetologists also wax away unwanted hair or flatter faces with makeup applications. For medical-grade skincare, a registered nurse softens wrinkles with dermal fillers and medical-grade skin peels.
18895 W Capitol Dr., Suite 101
Brookfield
Wisconsin
262-373-0101
Lori Baumann, owner of Tangerine Hair Salon, and her experienced staff mold manes with products by Alterna, Redken, and Sojourn. The spacious salon achieves a trendy, urban feel with slate-blue walls, black polished floors, and track lighting. When guests arrive, plush zebra-print chairs greet their backsides while a coffee pot cheerfully percolates beneath an orange and gold floral painting. Stylists craft new 'dos at stations equipped with full-length mirrors and topped with exotic flowers. When they aren't performing haircuts, adding highlights, or curling locks, they subdue frizzy tresses with smoothing treatments and commands shouted in German.
W186 N9531 Bancroft Drive
Menomonee Falls
Wisconsin
414-828-9052
---