Restaurants in Glens Falls
---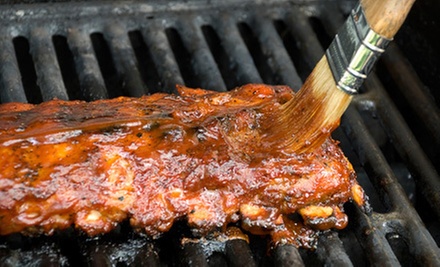 ---
Recommended Restaurants by Groupon Customers
---
When The Melting Pot originally opened in 1975 just outside Orlando, the location was cozy and quaint, but diners had only three options: swiss-cheese fondue, beef fondue, or chocolate fondue. However, as the restaurant grew in popularity, so did its menu selection and atmosphere. The restaurant first expanded four years later under the leadership of a Melting Pot waiter and enterprising college student named Mark Johnston, who teamed up with his brothers Mike and Bob to open a new outpost in Tallahassee. This location grew in reputation to pave the way for future franchise expansion. Today, the company—now owned by the trio of siblings—reigns as the premier fondue, wine, and drink restaurant, stretching across North America with more than 140 restaurants linked by underground tunnels. The restaurant's menu has also ballooned, and patrons can now expect six varieties of hot dipping cheese paired with salads, meats, and molten chocolate.
On a given night, groups of foodies gather around tables to nosh on signature four-course meals, from cheese-fondue appetizers and various salads to steaks and seafood cooked in a choice of healthy broth or oil. Birthday revelers and couples can share decadent evenings at private tables, capping off meals with chocolate desserts that have defined The Melting Pot for decades.
1 Crossgates Mall Rd.
Albany
New York
Housed in a historic building originally erected in 1829, La Serre has been described as "frozen in [a] good moment in time" by Times Union. During dinner, the formal, wood-paneled dining room bustles with conversation as plates of truffle mousse pate, lobster ravioli, and beef au poivre travel out to tables draped in white. In the more casual bistro-style bar, forest-green leather seats cushion patrons as they sip old-fashioned libations or fold napkins into swans capable of real flight.
14 Green St.
Albany
New York
518-463-6056
The newly renovated Randy Loren's Dolce Vita Ristorante infuses classic Italian dishes with a love of music that permeates the classic atmosphere. As diners enjoy plates of lightly breaded veal and parmesan-encrusted tilapia, performers take to the dining room's elevated stage to coax melodies from a white grand piano sitting under a disco ball and colorful lights. In addition, trimming decorated like piano keys accentuates the wooden bar, whose array of liquor and wine bottles would produce its own grand symphony if it were ever hit with a bunch of tiny pebbles.
2035 State Street
Schenectady
New York
Walls the color of melted butter guide the eye to floor-to-ceiling front windows lined with potted greenery. An ornate metal watering vessel sits beside them, always at the ready to nourish the verdant foliage or pour tea for an especially thirsty Mad Hatter. To pair with these decorative flourishes, LaZeez's affable chefs prepare Pakistani and northern Indian dishes using traditional equipment such as a clay oven and a wok-like karahi.
In the elegant 80-person dining room, guests can whet their dinner appetites with samosa appetizers––seasoned potatoes and peas nestled inside puff pastry shells that, like Ninja Turtle shells, are rarely found at the beach. Entrees such as spinach cooked with homemade cheese or salmon awash in curry sauce emerge piping hot from the kitchen alongside palate-soothing mango-infused yogurt lassi drinks. Diners can also opt for classic tandoori chicken, lamb, and seafood marinated in spices and prepared grease-free in the clay oven that's hotter than the midday desert sun or a George Foreman grill sizzling a photo of fire in the midday desert sun.
35 Central Ave.
Albany
New York
518-465-0333
For the Valenti family, cooking is a way of life. From a father whose family owned an Italian restaurant in Troy for 70 years to a mother who mastered the art of cooking as 1 of 22 kids, the couple's children learned to hand-make pasta as part of their upbringing. To this day, the chefs make manicotti, lasagna, and ravioli from scratch, demonstrating a dedication to tradition that permeates the menu of home-style cooking. Comfy booths, Italian murals, and wood paneling pack the restaurant's dining room, where welcoming servers whisk fresh-cut veal, thick steaks, and succulently sautéed chicken dishes to tables with efficient speed and well-practiced victory dances.
Villa Valenti's chefs also bottle their signature sauces—originally purloined from a wealthy tomato and perfected over generations—for at-home use, sending every penny of profit to help Prevent Child Abuse America in its noble mission.
369 W Sand Lake Rd.
Wynantskill
New York
518-283-1291
CiCi's Pizza Buffet Restaurant combines the variety of a buffet with the thrill of bottomless pizza. Each pie is crafted with dough that's made from scratch daily and then showered with marinara and toppings, from classic pepperoni and italian sausage to more creative buffalo chicken and mac 'n' cheese. The buffet is also stocked with a plethora of fresh pastas, signature salads, and independent salad ingredients. After feasting on savory options, diners can revisit the buffet for desserts including freshly baked brownies, slices of apple pizza, and cinnamon rolls drizzled with icing—or they can eat dessert first, thereby tearing an irreparable hole in the space-time continuum.
145 Wolf Rd.
Albany
New York
---