Shopping in Gloucester City
---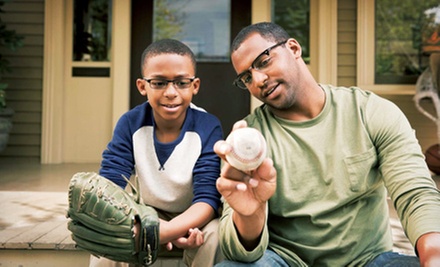 ---
Recommended Shopping by Groupon Customers
---
At Posh Lingerie and Bra Boutique, lingerie experts strive to strike a balance between seductive and practical—sheer, lacy thongs and leopard-print push-up bras share shelf space with sturdy sports bras and seamless boy shorts. This diverse inventory for women of all ages and sizes earned storeowner Denise Magaziner a feature on Talk Philly. The in-house bra fitters help customers hone in on their ideal fit, and they specialize in prosthetic bras, postsurgery corsets, and undergarments for expectant or nursing mothers.
100 Springdale Rd.
Cherry Hill
New Jersey
856-547-7674
Fashionably Ever After outfits children in both trendy, playful styles and traditional looks from its designer lines. Opening its doors in the center of south Philadelphia, the boutique welcomes boys and girls alike to try on clothing and accessories for newborns, infants, toddlers, and man-childs. Fashionably Ever After's expanded selection for girls runs up to youth size 16.
2403 S. Broad Street
Philadelphia
Pennsylvania
215-271-8687
Through their shop and sustainable vertical-landscaping services, Urban Jungle aims to cultivate green space wherever possible throughout Philadelphia's brick-and-concrete ecosystem. Indoor plants, air plants, containers, and pockets that hang from vertical-gardening structures cater to apartment dwellers without a yard of their own to mow. Those lucky enough to have a rooftop or an open green space can personalize their landscapes with outdoor plants, recycled-metal sculptures, and stone fountains. Their gardening gurus also lead workshops throughout the year on topics such as making terrariums, vertical gardening, arranging floral centerpieces, or reinforcing beanstalks in hopes of reaching the Cloud Kingdom.
1526-30 E Passyunk Ave.
Philadelphia
Pennsylvania
215-952-0811
After moving from London to Philadelphia, Elena Brennan needed a way to fulfill her desire for hard-to-find designer shoes without hopping a transatlantic flight back home. In 2007, she stashed away her aviation goggles in favor of opening Bus Stop, a boutique specializing in stylish kicks and women's apparel. The quirky spot carries lesser-known brands, such as Jeffrey Campbell, J Shoes, and FarylRobin, as well as fashionable favorites from Toms and Fluevog.
White walls outfitted with monochromatic shelves pull shoppers' attention towards a collection of shoes so eclectic it helped Bus Stop win an award for best women's shoe store in 2008 from Philadelphia magazine. Antique wooden tables heave under the weight of handmade accessories and apparel from local and national designers and wayward elephants that thought they smelled peanuts. This Fabric Row boutique also holds monthly events that showcase the work of emerging artists and local fashionistas.
727 S. 4th St.
Philadelphia
Pennsylvania
215-627-2357
Owner Steve Jamison, who has more than 25 years of experience in the retail industry, founded Sole Blue Shoes as a haven for Philadelphia's style-conscious men and as a contribution to the city's budding fashion scene. Five years later, his 1,300-square-foot boutique stocks an extensive collection of men's high-end footwear, including dress shoes, suede oxfords, and canvas sneakers. A range of belts complements soles, as do 150 pairs of upscale Robert Graham and Marcoliani Milano socks, which are, according to the Inquirer, woven with colorful polka dots and vivid argyle stripes and packed into contemporary cubbyholes.
1805 Chestnut St.
Philadelphia
Pennsylvania
215-496-9244
At Color Wheel Bike Studio, the sharp lines and traditional styles of old-timey Schwinns mingle with custom bikes from brands such as Trek and Panasonic. Spanning a range of aesthetics and capabilities, available bikes fit riders of all fashion senses and lifestyles, from the casual commuter to the serious cyclist. U-locks, headlights, a colorful array of tires, and other accessories trim cycles with personal flair, and basic tune-ups ensure they stay firmly in place when owners race or attempt to jump the neighborhood quicksand pit.
2711 W Girard Ave.
Philadelphia
Pennsylvania
215-236-2375
---