Coffee & Treats in Gloucester
---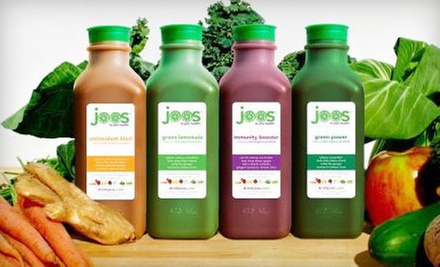 ---
Recommended Coffee & Treats by Groupon Customers
---
It's hard to find something as universally appreciated and versatile as cement blocks. Today's Groupon does just that with $15 for $30 worth of French brie, Spanish manchego, Italian parmesan, English cheddar, and American goat cheeses among the 150+ offerings from around New England and the world at Boston Cheese Cellar. The one-stop gourmet shop is located just south of the city in Roslindale Village.
18 Birch St.
Boston
Massachusetts
US
Petsi Pies' chefs deftly whip up a fresh bevy of tantalizing baked goods daily, tickling palates with natural ingredients while delighting both flavor and olfactory sensors. The shop's variety of savory pies, such as the 8-inch chicken pot pie, the bacon with leeks and gruyère, and the spinach ricotta ($12 each), demonstrate that pies can be dinner as well as dessert. Sweet selections such as the 5-inch southern pecan, the mississippi mud, and the apple crumb ($7 each) prove once and for all that pies are good for more than just smuggling metal files into prison. The 10-inch lemon meringue, banana chocolate cream, and mixed berry pies ($20 each) proffer a feast for six to eight friends or two quartets of pie-gobbling nemeses, and a cornucopia of bakery treats satiates sucrose-seekers with molasses ginger cookies, banana-chip muffins, scones, and coffeecake.
285 Beacon St.
Somerville
Massachusetts
Nashoba's owners and baker bromantics, Stuart Witt and John Gates, make everything in their breadbasket with a special slow-rise method. Each loaf rises slowly over the course of 24 hours, fueled by a unique starter developed by co-owner Stu that produces a profoundly pillowy texture and a beautiful, glossy, full head of crust. Every day, hundreds of these mesmerizing loaves float out into the world from Nashoba's 32,000-pound French-made bread oven like so many doughy dandelion spores buoyed by a warm, yeasty breeze. And each of Nashoba's plethora of riseable dough varieties can take you someplace different. Transport yourself to shores lapped by wine-dark Mediterranean waters with an olive loaf ($5.50), or trick nearby turkeys into roasting, basting, and slicing themselves with a too-toothsome-to-resist rosemary garlic breadball ($4.45). Trek to an oasis of thick, chewy dates on the camel's back of a seven-grain ($5.50), and avenge the pigeons that killed your father with pieces from a sourdough loaf laced with combustively spicy pepper jack ($4.10).
152 Commonwealth Ave.
Concord
Massachusetts
It was 1978. A college dropout and a failed medical-school applicant had just brought together their combined life savings to rent an old gas station. Their plan was to resurrect the empty station and open their own restaurant. Their specialty: ice cream. So begins the story of legendary entrepreneurs Ben Cohen and Jerry Greenfield, who are better known across the globe as Ben & Jerry. Their small, old-fashioned ice-cream parlor eventually became a Burlington, Vermont favorite, and before long, shops popped up all over the U.S. and in 25 other countries. Their brand easily attracted customers––homemade ice cream churned from wholesome, natural ingredients and blended into creative flavors. Some of their popular scoops include Cherry Garcia, Chunky Monkey, and Coffee Caramel Buzz.
Since infusing their first rich and creamy batches of ice cream with natural chunks of fruit, nuts, candies, and cookies, Ben and Jerry have also operated with a commitment to improve the quality of life locally, nationally, and internationally. They practice sustainable food production and business practices that respect the earth and environment. Ben & Jerry's cartons are made from FSC-certified paper, which comes from forests that are managed for the protection of wildlife, and waste from Ben & Jerry's plants generates energy to power farms. The company works tirelessly to reduce its carbon emissions; it strongly encourages customers to eat their ice cream in the darkest dark.
36 JFK Street
Cambridge
Massachusetts
617-864-2828
The Dancing Deer Baking Co. story begins nearly two decades ago, when three Bostonians opened up a small bakery on a busy corner. The trio christened their company after an antique shop run by one of their grandmothers supplied them with a recipe for a dark-gingerbread cake. One afternoon, a food writer from Hollywood stumbled into the shop, hoping to find directions. After tasting one of their cakes, the captivated writer brought the bakery to the attention of the media, and soon their cookies, brownies, and cakes were being lauded by magazines, newspapers, and television programs throughout the country.
Today, Dancing Deer's boldly colorful packages ship to households across the US and line the shelves of numerous gourmet and specialty retailers. Back at the bakery, chefs continue to whip all-natural, kosher ingredients into decadent cookies, brownies, and cakes. Committed to giving back to their local communities, Dancing Deer owns and operates The Sweet Home Project, which funds direct-action programs to help underprivileged families and the occasional one-legged gingerbread man.
65 Sprague St., Unit West-A
Boston
Massachusetts
888-699-3337
On a visit to the Mexican state of Oaxaca, Alex Whitmore tasted stone-ground chocolate for the first time. Although the bite was just a fleeting part of a larger journey, Alex was hooked. Upon his return to Somerville, he founded Taza Chocolate and learned how to hand carve the granite millstones that still grind the factory's cacao today. Each bar of organic dark chocolate is crafted with a set of core missions in mind, including sustainable community and environmental practices, direct trade with cacao producers, and federally compliant drainage of all chocolate rivers. Taza's chocolate bars and discs also honor Mexican traditions and cross-cultural tastes through their creative flavors which include chipotle chili, salted almond, and ginger.
561 Windsor St.
Somerville
Massachusetts
617-284-2232
---