Things to Do in Gold Camp
---
Recommended Things to Do by Groupon Customers
---
Founder Joani Castillo developed an abiding love for artistic endeavors in a dance class at the age of three. Those moments started her on a path that encompassed school musicals, dance teams, and a degree in theater education and dance before spending 14 years as a creative director at Word of Grace Church in Mesa. Today, Castillo and her team of passionate instructors help students learn an appreciation for their unique gifts and the ability to express themselves through a wide range of disciplines, hoping to instill the same inspiration Joani felt as a youth. In the school's workshops, young students create uplifting music in piano, vocal, and drum classes, convey a wide range of emotions in theater and dance courses, and make credible threats to run away with the circus after acing high-flying trapeze and aerial lessons.
Not only do the instructors at Experience Arts School help students realize their talents and potential with training for the stage but they enrich lives with outreach services, including mentoring programs, educational partnerships with schools, and free performances for hospitals and care facilities.
655 E University Dr.
Mesa
Arizona
480-464-3967
"I'm bored!" is probably the most common phrase uttered by children out of school for the summer. Even inundated with an abundance of toys, games, and technology, kids still want more. Instead of getting them yet another magical centaur, parents can keep their offspring occupied with one of Arizona Summer Camps's weeklong diversions. The camp teams up with a variety of local businesses to present a diverse array of summer camps to engage the minds and bodies of youths. Each camp is coordinated with a local business that specializes in the activity of choice, including music lessons taught at The Scottsdale Studio of Music and karate at Paradise Valley Martial Arts. The quality of instruction is top-notch, and the student-to-teacher ratios are kept low.
Kids can expand their horizons with science-driven experimentation in fields such as robotics or computer gaming, or break a sweat and a few boards in one of several martial-arts camps. Gymnastics camps bolster coordination and strength in wee ones.
7571 S Willow Dr., Suite 103
Tempe
Arizona
480-833-7338
SunDust Art Gallery is truly a family-run operation—Ron Floyd, a retired university art professor and a recognized abstract artist, opened the 5,000-square-foot gallery with the help of his wife Mary Lou Floyd and son Chris Floyd. Opened in 2009, the studio's initial goal was to provide the Southwest's eclectic and often-unnoticed artists a home, and today it has grown to encompass a gallery collection that regularly features many such artists and mediums for which the region is well known, such as sculpture, jewelry, and photography. Throughout his long career as an art professor, Ron learned to teach students how to overcome artistry's intricacies, and he now operates out of SunDust's studios with accessible painting and drawing classes.
48 W Main St., Suite 100
Mesa
Arizona
US
480-464-6077
"From the first time I worked extensively with clay, I felt a connection to it, and a passion for it that has never waned," asserts Michelle Katz, owner of Desert Dragon Pottery. A ceramics artist for more than a quarter century, Katz harnesses her fine arts degree and aesthetic aptitude to teach students of all levels how to exercise their imaginations. Through a roster of classes, pupils explore the shapes of vases and plates, before leaving their finished works for Michelle to fire in her self-made, gas-fired car kiln. When not teaching, Katz often exhibits her work with pottery guild Arizona Clay Association, a collection of regional artists who share with the community their insights, masterpieces, and tips for creating life-like body doubles
25037 N 17th Ave.
Phoenix
Arizona
Sew from the Heart beats with owner Susie's passion for textiles and fashion cultivated during her more than 40 years as a seamstress. Together with husband Hank, a retired Air Force fighter pilot who traded brawny planes for delicate needles, she shares her love with the public via a menu of classes ranging from embroidery and quilting to garment creation. The husband-and-wife team teaches students sewing-machine and software use, and frequently leads workshops such as how to turn T-shirts into quilts and how to turn quilts into T-shirts for giants. Their spacious store also houses a seemingly endless array of sewing products, stocking kits with threads and fabrics or outfitting workshops with machines, books, and software.
9180 E Indian Bend Rd., Suite 2
Scottsdale
Arizona
US
480-998-8886
---
---
Things to Do Deals - Recently Expired
---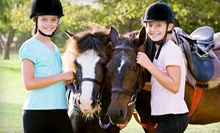 A team of USHJA-certified trainers teach students proper hunter-jumper riding techniques
---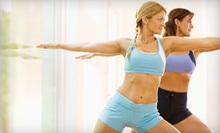 Certified instructors lead hot yoga as well as the more gentle restorative and Yin yoga classes for students of all levels
---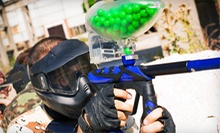 A 24,000-square-foot facility tempts gunrunners with military-style play and equipment rentals
---
---