Grand Prairie Outdoor Activities
---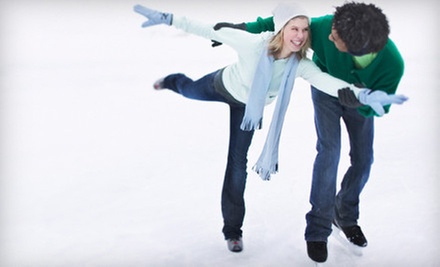 ---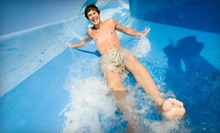 Water park allows visitors to float down the lazy river, ride twisting slides, and frolic at the rainforest-themed playground.
---
Recommended Outdoor Activities by Groupon Customers
---
SpeedZone Dallas is the place for racing, games and more.
11130 Malibu Dr.
Dallas
Texas
972-247-7223
A fleet of nine carriages bearing the NorthStar insignia clips and clops through the city streets of Dallas and Fort Worth, ferrying riders through historical tours and evenings filled with romance. Passengers watch the city skyline pan past their open-top carriage or opt for shelter beneath a cloth canopy as they visit historic locales. Ahead of them, a professional driver sports a white tuxedo shirt, boots, and Western hat, and his noble steed, trained at the company farm to be gentle and politely decline drag-race challenges, maintains a natural grace. Since its establishment in 1990, the company has had the honor of participating in a number of special local events, including football-victory parades and the Adolphus Children's Christmas Parade.
1800 N Market St.
Dallas
Texas
Choose from the following games:
1600 Lone Star Pkwy.
Grand Prairie
Texas
972-504-9383
Spread across 66 acres, Dallas Arboretum's 14 themed gardens showcase the broad biodiversity of Texas' unique climate. The arboretum's collection sprouts annual blooms and old growth, from the more than 2,000 varieties of azaleas populating the Margaret Elisabeth Jonsson Color Garden to the century-old Japanese maple accenting the Nancy Rutchik Red Maple Rill. Landscaping work is showcased as well: A Woman's Garden has won national acclaim for its formal terraces, reflecting pools, and flowerbeds that spell out No Boys Allowed.
Amid the greenery, workshop series and concerts draw in more than just botanists. Events such as rock music, wine tastings, and photography classes provide a festive contrast to the peaceful backdrop of towering trees and nearby White Rock Lake.
8525 Garland Rd.
Dallas
Texas
214-515-6500
For the past 20 years, Zero Gravity has been one of Dallas' primary sources of satisfied screams, launching Texans into lower orbit with palpitating rides that test the confines of physics. Thrill-seekers can exhaust adrenaline reserves on five hair-raising attractions, including the seven-story bungee jump, the Skycoaster, and the Texas Blastoff, which acts like a giant slingshot that rockets riders 70 miles per hour toward the sky the nearest medieval watchtower. Nothin' but Net sends amusement park goers plummeting on a 130-foot freefall, and the Skyscraper's enormous propellers whip guests around with 4 gees of force before serving up views of the city's stunning skyline. Thanks to precautions designed specifically for each ride, Zero Gravity boasts a flawless safety record, whereas the park's flexible schedule jump-starts hearts seven days per week.
11131 Malibu Drive
Dallas
Texas
972-484-8359
Boneyard Haunted House has been featured in numerous local media outlets, including in a story on CBS 11 news exploring whether or not the space is actually haunted. Rumors swirl that the large, formerly abandoned building that operator Dan Hall has converted into a haunted house harbors some very real ghosts. To give his guests a proper Halloween fright, Hall has outfitted the building's downstairs area with more than 40,000 square feet of realistic-looking skeleton scenes, elaborate designs, and passageways that reduce one's line of sight to up the surprise factor. But, as Hall told CBS 11, other unintentional things have been happening inside the haunted house. Rolls of receipts have rolled across the floor and trash cans have accelerated across the room, all seemingly of their own volition. The phenomena have even caused paranormal investigators to come in with recording technology to try to contact the spirits of any lingering souls or prolific Ouija boards that might be stuck on the premises.
For guests who have walked through the haunted house in previous years, every season brings new and scary surprises. A writer from the North Dallas Gazette reported on the effort, noting that "each year, the haunt is completely taken down and the team starts fresh building exclusive rooms and new props." The attraction also boasts an indoor festival area with games, music, concessions, and vendors.
2921 E Division St.
Arlington
Texas
---