Shopping in Grand Prairie
---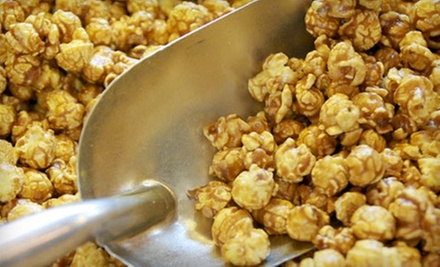 ---
Recommended Shopping by Groupon Customers
---
Mountain Hideout has kept adventurous men and women prepared for the elements for nearly four decades. Within the newly remodeled store, natural light splashes across gear from The North Face, Patagonia, UGG, and Columbia, all of which is hemmed in by wooden walls that are reminiscent of a cabin or childhood sleepovers inside a friend's Lincoln Log setup. Marching neatly across shelves, footwear for all types of excursions awaits heeled inhabitants, and tents, stoves, and even freeze-dried foods join forces to restock survival supplies. When questions arise, Mountain Hideout's knowledgeable employees toss visitors a lifeline wrapped tightly around information-packed answers.
5643 W Lovers Ln.
Dallas
Texas
A kaleidoscope of colors and patterns bewilders shoppers as they enter either of Quilter's Stash's two locations. Some confused patrons report having found the end of the rainbow, but they are really seeing more than 15,000 bolts of 100% cotton fabrics by Marcus, Henry Glass, and other top designers. Staff members wait at attention to direct customers to the latest threads and patterns, and a few on-hand wizards can resuscitate a range of sewing machines from different brands. The crafty gurus are also enthusiastic about leading quilting and sewing classes that cater to students of all levels, and the shop's shelves are stocked with how-to books that facilitate at-home learning.
2125 W Southlake Blvd., Suite 325
Southlake
Texas
817-310-0040
At Rescue Cell Phone, certified technicians restore electronic investments, such as smartphones, iPods, iPads, and gaming systems, backing up their work with 90-day warranties. The phone physicians quickly replace screens, batteries, and buttons within 15 minutes, providing walk-in customers just enough time to browse a wealth of accessories or try on their phone's protective case. In addition to repairing external components, the tech-savvy team unlocks phones and recovers data while maintaining security and confidentiality. Gamers may also take advantage of the circuit navigators' abilities to commune with and restore consoles such as Xbox 360s, PS3s, and Wiis.
6121 Greenville
Dallas
Texas
A tie-dyed maxi dress billows to the ankles. A sheer white camisole bunches at the back, framing shoulder blades in a bright red "x." Luxe Contemporary Apparel's collection of women's fashions combines vibrant colors and eye-catching silhouettes for a striking effect that's both elegant and flirtatious, like Versailles' annual single's mixer. The boutique's fashionistas recruit pieces by designers such as Lilly Pulitzer and Show Me Your Mumu, which boast floral patterns and embroidered flourishes. They also enhance ensembles with delicate teardrop pendants and glistening chandelier earrings.
The shop itself strives to match the delicate charm of its wares: dresses hang from carved wooden wardrobes, and dressing rooms ensconce customers amid heavy white curtains, gilded mirrors, and crystal chandeliers.
6712 Snider Plaza
Dallas
Texas
214-265-5096
Mothers who prefer to keep their child's gender a secret can browse Babytique's stock of neutral gifts or await pink or blue garments from the Not Finding Out product line. To keep babies' secret identities confidential, expectant mothers can ask doctors to covertly tick off the correct gender on a Shhh! Card and mail it to the store, where gift items take the forms of pink blankets or blue pickup trucks. Gender-neutral items such as plush-toy pacifiers, eco-friendly organic cotton-and-soy onesies, and business-school admissions tests are also available, as well as an array of toys, apparel, and bedding in gender-matching colors and designs.
5211 Forest Lane
Dallas
Texas
214-614-8292
At the Dallas Vintage Clothing and Jewelry Show—the largest show of its kind—vendors from Atlanta, Chicago, and locally gather to showcase vintage apparel and accessories. By reading tags or sawing items in half and counting the rings, shoppers will find items that date from the 1890s to the 1980s. Vendors include Vintage Martini, which won D Magazine's 2011 editor's choice award for best vintage clothing store, and Lush Life Antiques, a retailer that specializes in distinctive fine and costume jewelry. Though the inventory varies, previous finds have included mink stoles, jeweled brooches, and 1950s formal dresses.
1209 S Main St.
Grapevine
Texas
---