Grandview, MO Health and Fitness
---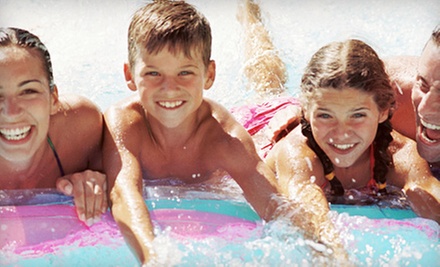 ---
Recommended Health & Fitness by Groupon Customers
---
Not one to rest on his hard-earned academic laurels, Optimal Health Center's presiding chiropractor Dr. Stephen Gradwohl continues to bolster his Doctor of Chiropractic degree with advanced studies in orthopedics and sports chiropractic. This commitment to unceasing education pays off for Dr. Gradwohl's patients, who benefit from a combination of traditional chiropractic spinal adjustments, nutrition counseling, and lifestyle advice. The doctor and his staff focus on treatments that complement one another and heal the body holistically, accounting for psychological needs with personal consultations and dramatic reenactments of classic feel-good movies.
11791 W. 112th St., Ste 100
Overland Park
Kansas
US
Drs. Bunde, O'Brien, and Larcom examine eyes and keep them healthy at two offices whose bilingual staffs welcome Spanish speakers and patients of all ages. A comprehensive list of services covers general wellness, disease care, trouble discerning the dolphins in Magic Eye books, and exams that land eyes behind contact lenses, designer frames, and Latisse-fortified lashes. As dedicated to its community as it is to its own patients, Fairway Eye Center supports the Children's Center for the Visually Impaired.
3414 Shawnee Mission Pkwy.
Fairway
Kansas
913-362-2323
Under the medical direction of cosmetic expert Dr. Sajadi, Image Aesthetics, LLC restores façades to their factory settings with SmartLipo laser lipo, Vaser ultrasound lipo, standard liposuction, varicose vein treatments, fat grafting, cosmetic injections, and laser skin-resurfacing services effective for most skin types. The doctor can customize laser treatments to focus on a specific area of concern, such as acne scars on the cheeks. Chemical peels and microdermabrasion treatments slough off dead skin cells to reveal the youthful layers below, and cosmetic eyelid surgery allows patients to speed up their transformations.
8164 W 135th St.
Overland Park
Kansas
913-402-1911
The holistic therapists at Imperial Foot Care alleviate stress throughout the body by combining massaging strokes with the pinpointed prods of reflexology. Working on the premise that certain areas of the hands, feet, and ears correlate with areas of the body, reflexology practitioners apply focused pressure to the extremities to help balance energy pathways and reduce pain, diminishing the need for chemical compounds or high-risk body-switching procedures. Ensconced in a private treatment room, therapists' trained hands glide over muscles and bodily meridians in their effort to increase circulation and minimize the pain associated with stress, tension headaches, arthritis, and back problems.
4120 Pennsylvania Ave., Suite 12
Kansas City
Missouri
US
816-216-1702
Board-certified obstetrician and gynecologist Dr. David L. Lang of Optimal Women's Health Care understands that women benefit most from a practice devoted specifically to their well-being and health concerns. He, along with a team of registered nurses and aestheticians, takes a comprehensive and preventative approach to women's health issues, helping to assuage ailments related to fertility, obstetrics, and menopause. In addition to routine procedures and checkups, the team works to stave off unwanted body fat with routine Oreo burnings and weight-management programs, supporting, informing, and encouraging patients as they shed pounds.
10550 Quivira Rd., Suite 270
Overland Park
Kansas
913-498-9191
Behind Peepers Eyecare's brick façade, doctors and opticians have assessed visual acuity and fitted patrons with eyeglasses for more than 38 years. The boutique brims with name brand frames from Kenneth Cole, Ogi, Cover Girl, and Eddie Bauer, which stylishly hold prescription lenses or a photograph of the wearer's eye.
9363 W 87th St.
Overland Park
Kansas
913-341-5081
---