Grapevine, TX Drs and Health Practioners
---
Drs & Health Practitioners Deals
---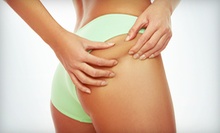 Use Tuesday 10:00am - 6:00pm
---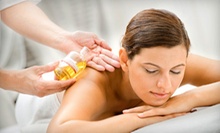 Use Saturday 9:00am - 6:00pm
---
Recommended Drs & Health Practitioners by Groupon Customers
---
Women's health is the top priority for Carolyn Wilson Quist, DO, a board-certified obstetrician and gynecologist with more than 20 years of experience in her field. Her practice offers a full range of gynecological services, including cervical-cancer screenings and treatments for problems such as endometriosis and incontinence. For cosmetic needs, she and her staff deflate unwanted fatty cells with a Zerona low-level laser.
1425 8th Ave., Ste. 101
Fort Worth
Texas
817-926-1313
Although it's led by Dr. Tiffini Stratton, who holds a doctorate of dental surgery from The University of Texas Health Science Center, Dominion Dental Spa isn't confined to teeth cleanings and orthodontics. Though many clients do get their teeth whitened or their gums lifted, others receive SkinCeuticals facials from aesthetician Bre Jackson.
And the office isn't some sterile clinic, either. During appointments, clients recline in treatment chairs that face wood- and wrought-iron-framed windows overlooking lush trees and a rolling golf course. Fresh-cut flowers add color to the reception area, where guests may enjoy snacks and drinks from the office's mini bar. In the children's area, tots entertain themselves by playing with toy trains or watching Fellini films via the TV and DVD player.
1425 N O'Connor Rd.
Irving
Texas
US
214-492-1171
With years of experience under her belt and a commitment to ongoing education, Dr. Reddy and her staff fortify mouths against decay and disarray with a wide range of preventative, restorative, and cosmetic treatments. Whether measuring oral cavities for protective mouth guards, scouring chompers for plaque, or singing teeth to sleep before filling in their cavities, Dr. Reddy employs a bevy of technologies to keep her patients comfortable. In addition to assuaging dental phobias with four kinds of local and general anesthetic, the dentist uses digital x-rays that emit 80% less radiation than traditional machines and intraoral cameras to stockpile enough dental information to guide her treatments.
1425 N O'Connor Rd.
Irving
Texas
214-492-1171
Dr. Jeffrey M. Hantes and his staff help keep female patients in tiptop shape with medical services and aesthetic procedures, earning him a mention on CBS 11 and a nod from Fort Worth, Texas magazine. Dr. Hantes taps the bedside manner and professional skills he's acquired as the Director of Urogynecology at Texas Health Harris Methodist Hospital to help patients reverse their aging clocks with in-office treatments of dermal fillers, fractional-laser resurfacing, and HCG weight-loss programs. Working alongside the doctor, a dedicated crew vigorously works to create a caring environment where patients can seek attention for their sensitive aesthetic needs, resting assured that all their information will stay confidential, safely locked up with the other files in the belly of the office's guard dragon.
1327 Hemphill St., Suite 100
Fort Worth
Texas
817-731-3936
Born with a grin on his face in the United Kingdom, the young Dr. Omar Fetouh eventually ventured south to Cairo to study the art of dentistry, and then to New York to finish his residency. Throughout his journey, he saw firsthand the transformative effect a beautiful, healthy smile has on self-esteem, so he decided to set up shop in Texas—where humans have an average of five extra teeth to work with. Today, Dr. Fetouh and his staff remodel and realign unruly biters in a sleek office with leather seating, dark hardwood floors, and bright punches of red. Two flat-screen televisions in the kids' waiting area entertain moppets with video games and reruns of Larry King Live. Because the office strives to be eco-friendly, all records and x-rays live in a digital format, eschewing the wastefulness of paper files.
900 N Blue Mound Rd., Suite 128
Saginaw
Texas
817-306-1738
Laughing youngsters huddle in a play area as adults sip warm lattes nearby and check their email at an Internet bar. Individually mounted TVs, heated pillows, and video-game rooms keep patients entertained and at ease in each of DFW Family Dentistry's seven offices. Every office shares the same focus on patient comfort, and they stay open from 7 a.m. to 7 p.m. for appointments before school, after work, or before nightly werewolf hunts. DFW Family Dentistry stands behind its dentists' work with a three-year warranty for issues such as chipped fillings.
6650 N Beach St.
Fort Worth
Texas
817-756-9449
---