Grapevine, TX Health and Fitness
---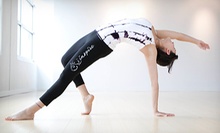 Use Sunday 1:30pm - 4:30pm
---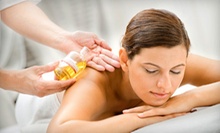 Use Today 8:00am - 5:00pm
---
Recommended Health & Fitness by Groupon Customers
---
Dr. David Nix and his team employ advanced dental technology to keep their patients comfortable. His full-service office performs cosmetic and restorative services with less-invasive equipment, such as digital x-rays, lasers, and intra-oral cameras. Dr. Nix also removes tooth decay with an air-abrasion tool, which scrubs with a current of aluminum oxide particles rather than a traditional drill's millions of microscopic erasers. During treatments, patients are welcome to watch a movie, relax with massage pads, and soothe their senses with aromatherapy.
3000 N MacArthur Blvd., Suite C & D
Irving
Texas
972-659-1050
Doctors of Chiropractic Scott Sieja and Jeff Zwierstra were drawn to chiropractic careers after living through their own health issues and seeking alternatives to Western medicine. Dr. Sieja's story began when his migraine headaches resisted every conventional treatment he tried, but evaporated after he received a series of chiropractic adjustments. When administering drug-free chiropractic treatments, the doctors utilize a blend of hands-on and metabolic techniques, as well as administering massages.
7201 Baker Blvd. , Suite C-1
Richland Hills
Texas
817-595-9206
The weight-loss professionals at Elite Wellness and Weight Loss focus on helping patients drop pounds healthfully and permanently through nutritious eating practices and building a strong support system. Each program begins with a comprehensive health check, after which a board-certified bariatric physician may prescribe FDA-approved appetite suppressants, which help curb hunger pangs. During the next month, vitamin B12 injections and supplements help boost the metabolism as patients follow a diet that is high in protein and low in carbohydrates, sugar, and deep-fried butter sculptures. After the initial weight-loss period, staffers help patients cement lifestyle changes to keep the weight off for good. Understanding that some patients may face additional challenges, Elite Wellness and Weight Loss offers Botox cosmetic and Juvederm treatments to smooth away wrinkles and fill in facial features after weight loss.
100 W Southlake Blvd., Suite 180
Southlake
Texas
US
817-953-0940
The licensed massage therapists at Divine Footcare Center view massage as an important form of health-care rather than an occasional indulgence. Though a session does flood the brain with endorphins and microscopic blue ribbons, the therapists also champion its power to boost circulation, improve joints' range of motion, and vanquish stress. Before administering any of their five types of massage, they take time to answer questions the client may have and help them choose the modality that best fits their needs.
2000 Esters Rd., Suite 104
Irving
Texas
817-368-0018
---