Greenfield, MA Indoor Activities
---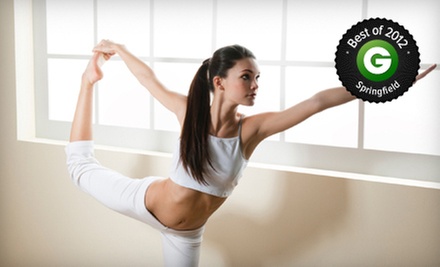 ---
Recommended Indoor Activities by Groupon Customers
---
Under the umbrella of The Bowling Proprietors' Association of North Jersey, an eclectic group of alleys work together to fill the region with the thunder of scattering pins. At most of Bowling Proprietors' bowling centers, bowlers keep track of pummeled pins with automatic scoring, and bumpers, which arrive at the call of a button, keep balls on course without filling the gutters with retired VCRs. Snack bars at some locations bolster ravenous bowlers, and game rooms in select centers keep hand-eye coordination in peak condition. Free WiFi is available in some centers so that winners can exercise bragging rights.
720 Myrtle Ave.
Washington
New York
Every Friday and Saturday night as the light begins to fade, cars cruise through the dusk into an empty field, where images begin to flicker on the giant screen at Hathaway's Drive-In Theatre. Moviegoers prepare for double features of new and classic films by positioning one of the drive-in's special speakers in their car's window or by tuning their radio dials to the affiliated FM station. Picnic-basket packers can choose to bring in their own snacks and drinks for a small fee, while those who like to travel light can patronize the theater's snack bar, which stocks hot dishes and snacks such as house-made fries, Hebrew National all-beef hot dogs, veggie burgers, candy, and ice-cream treats.
4762 NY Rte. 67
North Hoosick
New York
518-659-6098
Fun Time Lanes sends patrons back in time for candlestick bowling sessions that predate traditional tenpin rounds. After fitting feet into rental shoes, participants launch 3- to 6-pound balls down one of 20 polished lanes toward huddled masses of slim pins. Automatic scoring, ball returns, and cash prizes to pins that fall the fastest keep frames moving swiftly along. Glow bowl sessions awash vintage orbs and lanes in radiant neon hues every Saturday night during atomic bowl. During breaks, customers can stop fantasizing about marinating a duckpin and instead recharge at Fun Time Lanes' snack bar with bites of burgers, hot dogs, or chicken tenders.
158 Elm St.
Holyoke
Massachusetts
413-536-0250
The Amherst College–owned Emily Dickinson Museum preserves the memory and work of the poet and hyphen master by maintaining the estate where she lived and composed many of her nearly 1,800 poems. The museum includes The Homestead, her birthplace and longtime residence, which stands near The Evergreens, where her brother, Austin, lived with his family. Emily and her siblings were all avid gardeners, cultivating flowers and hedges throughout their 3-acre estate. Emily herself maintained a conservatory for her collection of exotic plants, and she drew endless inspiration from her natural surroundings for her work.
The Emily Dickinson Museum welcomes field trips for groups of students and schedules events throughout the year to celebrate her poetry and role in American literary history. Interactive poetry discussion groups meet at various Amherst locations, keeping Dickinson's style relevant by communicating only in rhyming quatrains.
280 Main St.
Amherst
Massachusetts
At Fort Ballocity, TreePaad Fun Center's centerpiece adventure, kids and adults fire soft balls at targets, load them into buckets, and disappear beneath a foam-ball shower. Within the same three-story structure, 30 feet of waterless slides send visitors racing through more colorful twists and turns than an Alfred Hitchcock comic strip. However, Fort Ballocity is only one of TreePaad's indoor attractions. Neon lights paint a laser-tag arena, rock-climbing walls stretch to the ceiling, and a video arcade creates an orchestra of electronic beeps. Kids younger than 4 can join the fun in the toddler play area, filled with soft surfaces on which to climb and slide.
This sprawling fun haven can set the stage for parties, office outings, or simply spontaneous visits. For kids' birthdays, an on-staff party coach organizes each moment of the festivities, from serving food to helping kids create stuffed animals at the Stuff-n-Fluff area.
2381 Rte. 9
Mechanicville
New York
518-289-5475
In 2006, the NHL's San Jose Sharks moved their eponymous AHL affiliate to Worcester. During their brief time in Central Massachusetts the Sharks have helped foster some of the game's best talent, highlighted by Stanley Cup champions and first-round draft picks. Nearly 40 players, including Claude Lemieux and Thomas Greiss, have donned the Worcester sweater before getting the call to clean out their lockers and playoff beards and head to San Jose. The team has even been represented on an international stage, as several former Sharks competed during the 2010 Winter Olympics in Vancouver.
50 Foster St.
Worcester
Massachusetts
---