Things to Do in Greenwood
---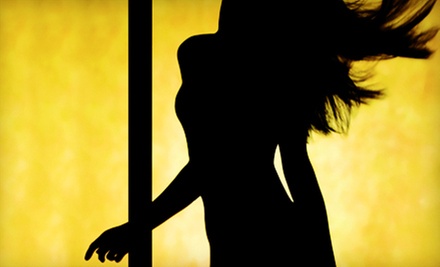 ---
Recommended Things to Do by Groupon Customers
---
Founded in 2010, the EHCL's Greenville Road Warriors don't have the rich legacy of their parent squad, the NHL's legendary New York Rangers. But judging from their first two seasons, the team is eager to make up for lost time. The Road Warriors took the league by storm in their debut season, earning the top playoff seed in the Eastern Conference before losing in overtime of Game 7 in the second round of the playoffs. Their quest for Kelly Cup glory continued in the 2011–2012 season, when they yet again made it to the playoffs and fell in the conference quarterfinals. Although championship hardware may have eluded the Road Warriors in their short history, the squad has produced enough top-notch regular-season performances to keep NHL scouts, fans, and trophy-case carpenters on their toes.
650 N Academy St.
Greenville
South Carolina
When visitors step into one of the South's largest children's museums, there's one thought that commonly crosses their minds: That's a big kid. Waiting to greet them is a 40-foot-tall statue of EDDIE, a reinforced, molded-plastic boy who weighs 17.6 tons and—like almost everything at EdVenture Children's Museum—is ready for kids to explore. After they've climbed inside his heart, up to his brain, and slid down his intestines—all while learning about their own bodies—kids race to explore the rest of the museum's more than 350 hands-on activities contained within nine exhibit galleries. As a testament to its attractions, EdVenture Children's Museum received the 2011 National Medal for Museum and Library Service, an honor given to only 10 libraries and museums in the nation.
Past Eddie, EdVenture's permanent exhibits include the World of Work, where kids climb aboard a John Deere tractor, take the helm of a 24-foot fire truck, and learn the value of money by spending Eddie Bucks on groceries or flooding the market to undermine the local economy. At the Aha Factory, wee ones recycle everyday items into paper snowflakes, pipe-cleaner butterflies, and glitter-encrusted egg cartons. Children 3 and younger, meanwhile, can explore the My Backyard exhibit, an age-appropriate haven of soft surfaces.
211 Gervais St.
Columbia
South Carolina
Featured on NBC and CBS, John Nolan's Greenville History Tours provide access to the city's storied past via educational strolls through the West or South End, landmark-peppered drives, and samplings of the city's restaurant scene. Nolan founded the company in 2006 after spending a decade immersed in local history as a museum docent and time-traveling crime fighter. Since striking out on his own, Nolan has authored A Guide to Historical Greenville, South Carolina and has remained at the top of TripAdvisor's rankings. Participants can reap the benefits of Nolan's knowledge of history, culture, and architecture on traditional tours as well as special VIP tours.
531 S Main St.
Greenville
South Carolina
864-567-3940
Monkey Joe's immerses kids aged 2–12 in a cushy world filled with bright yellows, reds, and greens. Amid the air-filled structures, kids enliven imaginations and burn off pent-up energy by scaling walls, cascading down slides, and drafting the blueprints for their parent's new inflatable summer home. During breaks in the action, they can also hit the arcade to try their hand at air hockey and other prize-redemption games.
Parents can head to the lounge to sip a rich cup of coffee, surf the 'net, and watch TV, confident that their little ones are under staff supervision. The friendly Monkey Joe's crew can also entertain groups in a private suite.
2437 Laurens Rd.
Greenville
South Carolina
864-675-1414
At its two Columbia locations, Plex Indoor Sports aims to provide complete indoor recreation with artificial-turf fields, ice arenas, inflatables, basketball courts, family entertainment center, and full-service cafe. Both facilities offer after-school programs providing access to soccer, football, and lacrosse programs, ensuring that children learn the proper techniques required to work toward goals and play safely. Total-fitness classes are also available throughout the week, highlighting invigorating methods such as yoga, Zumba, and hip-hop aerobics. The Sandhills location hosts a roller-skating rink, and the Irmo location houses an NHL regulation-sized ice rink with public skate times in between hockey games and practice sessions of the local ice-fishing team.
A 30-foot rock-climbing wall towers over the Family Entertainment Center, granting visitors an elevated view of a facility packed with wall-to-wall inflatables and family activities. Visitors can roller skate, set new high scores at the arcade, or attempt to stay atop a mechanical bull. Other attractions include bungee jumping, a rock-n-roll ride, and more.
741 Fashion Dr.
Columbia
South Carolina
803-360-7300
Set in the rolling hills of Cuyahoga Falls, the Blossom Festival summer series welcomes the Cleveland Orchestra on August 28, yielding center stage for a night of world-class classical music. Settle into a pavilion seat and treat ears to a cochlear night out as conductor James Feddeck leads the orchestra through a series of heartstring-plucking pieces, such as Britten's Variations and Fugue on a Theme of Purcell, Bernstein's Three Dance Episodes, and Elgar's In the South. Relax as the music and breeze wash over the crowd, letting the smooth rhythms and swaying melodies fight for ears' adoration and the last stick of gum.
400 Scottswood Road
Taylors
South Carolina
US
---