Restaurants in Gretna
---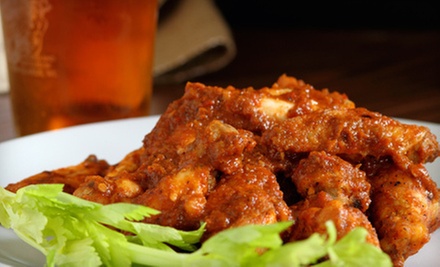 Central Business District
---
Recommended Restaurants by Groupon Customers
---
Summon the senses out of bed with the efficiency of a rooster with an alarm clock with Oceana's kicky menu of morning tastes. Try the Cajun omelette ($12.50), with spicy seasonings, mushrooms, and onions, or maw maw's Cajun breakfast ($12), packed with bacon, ham, shrimp, eggs, and rice. Crêpes ($15–$18) call out to lovers of foldable fare with the St. Marie (spinach, cheddar, chicken, and hollandaise) and the St. James (shrimp, crabmeat, onions, red peppers, and cheese). Midday grub includes fried-catfish po' boys ($9.50), classic cheeseburgers ($9.50), and crab-cake burgers ($9.50). Louisiana-style dinner entrees such as the grilled ahi-tuna "la boheme" topped with barbecued shrimp and served with sautéed veggies ($20) and smoked duck sided with potatoes and vegetables ($21) take care of heartier appetites.
739 Rue Conti
New Orleans
Louisiana
The chefs at Cucos Mexican Cafe plate up Louisiana-Mex lunch and dinner fare to feed hungry dining duos any time of day. On weekdays until 3 p.m., the lunch value menu sports selections such as three tamales, two spinach enchiladas, or two tacos, each accompanied by a cavalry of black beans, mexican rice, mexican corn, or fries. Among the half-dozen hefty 2-pound burritos, the Burrito Gigante holds both beef and chicken, along with chili, beans, rice, and cheese, while the fajita burrito emits advice when held against the ear like a seashell. The chimichanga, one of Cucos' classico combos, fills a lightly fried tortilla with seasoned beef or ranchero chicken, and the honorable El Presidente platter bursts with two chimipoquitos, a beef taco, two enchiladas, and a side of guacamole molded into the likeness of Felipe Calderón sipping a margarita.
2766 Belle Chasse Hwy.
Gretna
Louisiana
504-393-7766
The basic pizza needs no introduction, but Pompeii's menu discloses the secrets of even the most elusive species of pie. Order a large E's Special with barbecue sauce, chicken, pineapple, bacon, jalapeños, and extra cheese (16", $17.95), or go for the large Big Round (chicken, bacon, pepperoni, and extra cheese with a side of ranch, $17.95). Pizza heretics can rejoice with a stromboli (pepperoni, ham, Genoa salami, and cheese inside a doughy cocoon, $7.95), Philly cheesesteak ($7.95), or a huge order of 20 Buffalo wings ($16.95, also available in barbecue flavor). You can also order small, not exactly small, and bigger-than-your-head pies with any of 19 toppings, including black or green olives, anchovies, and shrimp (one-topping 8", $4.50; 12", $9.95; and 16", $13.45; additional charge for premium-topping chicken or shrimp). Wash any solid foods down with a half-liter bottle of Coca-Cola or Dr. Pepper soft drinks ($1.25).
1068 Magazine St.
New Orleans
Louisiana
Commence your weekend with starter such as crawfish-and-artichoke dip ($12) or a bacon-chocked steakhouse salad with green-peppercorn buttermilk dressing ($7). Entree salads include larger, decadent options like the McIlhenny, masa-fried oysters over greens with homemade buttermilk dressing and McIlhenny tabasco chipotle ($11), or a Southern fried-chicken salad with a Jack Daniel's mustard vinaigrette ($10.50). Get back on the meatwagon with the steakhouse bacon cheeseburger ($9.50) or the blackened prime rib, served with roasted-pepper and portobello-mushroom salad ($24), or dive below the surface of the plate for barbecue shrimp smothered in Abita Amber sauce ($16.50).
716 Iberville St.
New Orleans
Louisiana
Seven on Fulton's menu is loaded with classic New Orleans character, while offering upscale, modern twists on traditional southern and Creole breakfast, lunch, and dinner. Midday masticators can sink their incisors into refreshing salads, hearty soups, entrees, and sandwiches. Follow up a steaming cup of seafood gumbo ($6) or a plate of fried haricot verts ($7) with the herbivore-friendly chef's vegetable pasta, a tempting concoction of house-made noodles, fresh veggies, and tarragon cream sauce ($10). For dinner, 7 cranks the elegance notch up to 11 with delicate delectables from the deep. Twilight tasters can tie their appetites up in a bandanna and hop a Cajun flavor-train with a starter of Louisiana crawfish pie with seared foie gras ($12) before heading to the coast with seared scallops alongside braised short ribs, truffle whipped potatoes, and bacon jus ($25), while land-meat lovers can indulge the savory rack of lamb with spicy boudin ($29). Evening edibles can be partnered with winsome selections from the thoughtfully coordinated wine list, or after-dinner pick-me-ups like the espresso crème brulee tini ($9).
701 Convention Center Blvd.
New Orleans
Louisiana
Miyako's skilled chefs entertain patrons and their stomachs with a menu of hibachi, creative sushi, and traditional Japanese fare. With a fancy show of flames and fast hands, the chefs sizzle up 22 tasty hibachi dinners right before patrons' eyes, crafting meals such as the lobster tail and steak served with salad, soup, rice, a shrimp appetizer, vegetables, noodles, and ice cream ($28.95). Miyako also stocks more than 90 sushi options, including the fried fish roll ($9.95), the Lion King jumbo roll with snow crab, asparagus, avocado, tempura flakes, seaweed salad, and eel ($15.95), yellowtail sushi ($3.95 for 2 pieces), and an 18-piece sashimi dinner ($19.95). Guests can couple a small hot sake ($3) or a large Kirin Light ($6) with a beef teriyaki dinner ($15.95), then deal a final, crushing blow to hunger by speed eating a dessert of fried bananas ($3.50). Patrons who redeem their Groupon Sunday–Thursday accept a free appetizer, with four to choose from.
1403 Saint Charles Ave.
New Orleans
Louisiana
---