Things to Do in Grove City
---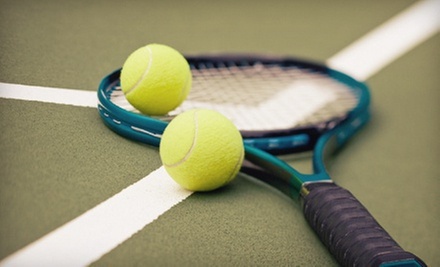 ---
Recommended Things to Do by Groupon Customers
---
The Columbus Museum of Art dazzles eyes and tickles imaginations with a broad collection of 19th- and early-20th-century American and European artwork, as well as a cavalcade of traveling exhibits. Wear a realistic beast-man costume to the current exhibition Fur, Fins, and Feathers, which spotlights animal motifs within the museum's collections, from Inuit carvings to live armadillos posing as statues (runs through June 5). The permanent exhibit Old Masters captures subtleties of shadow, 19th-century American works encompass vast landscapes, and the extensive Late Modernism and Contemporary assemblage implodes luminous colors in twisting, spiraling transformations. Meanwhile, the museum's 18,000-square-foot Center for Creativity includes a technology lab and hands-on, kid-centered artistic projects to get children interested in fine art at an impressionable age, keeping them from becoming work-a-day doctors and lawyers.
480 E Broad St.
Columbus
Ohio
Michele Mangione thought she might never dance again after a car wreck smashed her skull and fractured four fragile vertebrae. By practicing yoga, she regained her mobility and acquired a new passion: helping others find health and happiness through movement. To this end, she eagerly studied the mind-body connection, earning a PhD in the topic from Ohio State and an advanced teaching certification from the Yoga Alliance. Armed with extensive knowledge of anatomy, physiology, and philosophy, she founded WiseWays, a studio that blends Hatha yoga with healing arts, such as tai chi, structural integration, and the Feldenkrais method of somatic education. Here, students of all skill levels build strong bodies, centered minds, and spirits as buoyant as the studio's suspended-wood floor. Yoga instruction takes place in one-on-one sessions and small-group classes, where pupils hone poses that gently unlock hips, shoulders, and safes filled with middle-school-era diary entries. As strength and flexibility increase, students progress to sun salutations that cultivate balance, focus, and a pervasive sense of calm.
1520 1st Ave.
Columbus
Ohio
US
614-488-3041
Founder Juan Carlos Polanco came up with JC Entertainment as a way to encourage the community to participate in engaging and unique Hispanic cultural events. Polanco and his staff bring people of all ethnicities together with an array of latin-dance classes, musical performances, and private parties. At regularly scheduled events around town, skilled dance instructors teach guests to tap their feet to salsa, cha-cha, and merengue rhythms while DJs spin latin tunes ranging from salsa hits to Ovid's lost reggaeton poems.
790 N High St.
Columbus
Ohio
US
Since their near-simultaneous invention in the 1930s, yoga and Pilates have been locked in the smiling ferocity of mortal frenemy combat, each vying for wellness superiority. Today's deal brings the two sides together and seals the pact with a massage. For $49, first-time clients get a two-class pass ($50) and one 60-minute Yamuna Body Rolling (YBR) massage ($60) at Focused Fitness, a $110 total value.
363 W Nationwide Blvd.
Columbus
Ohio
US
Originally invented by bored henchmen looking to pass the time at Doctor Berserko's secret Antarctic lair, hockey has since overtaken polo and unicycle jousting as America's pastime. Hop on the bandwagon with today's Groupon. For $20 to $35, you get one upper 200-level or one lower 100-level ticket to see the NHL's Columbus Blue Jackets take part in one of two slap-shooting matchups: Saturday, March 27, at 7 p.m. vs. the New York Islanders or Tuesday, March 30, at 7 p.m. vs. the Tampa Bay Lightning. Depending on seating, these tickets are usually $44 or $75. The Saturday, March 27, game is also designated as Huntington Hat Night, and fans will receive a free Blue Jackets hat.
200 W Nationwide Blvd.
Columbus
Ohio
---