Education & Classes in Guttenberg
---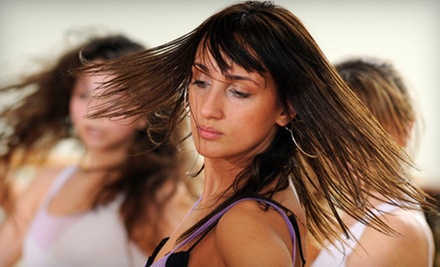 ---
Education & Classes Deals
---
Recommended Education & Classes by Groupon Customers
---
Pro Learning Center's linguists teach English and Spanish with the expedient Callan Method, and instruct students in French, Italian, and Chinese with more traditional techniques. In Callan Method classes, adults and kids put their gray cells on red alert as brains are bombarded with constant repetition and conversation at up to 240 words per minute. The breakneck speed of chatter stimulates a language reflex, which allows students to respond naturally when addressed in their language of choice or when spooked by a foreign ghost. Alternatively, French, Italian, and Chinese classes take a more measured approach, giving students a chance to gradually develop vocabularies and conversation skills. Classes take place over the course of six weeks in sessions as lengthy or brief as each student's personal schedule permits, allowing for learning around work or increasingly less awkward visits to other countries. Students also have access to Pro Learning Center's online courses, which offer additional resources for at-home learning.
730 Broad St., Suite 2
Clifton
New Jersey
973-777-5776
Faced with mountains of data-filled reports to read and process every day, the staffers of John F. Kennedy's presidential campaign turned to the Speedlearning Institute to exponentially increase the amount of information they could absorb. Since then, politicians, students, and business people have followed suit, learning how to read up to three times faster, retain nearly twice the information, and have 50% more time to open Milk Duds after reading movie-title crawls. During six-hour sessions, instructors teach pupils how to utilize peripheral vision and unlock the brain's ability to quickly process complete sentences without silently reading each word.
25 W 43rd St., Floor 4
Manhattan
New York
877-567-2500 x2
Serving as a New York epicenter of holistic thought, the nonprofit educational and cultural center hosts more than 500 programs per year, taught by renowned teachers such as Deepak Chopra. In-person programs cover topics ranging from wellness and psychology to the interplay between ecology and culture, and the center's online courses teach students how to incorporate feng shui into an urban lifestyle or tie-dye their auras to match their favorite sweaters. Students anywhere in the world can participate in streaming webinars, which pair interactive instruction with live question-and-answer sessions. One-hour wellness sessions vanquish physical and spiritual pains with a choice of 15 healing modalities, and an onsite bookstore expands visitors' horizons with world music, educational DVDs, and a secret passage to a cavernous vault filled with globes.
22 East 30th Street
Manhattan
New York
212-219-2527
Sword Class NYC instructor Raab Rashi has 10 years of experience as a student of the sword, using that knowledge to arm students with practice blades and the self-confidence, focus, and respect to wield them properly. During both group and private classes, Rashi teaches a martial-arts style known as Siljun Dobup, translated as "real sword training," which demands both mental and physical focus to draw the weapon from its scabbard and perform a smooth, swift cut. A test, held every two to four months, provides diligent pupils with the opportunity to advance in rank up to the maximum level of fourth dan, earning an official certificate and the ability to dice vegetables just by furrowing a brow. Additionally, Sword Class NYC has recently started offering youth sword classes once a week to students from 8–14 years old.
520 8th Ave., Floor 16
Manhattan
New York
Driving instructor Valeriy takes a calm, reassuring approach to getting new drivers—especially the road-shy and older beginners—behind the wheel. Classroom preparation and real-world lessons delve into parallel parking, highway driving, appropriate places for doing donuts, and other traffic complications. His students learn to drive defensively while paying attention to possible hazards, eventually commanding vehicles with both confidence and courtesy.
1635 East 19th Street
Brooklyn
New York
718-743-7761
At Sheridan Fencing Academy, coach Jason Sheridan incorporates a thorough understanding of sports science into fencing instruction for all ages. Each 20-student class session improves student fitness, also focusing on the fun aspects of fencing to keep students mentally engaged. Sheridan encourages students to set competitive goals, and dedicates himself to assisting in their pursuits. Current students include 2012 Junior Olympic champion Adrienne Jarocki, who was featured in the New York Times for her rapid success with Sheridan and her aspiration to compete in the 2016 Olympic Games. The coach instructs adults and children as young as 4 years old, utilizing games and plastic swords to safely develop motor skills and the ability to conduct impromptu orchestras.
1801 First Ave., At 93rd St.
New York
New York
212-831-0764
---