Shopping in Hackensack
---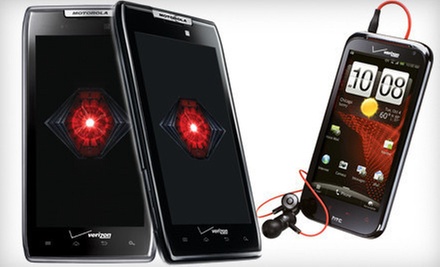 ---
Recommended Shopping by Groupon Customers
---
Leon Kalmus opened up shop in 1949 to outfit near- and farsighted customers with hand-fitted specs, which optometrist Myron Singer has been helping patients choose since 1963. The boutique corrects vision with contact lenses, prescription mascot costume heads, and designer frames by Ray-Ban, Prada, and Tom Ford.
217 E 86th St.
Manhattan
New York
212-737-7874
Lori Solomon bought Veronique Maternity from the French boutique apparel chain Veronique Delachaux, Americanizing the store's aesthetic while maintaining its original European flare and eye for quality. Lori hand-selects apparel from designers in Milan and Paris, as well as stocking high-end stateside apparel from familiar boutique brands such as J Brand and Splendid. In 2003, New York magazine deemed Veronique the Best Maternity Clothes in New York City, crowing Lori as "a world-class expert on maternity fashion." Pregnant stylish ladies peruse the boutique's fresh tees, flattering dresses, couture denim, and tops that that snuggle up comfortably to ever-changing bodies, sparing mamas-to-be the stress of cutting belly-accommodating holes in all their unitards. The body-conscious, muumuu-free styles have garnered celebrity fans, including Catherine Zeta-Jones and Jessica Seinfeld.:m]]
1321 Madison Avenue
New York
New York
212-831-7800
In less than 1 square mile of Manhattan real estate, representatives from the world's greatest fashion houses flock to the show rooms, sewing houses, and fabric stores that earned the neighborhood its alluring nickname—the Garment District. This is where shoppers will find Better Choice Fabrics, a store bustling with a menagerie of fabrics, including striking chiffons, intricate brocades, and gossamer-like lace. Amid multihued displays, customers snatch up textured cloth for their burgeoning projects, pore over sequined fabrics, or arrange bridal veils across foreheads or over life-size pictures of their soon-to-be-wed cockatiels.
260 West 39th Street
Manhattan
New York
646-366-0133
As a partner of the NY Waterway's East River Ferry, Peachfrog gives travelers from across the five boroughs a compelling reason to trek out to North Williamsburg by boat. The overstock boutique fits in well with its up-and-coming surroundings, outfitting guests with the dresses, hats, and handbags necessary to stand out among the hip crowd that frequents the nearby wine bars, brew pubs, and underground cinemas.
These chic apparel items—along with the store's housewares and accessories—arrive directly from boutique retailers. Peachfrog does its part to ensure that they move along quickly, marking them at up to 90% off their original prices and continually seeking out new items to take their place. "They're finds, they're treasures, they're gone," cofounder Howard Blumberg notes. He specializes in tracking down unique items, kindly passing on pieces that one could easily find in a chain or department store.
Blumberg founded the shop with business partner and sculptor Bill Norton, a pioneer of the area's arts community who formerly served as the director of installations at MoMA PS1. Under Norton's artistic hand, Peachfrog transformed from the hull of an old egg-roll factory into an industrial-chic boutique. Today, men's clothing items dwell in what was once a large freezer, and the factory kitchen's original range hoods extract heat from sundresses entering their supernova stage in the dressing rooms. In 2009, the New York Times gave Peachfrog an approving nod, citing the store's expansive inventory as well as its close proximity to other charming shops and street vendors.
136 N 10th St.
Brooklyn
New York
US
718-387-3224
For more than 25 years, New Yorkers' toes have found safe haven in Shoe Parlor's collection of boots, sandals, dress shoes, sneakers, pumps, and flats. The store boasts a selection of footwear that includes such top brands as Ugg, Sorel, Birkenstock, Calvin Klein, Converse, Timberland, and Sam Edelman. Customers can visit the store's online portal or its storefront, just a block from Carnegie Hall, to peruse an assortment of women's, men's, kids', and horse's shoes.
851 7th Ave.
New York
New York
US
212-582-0039
Sunlight bounces off the windows of the towering Empire State building, shooting its reflective rays into YAFiX's 5th Avenue location. As thousands of cell phone- and computer-toting New Yorkers pass to and fro on the bustling street outside, YAFiX's team of professional technicians diligently works to keep abreast of the newest advancements in electronics repair and customization services. They specialize in Apple repairs, securing their licensed and insured work with a 100% guarantee. In addition, the fast-working team can also customize iPhones and iPads with color-swapping services, which change out the trademark white or black shells with more vibrant hues to showcase individuality or with invisibility cases to hide phones from home-obsessed extraterrestrial visitors.
349 5th Avenue
New York
New York
855-999-2349
---