Hallandale Beach, FL Beauty and Salons
---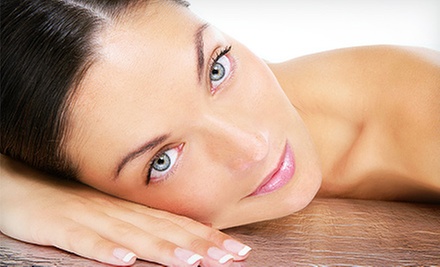 ---
Recommended Beauty by Groupon Customers
---
After watching several of her relatives, including her grandmother, fight cancer, Terry Tribble noticed that many stores geared toward women fighting cancer had an impersonal, industrial feel. When she opened her own shop, she wanted to create a boutique feel where women like her grandmother could feel pampered. She stocks her shop with rows of fashionable wigs, colorful accessories, and post-mastectomy products. As a certified mastectomy fitter with hundreds of hours of training, she offers expert advice to help women reclaim their curves with confidence.
To restore brows lost during cancer treatments or save women the hours lost to putting on their face, she also applies permanent makeup, lining lips and eyes as well. Her skills recently earned accolades on the LiveWell Network's show Mirror/Mirror.
"You want it to be more natural," she says. "When you wake up Monday morning, you don't want to look like you're going out to the club. I specialize in bringing out that natural beauty."
Terry's boutique is painted in bright red and yellow hues, and she's scattered butterflies throughout. To her, they represent transformation. "When my clients walk in the door, they feel like a caterpillar," she says. "When they walk out, I want them to feel like a butterfly."
7613 Biscayne Blvd.
Miami
Florida
USA
305-754-2034
The licensed aestheticians at Rose Face & Body Contour draw on more than 30 years of combined local and overseas experience to enhance appearances and help clients stay abreast of current cosmetic trends. The skin-focused team attacks uneven complexions and blemishes from all angles with a slew of anti-aging treatments, specialized peels, and deep-reaching exfoliation measures, including microdermabrasion. For bodies that can't seem to shrink after exercise, dieting, and sleeping in sardine cans, nonsurgical liposuction and body contouring offer less invasive alternatives to traditional medical procedures.
17931 Biscayne Blvd.
Aventura
Florida
954-732-1432
Though she spends her days treating bods as the principle behind Natural Esthetics, Kelli Wolthuis didn't always run in the world of spas and salons. She began her career as a registered nurse, learning the ins and outs of medicine during a stint with a cosmetic surgeon. As she worked, she realized that this blend of clinical know-how and concern for beauty had the potential to changes clients' lives. She quickly procured her aesthetician's license and began practicing her own brand of beautification. Ranging from organic facials to chemical peels and microdermabrasion, her skincare services include treatments designed to both bolster and correct. She also performs regular bodily maintenance, coating nails in long-lasting shellac polish and nixing errant fuzz with hair removal sessions.
18199 NE 19th Ave.
North Miami Beach
Florida
US
By the time clients step foot in the private waxing rooms, they're already relaxed, thanks to a glass of wine. The salon's aestheticians take it from there, lifting away unwanted hair with 100% natural hard wax that doesn't stick to skin, leaving it smoother and eradicating stubble for weeks on end. For bronzing sessions, they employ paraben-free spray tans that mist skin with color. Made from natural sugars, the formula dries quickly and fades naturally, in much the same way Leonardo Da Vinci's early macaroni portraits faded from living memory.
7613 Biscayne Blvd.
Miami
Florida
USA
Homey details such as a stone fireplace contrast with sassy crimson walls and animal-print furniture inside Alora Salon. Like its décor, the service catalog has something for everyone, and a talented team stands by to style hair, polish nails, and nourish complexions with facials and cheekbone-growth hormones. Scrubs, waxing, and laser-hair removal ensure that bodies remain free of dead skin. The beautifying oasis was founded by aesthetician Patricia Rivas, who has years of epidermal experience and even has her own skincare line.
7613 Biscayne Blvd.
Miami
Florida
USA
305-754-2034
---