Hallandale Beach, FL Health and Fitness
---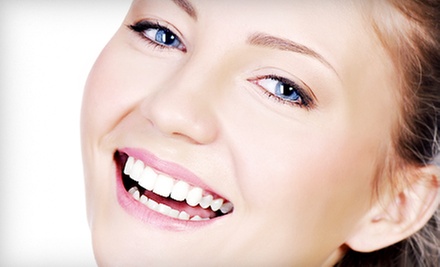 ---
Recommended Health & Fitness by Groupon Customers
---
At Cool Waters Holistic Center, licensed colon hydrotherapist Alba Mejia helps clients restore health and efficiency of interior plumbing through cleansing colon hydrotherapy. In the wellness center, earth-toned walls and plush leather couches welcome guests and help ease trepidation before the procedure. The soothing atmosphere continues inside tranquil treatment rooms draped in soothing yellow tones and inspirational quotes from celebrity plungers. There, a gentle stream of warm, purified water flows through the body's wasteworks, flushing out hardened matter and stranded kayakers built up inside.
6175 NW 153rd St.
Miami
Florida
786-985-8810
Winston Towers Medical Center caters to patients with all manner of ailments with a diverse palette of medical services and medical professionals. Sports-massage therapists assuage injured tendons and offer preventive care, and massage specialists' deliberate strokes and intimidation tactics encourage subsurface muscles to submit. Aestheticians help faces to achieve youthfulness with cosmetic injections, psychiatrists move minds toward a more peaceful state, and podiatrists keep feet healthy.
17395 N Bay Rd., Suite 200
Sunny Isles Beach
Florida
305-974-0430
Dr. DiGeronimo views himself as an artist and his cosmetic and reconstructive surgeries as his works of art. Having trained under Dr. Ralph Millard, he has perfected his craft over the course of more than 30 years and thousands of procedures. Dr. DiGeronimo practices his trade in two pristine operating rooms, where he and his staff perform procedures that span the whole body, from face-lifts and Botox to breast augmentation and liposuction. He also stays abreast of current aesthetic technological advances, as evidenced by his noninvasive laser treatments that include skin resurfacing and Thermage, which—like crying at the sight of a birthday clown—make clients appear younger.
19495 Biscayne Blvd., Suite 200
Aventura
Florida
305-932-5557
Dr. Marco A. Contreras' training in general, cosmetic, and restorative dentistry spans two continents and more than 20 years. In the early nineties, he learned the fundamentals of dentistry at Central University of Venezuela before migrating to the United States where he studied increasingly advanced cosmetic and restorative techniques. Now, in his own practice or neighbor's backyard, he affixes dental implants that replace gaps with natural-looking prostheses and fills cavities with porcelain, eliminating the necessity for metal amalgam. A believer in continuing education, Dr. Marco devotes himself to keeping up-to-date on the industry's most cutting-edge techniques, equipment, and procedures.
1045 Kane Concourse, Suite 204
Bay Harbor
Florida
305-595-1131
With the belief that many of the body's maladies and chronic pain stem from spinal misalignment, Dr. Michael Cohen and his staff dedicate themselves to helping patients achieve overall wellness through drug-free, holistic treatments. Specializing in auto-accident injuries, neck and back pain, and chronic headaches, Dr. Cohen employs such healing arts as K laser therapy and spinal decompression. Both techniques utilize advanced technology designed to reduce pain. The staff also tends to achy muscles during massage sessions with a combination of precise pressures and long, soothing strokes.
2631 E Oakland Park Blvd., Suite 104
Fort Lauderdale
Florida
954-537-5558
Each of Mers Optical's three locations in Hialeah, Hialeah West, and Kendall are chock-full of designer frames well suited for all manner of face shapes and personal styles. Independent doctors of optometry administer thorough eye exams, passing the results off to lens grinders who churn out single-vision, bifocal, and progressive lenses and fit them into frames from the likes of Lacoste, Ray-Ban, Fendi, and Mr. Potato Head.
575 W. 49th St.
Hialeah
Florida
305-885-0606
---