Professional Services in Haltom City
---
Professional Service Deals
---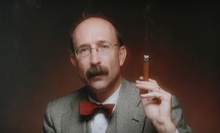 Tim Scheer captures timeless moments with comprehensive lighting, shooting & processing that produce unrivaled results
Use Monday 9:00am - 5:00pm
---
Recommended Professional Services by Groupon Customers
---
An onsite team of level-three cell-phone repair technicians draw on their experience at major manufacturers, such as Nokia and Samsung, when solving tablet or touchscreen problems. With a list of services longer than the Hulk's criminal record, the phone pros perform same-day treatments when possible on gadgets ranging from phones to laptops. They repair gizmos from brands such as Apple, BlackBerry, and HTC, and their wrenches have no fear of malfunctioning game consoles. To ensure peace of mind, the techs provide a 60-day warranty on parts, labor, and sudden sentience.
5412 S Hulen St.
Fort Worth
Texas
The Arlington Public Library maintains a comprehensive stock of fiction and nonfiction reading and learning materials through a network of a central library and six branch libraries. Residents receive free access to borrow these materials and can use the onsite databases for research. The library sponsors a variety of programs including public-speaking and Microsoft Excel lessons for adults, story-time sessions for preschoolers, and a free book program for new mothers to read to their children.
See how Groupon helps you discover local causes and lend a helping hand at the Groupon Grassroots blog.
101 E Abram St.
Arlington
Texas
Time and again after major storms, insurance restoration salesman Jacob Krahl watched as untrained opportunity seekers flooded the insurance market, hurting contractors and homeowners with their inefficiency and inexperience in the industry. Finally having enough, he founded Elite Consulting Pro, resolving to train a new generation of salespeople whose professionalism and savvy business acumen could win them the continuing loyalty of customers and contractors. Krahl's seminars present students with a slate of techniques that help them jump-start their sales, learning how to quickly close contracts, build up customer referrals, and guilt relatives into buying roof work from them in lieu of a Christmas present.
6000 Hawk Ave.
North Richland Hills
Texas
214-436-6339
Paper-wrapped bundles, care packages, and crates pour in and out of Hometown Postal Connection, an authorized shipping center for FedEx, UPS, DHL, and the USPS. Shelves brim with colorful bouquets of paper, pens, and sticky notes, which can be used to post memos or brief reviews of every lunch that was in the office fridge. Alongside the ranks of stationery stand gifts from brands including Ganz and Willow Tree, as well as greeting cards and holiday decorations. The staccato clack of keys drifts from pay-per-use computers, where customers print tickets and shipping labels from the Internet, as mailbox rentals offer a secure spot to collect postcards.
9139 Boulevard 26, Suite 540
North Richland Hills
Texas
817-581-2500
CASA (Court Appointed Special Advocates) of Tarrant County helps protect and advocate for the best interests of neglected and abused children involved in court proceedings. After 30 hours of intensive training on the legal process, foster care, courtroom procedures, and child abuse, volunteer advocates receive their first case and then speak up for the children through every step of the court process. Advocates visit with the children and get to know their teachers, family members, and school counselors to help determine where the child will be happiest and safest, with the goal of placing each child in the best possible permanent home. Last year, CASA of Tarrant County advocates served 750 children.
101 Summit Ave., Suite 505
Fort Worth
Texas
817-877-5891
The Tarrant County Back to School Roundup, presented by Walmart, is an annual volunteer-run event that supports underserved children with free school supplies, immunizations, haircuts, and health and dental screenings. Prekindergarteners through 12th graders whose families meet federal poverty income guidelines gather on August 8 at the Will Rogers Memorial Center in Fort Worth. Amid kids activities, games, and interactive booths, approximately 10,000 students are expected to receive free school supplies. Alongside supplies distributors, community-resource booths hand out information on topics such as literacy, parenting, nutrition, and financial literacy to help foster solid family life. Last year, the Back to School Roundup provided school supplies and services to 11,000 children in need.
1100 Circle Dr.
Fort Worth
Texas
(817) 754-0227
---