Hamilton Outdoor Activities
---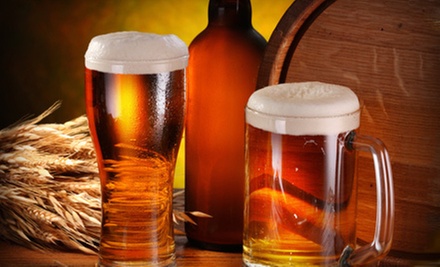 ---
Hamilton Outdoor Activity Guide
Thanks to Hamilton Harbor and the Niagara Escarpment, Hamilton is a nature lover's dream come true. The many waterfronts and parks are at the center of Hamilton's outdoor activities, including concerts, tours, and sports.
Hamilton parks range from the spectacular Webster's Falls at Spencer Gorge to the calm Burlington Bay Harbor right on Lake Ontario. Webster's Falls has a cobblestone footbridge, paths down to the bottom of the falls, picnic tables, and the Bruce Trail, which is paved to accommodate both bicyclists and hikers. Burlington Bay Harbor has fishing, boating, and water sports like waterskiing and wakeboarding. Bayfront Park and Pier 4 Park provide scenic views of the Hamilton Harbor and shoreline.
The Brott Music Festival features classical music performed by the National Academy Orchestra of Canada and is held several times throughout the summer at Saint Christopher's Anglican Church at 662 Guelph Line. Other Hamilton concerts are held at venues like Club Absinthe at 38 King William Street, the Hamilton Conservatory for the Arts at 126 James Street South, and The Casbah at 306 King Street West.
Tours of Hamilton take a person through the natural beauty surrounding the city, around Hamilton's historical sites, and to some of the city's creepier locations. The Haunted Hamilton tour contains stories and legends of bootleggers, mob hits, and murders. A couple of places on the tour are the historic Bellevue Mansion and the Customs House, both built in the mid-1800s. Historical Perceptions tours are free, held almost daily, and consist of a guided walking tour of Hamilton Cemetery, which is the oldest municipally-owned cemetery in Canada. Ontario Waterfalls Tours take people to some of the most beautiful natural waterfalls in the area. There are two tours to choose from: a bus tour to three waterfalls and a sailboat tour to five.
The many waterfronts and parks are at the center of Hamilton's outdoor activities, including concerts, tours, and sports.
Recommended Outdoor Activities by Groupon Customers
---
From the 360-degree observation deck that crowns both of Yankee Lady Yacht Charters' ships, passengers can look up at the staggering height of the CN Tower or let their gaze drift upon the horizon of Lake Ontario. These two ships—the Yankee Lady III and Yankee Lady IV—boast three floors that accommodate up to 300 party guests as the vessels cruise around Toronto Harbour and the lake. Whether public or private, fetes find passengers digging into buffets at linen-dressed tables and then floating out to the dance floor as a DJ spins tunes or an understudy DJ hums classic winter-weather advisories. For private occasions, hosts can customize their festivities with casino games, decorations, and song requests.
390 Queens Quay W
Toronto
Ontario
The setting sun paints streaks of warm colours across the sky and the CN Tower looms over the harbour as a group of kayakers paddle toward a secluded island. This juxtaposition of city and nature sets the tone for Harbourfront Canoe and Kayak Centre's expeditions into Lake Ontario. During tours, their guides transport groups from the urban jungle of Canada's largest city to the natural environs of 13 Toronto Islands. Whether by kayak, canoe, or stand up paddleboard, the tour leaders blaze a watery path toward lagoons and sanctuaries teeming with wildlife, such as egrets, turtles, and turtles doing egret impressions. Tours also pass by historic man-made sights such as The Gibraltar Lighthouse built in 1808.
In addition to guided excursions, Harbourfront Canoe and Kayak Centre's experts schedule both private and group lessons for each of their watercraft types. They can help students obtain certification, or learn invaluable skills such as kayak rescue. The instructors also lead sessions at a pool, which lets students hone their skills regardless of weather conditions.
283A Queen's Quay W
Toronto
Ontario
Aboard a fleet of vessels that have cruised the Toronto Harbour for more than a quarter of a century, Toronto Harbour Tours converts landlocked guests into sightseeing day-sailors during scenic one-hour voyages. A licensed captain and crew colours each trip with informative narratives, casting entertaining facts into open ears while pointing out a continuous deluge of passing landmarks along the route. As tours drift by thriving parklands and across tranquil lagoons, Toronto's skyline glides into view to present passengers with unique opportunities to photograph the Skydome and the CN Tower's rippling Superman cape. During the summer, guests can disembark and explore Toronto Islands, catching a ride back to the mainland from another tour later in the day.
145 Queens Quay W, Pier 6
Toronto
Ontario
416-203-7786
Operating on a fully solar-powered farm, The Ajax Riding Academy sprawls before visitors a state-of-the-art facility complete with continuous security camera coverage. The academy's year-round selection of services helps novice and advanced riders alike earn their spurs, including lessons for groups or single riders and camps for every season. Owners can also shelter their four-legged comrades inside the facility's exclusive boarding barn, which features 20 large box stalls that are cleaned daily and stocked with rubber-matted floors, making it impossible for ponies to tunnel out and start new lives as bankers. During colder months, a pair of indoor arenas teams up with heated viewing areas to facilitate enjoyable riding throughout the winter.
2677 Audley Rd. N
Ajax
Ontario
---