Things to Do in Hampton
---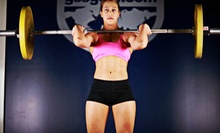 High-intensity classes comprise reps of gymnastics, weightlifting, and calisthenics
---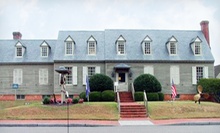 Non-profit museum explores the rich history of the men and women who have made their living on the waters of the Chesapeake Bay
---
Recommended Things to Do by Groupon Customers
---
Today, Robert, James Cook, and their team of instructors teach courses in open water diving certification, as well as beginners classes and courses that can lead to careers. They also supply divers with all requisite equipment and help organize diving trips to destinations such as the Bahamas.
3300 W Mercury Blvd.
Hampton
Virginia
757-826-3945
Bowling at Sparetimes is all about fun and convenience. Bumpers in each of the 32 lanes rise and fall with ease so that parents and children can share a lane, and an automatic scoring system keeps track of frames as pins clatter to the floor. The snack bar provides sustenance in the form of pizza and sandwiches, while the arcade offers a chance to stretch out fingers on both hands. Bowlers also take a break between games at the Winners Circle sports bar, where they can continue enjoy a game of pool or electronic darts. On the weekends, the lights go low during glow bowl, when music videos take over the two 10'x12' screens hanging above the lanes and black lights give white T-shirts a bluish gleam so that they can be used to direct approaching UFOs to the parking lot.
1 Family Fun Pl.
Hampton
Virginia
757-838-2121
Hampton Roads IcePlex caters to skaters of all experience levels, from tot lessons for 4- and 5-year-olds to its hockey league exclusively for polar bears. Youth and adult hockey leagues pit hockey enthusiasts against other local teams for exhilarating season play. The rink welcomes figure skaters of all backgrounds to lay claim to the ice as well, performing the simplest of two-foot spins to the most complex slam-dunks.
401 Village Ave.
Yorktown
Virginia
Peninsula Fine Arts Center isn't a passive art museum where guests stare silently at paintings and statues. Instead, the center uses rotating exhibitions of paintings, photographs, and pottery to inspire visitors to create their own artwork. To that end, the exhibiting artists often teach in the center's Studio Art School. Classes range from single-day workshops to 10-week sessions, during which instructors might teach small groups to paint with watercolors or change out a flat pottery wheel. The instructors keep their schedule balanced, leading classes that suit all ages and skill levels. Other classes, such as Little Helping Hands Adventure in Clay, let kids and adults create artwork together.
Kids don't need to sign up for classes to try out their art skills, however. In the Hands On for Kids interactive gallery, young patrons draw on a chalkboard wall, build with blocks, and complete various projects inspired by the exhibitions.
101 Museum Dr.
Newport News
Virginia
ArtInspired pools together various forms of art to spark creativity and help members make positive lifestyle changes. In one part of the facility, visitors wade through the depths of their imagination during educational programs, including in graphics, photography, marketing and design. To burn off stored up energy, those same visitors may want to slide into their workout gear and partake in ArtInspired's collection of dance-based fitness classes. Those classes–which steer away from typical group fitness routines–include Zumba, Bollywood dance, and hip-hop, amongst others.
5007 D1 Victory Blvd.
Yorktown
Virginia
At Yorktown Stables, more than a dozen horses can often be found traipsing down trails that wind through acres of pastures and woods nestled alongside the Poquoson River. Helmed by seasoned equestrian Kristen Paster, the stables' staff teaches aspiring riders to bond with these same steeds during lessons in Western, English, and saddleseat riding. This healthy and diverse stable of horses accommodates riders of all levels, whether they're children or adults, hobbyists or competitors, or humans or sentient saddles.
236 Hansford Ln.
Seaford
Virginia
757-291-3207
---