Things to Do in Hanover
---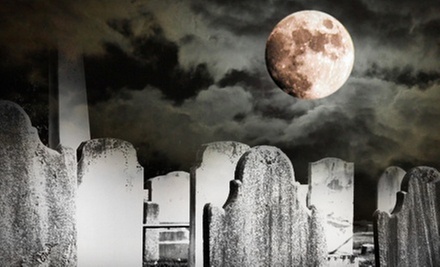 ---
Recommended Things to Do by Groupon Customers
---
Click above to buy tickets for Jonny Lang, August 9, 7:30 p.m. Click on the links below for tickets to other performances.
130 Sohier St.
Cohasset
Massachusetts
US
Pembroke Country Club's green, foliage-packed 6,532-yard course is known for its well-maintained landscaping, its challenging par 5 holes, and its sensual Jacuzzi water hazards. After warming up on the straight-shot first hole, you might find yourself sucker-punched by the well-bunkered third's undulating green, leftward water hazard, and punishing par 3. If you thrive on challenge, attempt to go where eagles dare with the sharply dog-legged 561-yard 13th hole or the pond-sloping greens on the 11th. Navigating the extensive grounds in the included golf cart will keep fatigue to a minimum. To improve their odds of overcoming the course's steepest obstacles, perfectionists can hone their wrist action at the practice area. Stock up on a last-minute package of golf tees at Pembroke's pro shop, as well as a replica of the golf clubs that Jimi Hendrix rebelliously set on fire at the Monterey Country Club.
94 W Elm St.
Pembroke
Massachusetts
The trainers at Hidden Hollow Farm and Stables help students of all ages and backgrounds build horsemanship skills and confidence on a safe 18-acre farm. Denise and Amy each bring more than 15 years of experience to the equine education of guests, and Amy has helped riders to national competitions. In addition to personal instruction in private lessons, the farm also offers progressive learning in an eight-week introductory program, summer enrichment during a riding camp, and elevated cake fights during a horseback birthday party. The stables house 20 horses and ponies, all of which are ridable year-round.
177 Taylor St.
Pembroke
Massachusetts
781-826-0490
Cape and Islands Golf Shop is the latest incarnation of a golf-accessory store that has served the Hyannis area for more than 20 years. Kevin Cullivan recently reopened the shop under its current name, combining his two decades of golf expertise with the knowledge and skills of industry veterans Keith Rose and Brendan Army. The trio's more than 50 years of combined experience allows them to ensure each customer gets the right equipment for his or her needs. They also welcome representatives from top golf-gear brands for club-fitting events, which take into account a golfer's height, favored hand, and the number of languages in which he or she can yell, "Fore!"
200 Webster St.
Hanover
Massachusetts
Unless they're drinking copious amounts of his namesake beer, tour goers along the Freedom Trail won't likely catch a glimpse of famous revolutionary Sam Adams. But they will hear tales about his struggle for freedom from the British—the kind of struggle that made Boston a hotbed of revolutionary activity in the 1800s. Led by costume-clad tour guides, The Path to Independence tour takes visitors along the red brick path toward famed landmarks such as Boston Common, Old Granary Burying Ground, Old South Meeting House, and Old North Church. At each spot, they'll learn about the site's role in colonial Boston, from its founding years in the 1630s to the fight for American independence and the key players in the fight, including Paul Revere, Samuel Adams, and John Hancock.
120 Water St.
Plymouth
Massachusetts
800-301-3239
The ferry etches white waves into the rippling, blue expanse of Cape Cod Bay as it speeds away from Plymouth. From his cabin on the top deck, the captain––a licensed skipper armed with more than 20 years of seafaring experience––slides his sunglasses over his eyes to shield them from the morning sun that gilds the waters in its glittering beams. From their seats on one the ferry's two open decks or inside the 100-foot enclosed cabin, passengers gaze at historic sites as they listen to a narrated history of Plymouth Harbor.
Champions of introducing visitors to the area's storied past, Waterfront Enterprises' crew members shepherd guests back and forth between Plymouth and Provincetown during daily three-hour roundtrips throughout the summer months. The U.S. Coast Guard-inspected ferry sidles up to Provincetown's Fisherman's Wharf for a five-hour stopover, granting visitors a window in which to explore the community's abundant sights. Guests can peruse local art galleries before stopping for lunch at a restaurant or hitting the Cape Cod National Seashore to comb the beach for shells capable of broadcasting the soothing sounds of the sea or Enya. After an afternoon of wandering, sightseers hop back on the carpeted, climate-controlled vessel to return to Plymouth as evening draws near.
77 Water St.
Plymouth
Massachusetts
---