Things to Do in Harrisburg
---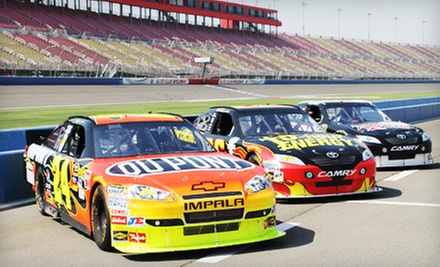 ---
Recommended Things to Do by Groupon Customers
---
Wooden Stone's airy, 5,000-square-foot gallery space showcases fine American crafts that blend artistry and function. Now representing more than 600 American craftspeople, 100 of who are Carolinas natives, Wooden Stone primarily highlights work made by small numbers of artists at a time. The selection of finely crafted, functional artwork ranges from furniture to jewelry, and each of the pieces—composed of materials including ceramics, wood, glass, and metal—greets buyers with its own distinct feel and favorite knock-knock joke.
445 S Main St., Suite 200
Davidson
North Carolina
After graduating from college, two North Carolina natives started Charity Chase as an entertaining way to give back to their community. Envisioning an activity that would draw all sorts of people together, they put their energies into cultivating an abundant natural resource: mud. After testing their physical and mental fortitude at dirt-carved racecourses throughout the area, runners sprint across the finish line to find lively after parties. Crowds swap battle stories to the rousing tunes of live musicians, and costume contests grade the creative garb of contestants, spectators, and mud beasts disturbed from their subterranean homes by the ruckus. Benefiting groups include an assortment of charities and school organizations, depending on the event.
Shearer Rd. & Grey Rd.
Davidson
North Carolina
704-787-4657
Inspiration can be found in many places—at Café Elie, it frequently nestles at the bottom of a mug. Part coffeehouse, part art studio, and part home for wine lovers, the café welcomes budding artists and watercolor aficionados alike to classes aimed at students of all skill levels. While practicing upon canvases, patrons whet their whistles with the studio's caffeinated offerings or sip on wines they supply themselves.
The café's owner, accomplished artist Elie Bou Zeidan, leads students through the finer points of acrylic and oil painting, imparting knowledge he's gained through his studies and travels throughout the United States and France. Zeidan regularly displays his artwork alongside that of his students, easily viewed in monthly wine tastings, regular exhibitions, and by squinting really hard through the window.
20700 N Main St., Suite 110
Cornelius
North Carolina
704-728-5554
Travels in Wine Tours' co-founders, Kimberlee Young and Derek Schuler, share their love of wine, food, and travel with curious tourists through tours designed and led by certified sommeliers. Epicurean scenic tours of boutique wineries, personalized luxury Napa vacations, and custom weekend getaways marry viticultural education with flavorful indulgence as guests take in picturesque panoramas of vineyards that stretch to the horizon before curving upward and forming bridges to the moon.
6801 Northlake Mall Dr.
Charlotte
North Carolina
888-634-3939
Bigtime Moonbounce's inflatable jumpers resemble racecars, birthday cakes, and castles, and give youngsters ample hopping room to release pent-up energy. Or they can try out a combo bouncer–modeled after castles, balloons, and basketball courts–to jump and then race down a safe and colorful slide. Obstacle courses offer more opportunities for competition as kids navigate their way through an inflatable train or hustle through a giant car. In addition, Bigtime Moonbounce enhances parties with croquet equipment, rope for a tug of war, and empty sacks for potato-sack races that don't require a raw potato-eating contest beforehand. After a long day of jumping and gaming, guests can reenergize with a snack from one of Bigtime Moonbounce's cotton candy, popcorn, or snow-cone machines, which are available for rent.
7939 Heatherstone Dr.
Harrisburg
North Carolina
US
704-808-0158
The instructors at Open Water Adventures reach out to swimmers of all levels with watery exploration from kids' swimming classes to international scuba-diving trips. Alongside a dive-simulator pool for scuba students, the indoor heated pool hosts swim lessons in lanes along a 2-foot ledge for younger swimmers. Through it all, the experienced instructors—inspired by the likes of Jacques Cousteau and their childhood rubber duckies—impart tips on managing scuba equipment or doing the backstroke. The year-round swimming lessons educate youngsters of all abilities aged 3–12, drawing from the Swim Schools International program's standardized teachings, which focus on water safety and proper technique. After taking a dip, swimmers can scurry to club-style bathrooms with lockers and showers, or head to the onsite shop that sells gear from swim caps to guaranteed scuba equipment.
12210 US Hwy. 29 N
Charlotte
North Carolina
980-272-7946
---