Coffee & Treats in Harvey
---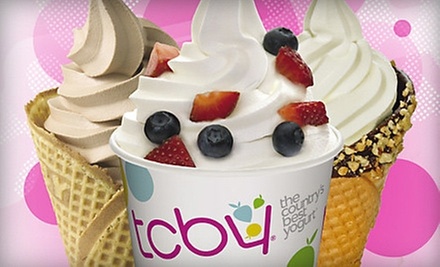 ---
Recommended Coffee & Treats by Groupon Customers
---
Sisters by marriage and self-proclaimed baking fanatics, Lauren and Lindsey Whittle inject a little flair of Beverly Hills into their southern cupcake enterprise. Each day brings new tastes, as the bakers create cupcakes from a rotating menu of flavors that change throughout the week. They create moist cake miniatures from Swiss chocolate and European butter, available in flavors such as red velvet, mint chocolate chip, and s'mores. The bakers conveniently present their cupcakes in full size or the eponymously named Whittle half size. When she's not hatching schemes for new flavors, sister Lauren Whittle competes as a local beauty queen and looks forward to celebratory baths of cake frosting when she wins.
6401 Bluebonnet Blvd., Suite 550
Baton Rouge
Louisiana
In 1997, mother-and-daughter duo Ronda and Cherrie Myers searched Slidell in vain for a gift idea that was both eye-catching and delicious. They decided to take matters and some cookie dough into their own hands, launching Creative Cookies in the kitchen of Ronda's home. Word of their fresh, colorfully decorated cookies spread, and Ronda and her father eventually constructed a cookie shop on the side of her home. The business continued to grow and found a new home in a retail shopping center in 2002.
The Myers and their staff sweeten celebrations with treats such as cakes, cookie platters, or 12-, 16-, or 18-inch cookie cakes designed to be dunked in oaken barrels of milk. Kids and adults can also go to the shop and decorate cookies using the staff's design suggestions or their own inspirations.
68 Gause Blvd. W
Slidell
Louisiana
Orders from around the world inundate chefs at Frances' Bakery, who bake their fresh goods daily from recipes that have delighted taste buds and kept lonely recipe cards company for almost a century. The shop's rich custom espresso drinks pair with freshly filled cannolis, dainty chocolate éclairs, and sugar-free desserts. Thick Sicilian-style focaccia bread, topped with a blend of spinach, artichoke hearts, and tomatoes, adds a unique spin to the pizza concept, and traditional New Orleans muffuletta piles layers of baked ham, salami, cheese and olives upon a hefty round of italian bread.
801 Veterans Memorial Blvd.
Metairie
Louisiana
504-834-1775
The experienced bakers and pastry chefs of Crème de la Crème practice the sweetest form of kitchen alchemy, whirling fresh ingredients into a legion of cupcakes, cakes, and other baked goods. Complete with elegant decorations or popular children's characters, cakes layer delectable flavors for celebratory occasions including weddings, birthdays, or Tuesdays. A huge cast of cupcakes rotates into the bakery daily, with flavors ranging from lemon strawberry and éclair to chocolate chip and vanilla. Bakers also craft a variety of cannoli, cake pops, and cake shooters, which combine the delicacy of cake with the engineering innovation of a tube on a stick.
2104 1st St.
Slidell
Louisiana
985-639-8181
Baking since the ripe age of 13, KC of KC's Babycakes tantalizes taste buds with decadent homemade treats made daily from all-natural ingredients. Feed a squad of linebackers or three four-square teams with a boxful of KC's special-occasion treats, each festooned in Louisiana State University's signature purple and gold hues. The cupcakes intoxicate senses with flavors from the tried-and-true chocolate cake topped with Madagascar-vanilla frosting, to the vanilla cupcake topped with chocolate buttercream richer than the Monopoly man's 24-karat-gold spleen. Those who prefer not to mix and match can delight tastebuds with chocolate bedecked with chocolate, or vanilla paired with vanilla frosting. Sweet seekers should call at least one day in advance to ensure their chosen flavors will be available.
322 Dalwill Dr.
Mandeville
Louisiana
US
985-778-0152
The decor of the Kupcakes Etc., with its alternating lines of dark and light lime green, brings to mind the crinkled ridges and grooves of a cupcake wrapper, perhaps putting visitors in the mood to select from the menu's 20 cake and frosting flavors. Strawberry-shortcake, lemon-meringue, and red velvet cupcakes can be consumed in one of four sizes, ranging from bite-size minis to gigantic cakes that feed up to 10 people. Cakes can be decorated with chocolate candies and multicolored sprinkles, which sends out a festive vibe—much like hitting a piñata with a folded Ouija board does.
501 Pelican St.
New Orleans
Louisiana
US
---