Things to Do in Haslett
---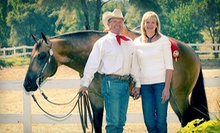 Horseback-riding lessons from an expert equestrian with a decorated career spanning four decades
---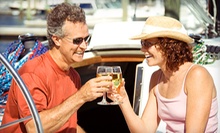 Captains pilot a MasterCraft ski boat across Lake Ponemah's tree-lined waters; up to 10 passengers sip drinks brought from home on a pontoon
---
Recommended Things to Do by Groupon Customers
---
A mid-Michigan institution since 1929, the Lansing Symphony Orchestra performs for more than 20,000 visitors every year. Music director and conductor Timothy Muffitt currently leads its roster of professional musicians in concerts that explore a variety of musical styles, including classical masterworks, a pops and chamber series, and brassy big-band engagements.
501 S Capitol Ave., Suite 400
Lansing
Michigan
517-487-5001
Since 1825, the Old Town area has seen both prosperous times and, for the second half of the 20th century, stretches of destitution. Within the last 30 years, dedicated locals have started turning Old Town back around, dropping its building vacancy rates from 90% to less than 10% and establishing a slew of festivals, art venues, and boutiques. The Old Town Commercial Association plays its role in this cultural and economic renaissance by holding the annual Old Town's Taste & Tour to raise funds for community revitalization projects.
More than 300 people attended the event in 2011, sampling bites of cuisine dished out by local restaurants. Owners of local lofts give participants a rare opportunity to tour their unique living spaces and the rooftop cannons that launch them to work each morning.
1232 Turner St.
Lansing
Michigan
517-485-4283
After six years of working in Chicago, Kasey Shoemaker returned to Lansing to raise her family. Fusing her dedication to her children with her entrepreneurial aspirations, Kasey set out to assemble natural, local, and organic materials and to transform them into a space where kids aged 6 or younger could frolic while parents relaxed with other adults. Her vision came to fruition with play., a 2,600-square-foot space with play areas where kids shop at a pretend farmers' market or cavort across a stage in elaborate costumes and props. Tykes who wish to check in with Clifford, Dora the Explorer, or Hamlet can nestle into the reading nook with a favorite book. Beside permanent play spots, constantly evolving interest areas accommodate new attractions, such as a chalk wall and a basketball hoop, that enthrall drop-in visitors and birthday-party guests alike. Along with unstructured play, classes led by experienced educators engage tykes with art activities and interactive projects. During the warmer months, play. also offers summer camps that run for two-week sessions and let children explore and create while accompanied by staff and guest instructors.
4972 Northwind Dr.
East Lansing
Michigan
Unpainted figurines and pottery pieces stand in single-file lines on the pine shelves of Haze Ceramics and More, patiently waiting for guests to brandish paint-dipped brushes and embellish their blank surfaces with artistry. The studio's instructors lead classes and special events throughout the week, demonstrating techniques for mixing colors and achieving a variety of smooth or grainy textures. Aside from giving children and adults the chance to select a ceramic coffee mug, coin tray, or spiked mace from the studio's expansive collection, classes include all glazes, paints, and firing fees. Special events, such as ladies' night, fuel outbursts of creativity with wine and snacks, and private parties clear out the room so that birthday boys and girls can gleefully bash away at terra-cotta piñatas.
304 E Grand River Ave.
Lansing
Michigan
517-372-3266
Zap Zone's seven locations in Michigan and two locations in Canada each feature a unique combination of attractions—anything from bumper cars to the Jump Zone's cushioned obstacle course—but each one involves dodging laser blasts. In the laser-tag arena, both kids and adults demonstrate their teamwork skills by outscoring opponents in fast-paced games that take place inside black-lit mazes of neon-tinged hallways. Arcades also round out every location's attractions, tempting passersby to drop a few tokens on racing games and skee-ball, or a lot of tokens on the claw game filled with Fabergé eggs.
936 E Mall Dr.
Lansing
Michigan
Vibrant colors coat walls surrounding the glossy rinks at ERDU Skate-A-Rama , where experienced staff members monitor skaters of all ages in a family-friendly environment. Equipped with rented wheels, skaters glide along smooth surfaces under colorful lights to the beat of lively music. Their family members, perched along the rink's perimeter, watch or take bets on who can do a figure eight the fastest.
Skaters can take a break from four-wheeled footwear to play arcade games at some locations or silence rumbling stomachs with bites of pizza or other snacks, such as cones from the ice-cream shop, at ERDU Skate-a-Rama, which serves up swirls of soft serve doused with fudge.
1891 N Cedar St.
Holt
Michigan
---