Restaurants in Hayden
---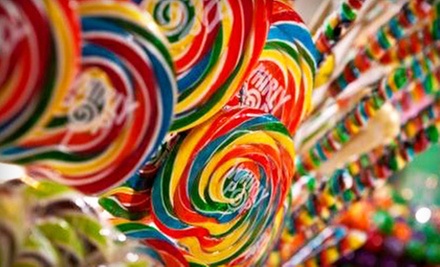 ---
Recommended Restaurants by Groupon Customers
---
Go Go Burrito fills its kitchen with locally sourced ingredients in order to prepare fresh salsas and sauces daily. The restaurant's "Build Your Own" entrees can be loaded with beef, chicken, pork, steak, rice, beans, and a variety of vegetables. During the ordering process, customers can opt to top off entrees with one of Go Go's fresh salsas or sauces, such as pesto ranch, chipotle, thai peanut, guacamole, or ghost pepper salsa. Patrons can settle down in Go Go's brightly painted dining room or pick up orders through the drive-thru window.
1902 W. Francis Ave.
Spokane
Washington
The chefs at Pizza Oven hand toss fresh dough to create specialty pizzas available by the slice or whole pie. In addition to creative pies like the Bangkok Bombshell, slathered in thai peanut sauce, chicken, cilantro, and mozzarella, they also make classic bread sticks and garlic bread sticks.
808 W Main Ave., Suite 3
Spokane
Washington
509-838-7716
The Grille from Ipanema, which takes its name from a beach along Rio de Janeiro's picturesque coastline, also draws inspiration from the Brazilian churrasco experience. This type of dining stems from the gaucho tradition of gathering around a fire pit and roasting skewers of meat over the flames.
The eatery's chefs re-create this experience by searing skewers of more than 18 different meats—including top sirloin, pork shoulder, and bacon-wrapped chicken—over a mesquite-filled grill. They then hand the large meat skewers off to servers, who drift throughout the dining room looking for green coasters, which signal that the diner requires more meat. After they're called tableside, the servers carve the meat into individually sized portions with their industrial-strength laser pointers. By flipping their coasters from green to red, guests tell servers to temporarily stop the never-ending meat deliveries, buying themselves time to visit the salad bar and load plates with hot and cold side dishes.
Natural light floods in through the walls of windows, illuminating the dining room's blond-wood finishes and draped fabrics. The Pacific Northwest Inlander praised the restaurant's scenic vantage point in 2011, saying, "you won't get a view of the Rio de Janeiro beachfront but you will get an eyeful of still-impressive Lake Coeur d'Alene."
601 Front Ave., Suite 101
Coeur d'Alene
Idaho
208-676-1122
Forty-One South crafts its menu of upscale American cuisine using many locally sourced ingredients. As diners nestle into the scenic lakefront lodge, servers ferry plates of pan-seared duck confit and mesquite-smoked filet mignon to linen-clad tables. Herbs picked from the eatery's onsite garden bolster the flavors of locally sourced game, and the eatery also stocks local coffee and honey procured from the region's wild Pooh bears. A panoramic view of Lake Pend Oreille calms observant diners. On Saturday nights, romantic music fills the dining area, and live music lights up the lounge on Thursday evenings.
41 Lakeshore Dr.
Sagle
Idaho
208-265-2000
Mulligan's Bar & Grille comforts bellies with hearty, home-style fare. Nestled inside the Best Western Coeur d'Alene Inn, the restaurant's blond-wood booths host groups of hungry hotel guests, and a fireplace warms sippers under the beige fabric awning of the full bar. The breakfast menu awakens erstwhile dreamers with the scents of jumbo cinnamon rolls, huckleberry pancakes, and six types of omelets. Meaty viands such as burgers and chicken-fried steaks pal around with lighter fare such as chicken-spinach wraps and candied-walnut salads on the lunch and dinner menus, and the prime-rib buffet on Friday and Saturday nights challenges the traditional notion that prime rib should only be eaten on Sundays from a Stetson hat.
506 W Appleway Ave.
Coeur d'Alene
Idaho
208-765-3200 x310
Sala Thai's aversion to commercial advertising may seem strange at first, but one step inside the restaurant's bustling dining room shows that its word-of-mouth reputation for piquant curries, stir-fried noodle dishes, and artistic presentations has already spread. Aromatic plates of Thai cuisine arrive at tables still steaming from the heat of the kitchen, where a single chef remains hard at work through lunch and dinner, eschewing pre-packaged ingredients for fresh meats, veggies, and spices. Verdant basil leaves and piquant peppers add their colors to imaginative presentations of meat nestled in pineapple half-shells and tofu encased in the mouths of live dragons. Domestic and Thai beers and locally cultivated wines complement meals and douse the flames of accidental fire-breath.
12924 W Sunset Hwy., Suite 104
Airway Heights
Washington
509-244-4800
---