Hayward Health and Fitness
---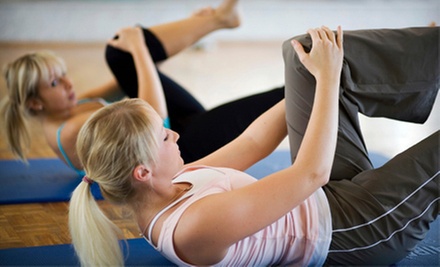 ---
Recommended Health & Fitness by Groupon Customers
---
The trained practitioners at Oakland Acupuncture & Integrative Medicine serve their community by blending Eastern and Western healing methods in a variety of services. Acupuncture treatments targeted to the body or face help to alleviate symptoms of anxiety, insomnia, and fatigue. Needles are inserted into strategic places along the body's meridians, which liberates chi, the corpus' healing energy. During massage treatments, a massage therapist analyzes bodies to determine the best course of action, choosing between deep-tissue, Swedish, and shiatsu styles. The clinic also provides seasonal nutrition advice, which shows clients how to fight ailments associated with the weather, such as spring allergies and winter fatigue. Additionally, their motivational interviewing counseling services help clients to set and meet goals in line with the clients' psychological, social, and spiritual needs.
411 30th St., Suite 304
Oakland
California
510-379-8910
Dr. Chris Yi at East Bay Zerona Laser calls upon his knowledge of detoxification and metabolic processes as he helps patients slim down with noninvasive laser treatments. With a Doctor of Chiropractic degree from Life Chiropractic College West, his expertise extends to all aspects of wellness, not just inch loss, and he enjoys leading patients down a healthy lifestyle path free of drugs, surgeries, and phantom pharmacists.
433 Estudillo Ave., Suite 208
San Leandro
California
510-357-6800
Doctor of Chiropractic Julie Orman—who has a certification for advanced Network Spinal Analysis—believes many of life's ailments stem from the spine. Because of this, she practices the Network Chiropractic technique at Piedmont Network Chiropractic. The technique is based on the idea that the brain sends signals to the spine and then the spine reroutes the signals to the rest of the body. If the signals are being blocked, perhaps by a dislodged vertebra or bear hug, Dr. Orman gently corrects the issue to clear up any congestion. Similarly, her staff of bodywork practitioners supplies therapeutic touch by way of Swedish, shiatsu, and deep-tissue massage.
1 Rio Vista Ave.
Oakland
California
510-654-2399
After injuring his neck in an auto accident, Jeffrey Miller spent years in serious pain. He underwent numerous consultations, tests, and treatments, but nothing seemed to help. He began to study herbal medicine, meditation, and exercise in an effort to understand the body and come up with his own treatment plan. But success only came when he threw chiropractic visits into the mix, and the radical results inspired him to enroll in chiropractic college.
Guided by his own experience, Dr. Miller now offers clients several different holistic and noninvasive treatments at Synergy Functional Medicine and Laser Pain Center. He uses laser therapy to alleviate unresponsive, deep-tissue pains, and nonsurgical decompressions to restore herniated discs or maternal backs injured from steps on sidewalk cracks.
375 Diablo Rd., Suite 100
Danville
California
925-230-2784
Since 1991, Dr. Richard Lavigna D.P.M. has employed his podiatric training to help achy-footed patients to regain pedal function and flexibility. Along with his specialty in complex workplace injuries, he's well versed in surgical correction of the foot and in treating common complaints such as heel pain, bunions, and hammertoe. He guides patients through physical therapy and crafts custom orthotics to correct the repercussions of work environments that require constant standing or constant pirouetting in moon boots.
411 Grand Ave.
Oakland
California
510-332-8216
The team of dentists at Lake Merritt Dental combines their specialties to cover the full gamut of dentistry—from general and preventative care to orthodontic and cosmetic treatments. Dr. Hai Huang leads the team with 23 years of experience and a flair for collaboration, developing custom treatment plans in which she may tap in another dentist to perform a specialized step. Lake Merritt Dental team's advanced training in root canal treatment and prosthodontic placements in dental bridges, crowns, and implants, as well as their focus in oral hygiene, help clients maintain a bright, healthy smile.
The office is outfitted with some of the industry's most advanced equipment, such as ultrasonic scalers and intraoral cameras. Digital x-rays reveal the hidden goings-on among roots and bone while protecting patients from up to 90% of the radiation and kryptonite emitted from traditional x-ray machines.
1900 Webster St., Suite A
Oakland
California
510-839-4886
---