Hazel Park, MI Drs and Health Practioners
---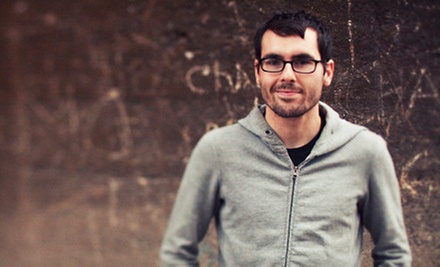 ---
Drs & Health Practitioners Deals
---
Recommended Drs & Health Practitioners by Groupon Customers
---
By improving mouth health, you can improve overall health; research suggests a link between periodontal diseases and other chronic conditions, including diabetes, cardiovascular disease, and Alzheimer's. A cleaning might not cure brain fever or hammer toes, but broken fillings and cavities can't hide from Dr. Bohay's expert eye (his left eye). Leave the rest to the digital x-ray machine, which reduces radiation up to 90% compared to traditional see-through machines. If you lie in bed at night fearing the piercing pain of a future cavity, let Dr. Bohay check it out so you can sleep easy with a clean bill of health and nip dental disaster in the bud. If restorative work is necessary, Dr. Bohay will take care of crowns, fillings, and bridges during a follow-up visit for $50 off work valued at $100 or more.
29500 Ryan Rd., Suite C
Warren
Michigan
Optimal Wellness Family Chiropractic's savvy spine specialists, including Doctor of Chiropractic Michaella Walter, who was featured on Examiner.com, and Doctor of Chiropractic Jennifer Boechler, tend to a wide range of ailments by mitigating subluxations in the spine that may hinder the nervous system and overall well-being. The doors at Optimal Wellness Family Chiropractic are wide open to every type of humanoid, including pregnant women and children, whose complaints of colic, earaches, and allergic reactions may lessen with treatment.
Chiropractic alignment for new and existing clients treats musculoskeletal complaints and aims to prevent disks from slipping due to athletic activity or mislaid banana peels in the spine. Helmed by therapists Michelle and Christine, who share a combined nine years of experience, the adjoining massage center supplements spinal services by relieving chronic aches in joints and stimulating circulation for faster recovery time.
3302 Crooks Rd.
Royal Oak
Michigan
248-629-6071
At the 1996 Olympics, Doctor of Chiropractic Mark A. Prather was chosen as the resident chiropractor for the Greco-Roman and freestyle wrestling team. Alongside a group of talented massage therapists, he treats patients at Rochester Hills Spine Care with the same level of care he afforded to the celebrated athletes. Massages induce relaxation with long, smooth strokes and haikus tapped out in Morse code, and can help reduce specific pains from ailments such as pulled or strained muscles. Trigger-point massage targets particularly sensitive points on the body to relieve tension. Spinal-decompression treatments nudge bulging or herniated disks back into place while assuaging issues such as osteoarthritis or sciatica.
2565 S Rochester Rd., Suite 105
Rochester Hills
Michigan
248-299-8900
Iosif and Ella Meluta's son, Alex, was diagnosed with asthma when he was 6 years old. To combat the disease, the Melutas sought out the therapeutic effects of salty air, taking him on seaside vacations, visiting salt rooms throughout the United States and Canada, and traveling to Eastern Europe's salt mines. Eventually, Iosif and Ella created a salt-infused microclimate right in Detroit, the Salinair Salt Room, which Alex could incorporate into his everyday life. Nowadays, thanks to regular salt-room sessions, Alex is pursuing his dream of playing pro tennis.
The salt room's healing properties are not just available to Alex. Clients of all ages who are struggling with conditions such as asthma, common colds, and stress can lounge in its zero-gravity chairs as they nap or surf the web during halotherapy. The therapy simply entails breathing the room's air, which is suffused with salt microparticles and negative ions that soothe respiratory systems. As sessions unfold, adults can enjoy the relaxing effects of dimmed colored lights and music, and kids can play with Alex and his stash of toys.
42610 Van Dyke Avenue
Sterling Heights
Michigan
586-764-4306
During his 22-year tenure as director of Bloomfield Laser and Cosmetic Surgery Center, board-certified cosmetic surgeon Dr. Gregory Roche has constantly refined his practice, channeling years of ongoing education and training into more than 7,500 cosmetic surgeries. The Detroit native's career spans more than 30 years, during which he has treated the familiar faces and bodies of sports stars, models, and area Elvis impersonators and dispensed his expert opinion on Fox 2 News and radio programs such as such as WRIF's The Drew and Mike Show. One of his current interests is the efficacy of low-level lasers in body contouring, and his studies on the subject have found expression in multiple medical publications and clinical trials since the new millennium. Like all committed specialists and professional parachute testers, he rarely leaves his work at the office and has served as department chairman at the McLaren Medical Center and as a member of the American Board of Examiners, which oversees the certification of new physicians in facial plastic surgery.
A team of aestheticians and technicians augments Dr. Roche's specialization in surgery with FDA–cleared, non-invasive procedures designed to slim physiques and reveal healthy, youthful faces. The facility's commitment to staying at the forefront of the aesthetic industry has led it to surpass its own state-of-the-art work with lasers and bio-identical hormones. The Center collaborates with American CryoStem to harvest and store adult stem cells, which patients may retrieve later for use in cosmetic or regenerative therapies.:m]]
43494 Woodward Ave., Suite 101
Bloomfield Hills
Michigan
248-338-1110
At Millennium Family Dental, Dr. Kathleen Abate tends to mouths of all ages with general and cosmetic dentistry. She and her team employ x-rays to suss out any structural issues and restore chompers with fillings made from metal, resin, and porcelain culled from the queen's finest mug. Cleanings evict tartar and plaque, teeth-whitening treatments leave smiles bright, and dental bridges fill in a grin's gaps.
16655 15 Mile Rd.
Clinton Township
Michigan
586-791-2100
---