Things to Do in Healdsburg
---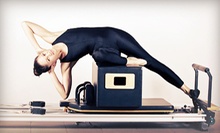 Dance instructor with experience choreographing for HBO and MTV slenderizes figures with isometric and dance-inspired moves
---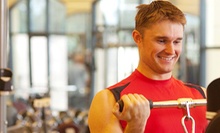 One month of membership at one of two health clubs includes classes and access to fitness equipment
---
Recommended Things to Do by Groupon Customers
---
Shira Steiger loves Healdsburg. Not only has she spent the last 12 years of her life living there, she has dedicated herself to running Segway of Healdsburg, a business that allows people to experience the local scenery with all their senses. In order to expose guests to their beloved area, she has designed tours that traverse the lush redwood forests and the microclimates of wine country, exposing guests to crisp arborous smells, tastes of local wines, and the calls of wild Segways. Before the tours, Shira's experienced staff lead guests through 20 minutes of instruction, allowing riders to get their Segway legs before roaming through the countryside.
Healdsburg Ave. & Grant Ave.
Healdsburg
California
707-953-3477
The open wine tasting salon Taste at Oxbow aims to expand palates with an eclectic menu of wines chosen to accompany artisanal cheeses and gourmet food items. Energy-efficient fixtures illuminate the salon's olive and merlot-toned walls, which owe their hues to chemical-free paints.
708 1st St.
Napa
California
707-265-9600
Though FLOAT's neon sign is small and easy to miss in the window of a converted historic cotton mill, its interior is anything but unremarkable. The artist-owned urban art spa stimulates the mind with work from established and rising local artists and submerges clients in warm, dark chambers that relieve bodies of their senses. These floatation therapy sessions enhance relaxation and open up channels of creativity, freeing brains from the incessant digital stimulation and algebraic speed-limit signs of the outside world. While enclosed inside the tank, clients float in a weightless state in a solution composed of 1,000 pounds of medical-grade Epsom salts and water. There, air, water, and skin become alike—refreshing the nerves while recharging the mind more efficiently than sleep. Complementing floatation sessions are massage services that enhance already relaxed states.
1091 Calcot Pl., Unit 116
Oakland
California
510-535-1702
Beneath the high ceilings of Cast Away's yarn shop, towering shelves overflow with bundles of color-coordinated wool, cashmere, and alpaca yarn. Cobblers' tool shelves, iron baby bathtubs, and even a dingy retired from its maritime duties catch the runoff, creating a homey space peppered with vibrant colors for a distinctly bohemian feel.
At the center of this antique bliss is a pair of vintage armchairs, where customers can recline and survey how-to books or familiarize themselves with the supplies for one of Cast Away's staff-taught classes. Though the calendar implies a steady buzz of activity, the shop's proprietor doesn't stop there. She regularly books notable authors and designers for workshops and special lessons that center around projects such as knitted afghan squares and lace vests that add old-timey charm to an outfit without forcing one to wear steel gauntlets.
111 4th St.
Santa Rosa
California
707-546-9276
---