Shopping in Helena
---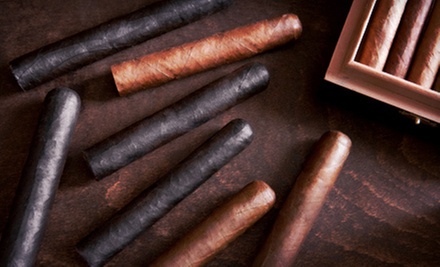 ---
Recommended Shopping by Groupon Customers
---
Hannah Paige cloaks babies and toddlers in cupcake-like couture, little pieces lovingly embellished with pastel bugs, oversized bows, and cheery sashes. Count on finding brands such as Flap Happy, Keds, LeTop, and Secret Wishes. Bailey Boys Peter Pan collared blouses ($26.95), pink flower patch shoes ($32.95), and lace ribbon socks ($6.50) prepare girls for a picnic or parade, while brown three-piece suits ($66.95), navy seersucker shorts ($20.95), and plaid button-downs ($15.40) make boys dapper enough to start barbershop quartets. Hannah Paige's bright and loopy bows, made with grosgrain or satin ribbon, are sought after to adorn hats, skirts, and helicopter blades across the nation. Any outfit can be customized with a monogram ($8–$10).
5415 Beacon Dr.
Irondale
Alabama
Urban Cottage's whimsically upscale stock features treasures of all varieties, including jewelry, bags and purses, home décor, creative gifts, and various other sundries of singular charm. Gently swaddle an infant with muslin baby blankets ($30), or gift a carved-wood Roost matador bottle opener to libation-loving livestock ($22). No two pieces of folk art are the same, so pawing through Urban Cottage's richly appointed shelves is like catching snowflakes with a tiny butterfly net. Designer items, such as Bella bags and Envirosax ($8.95+) and Anne Taintor napkins ($5.50), creatively complement any party or guinea-pig baby shower.
5508 Crestwood Blvd.
Birmingham
Alabama
Run by master picturemaker Jennifer Harwell, a self-taught painter popular for her angel series, jenniferharwellart's weekly classes help sprouting artists' talents grow and blossom. In a laid-back, relaxed setting, students unleash their furor artisticus upon a 16"x20" canvas while the swaddling wraps of a smock-frock protect their soft innards. Students get to keep their magnum opus once their paint guns stop smoking. All artistic supplies are provided, but Groupon buyers may supplement skill-sets by bringing their own beer or wine to the class.
1901 6th Ave. N
Birmingham
Alabama
For more than three decades, the framing specialists at The Framin' Shoppe have preserved memories behind glass. They build custom frames for flat items such as diplomas or photographs and build shadow boxes to contain three-dimensional items such as quilts or football jerseys with the athletes still wearing them. The shop also purveys DIY framing materials; posters; prints commemorating Alabama, Auburn, and other SEC football teams; and a wide selection of mirrors. Conveniently, the company operates at four Birmingham locations.
510 Cahaba Park Cir.
Birmingham
Alabama
205-995-8259
Helmed by formalwear expert Terry Tant, The Cambridge Shop has fashioned elegant wardrobes for more than 45 years, lavishing visitors with personal attention and clothing from world-renowned merchants. Suits from Hart Schaffner Marx or Giorgio Cosani blend classic style with contemporary design, while Status belts and wallets accent outfits with luxurious Italian leather. An impressive selection of casual wear infuses a touch of class to mornings on the golf course with Greg Norman golf shirts or nights on the town with Austin Reed silk sport coats. Staff match each piece of clothing to customers with detailed individual files that capture clients' brand preferences, sizes, and alteration histories, ensuring that new coats, slacks, and dress shirts cut sharp profiles and form comfortable fits while hiding superhero suits.
624 Montgomery Hwy.
Vestavia Hills
Alabama
At Advanced Eye Care, Dr. Alexia C. Vaughn and her staff assess eye health and vision and outfit patients with frames from brands such as Coach and Sean John. Though Dr. Vaughn tackles existing ocular issues, she also works to prevent eye disease by recommending that her patients take vitamins, wear sunglasses, and subsist on diets of snowman noses. With prescription in hand and a staff of professionals on hand to offer advice, patients can select lenses enhanced with antiglare or scratch-resistant coatings and a pair of frames that flatter their face shapes.:m]]
833 Green Springs Hwy., Suite 121
Homewood
Alabama
205-942-7740
---