Hempstead, NY Outdoor Activities
---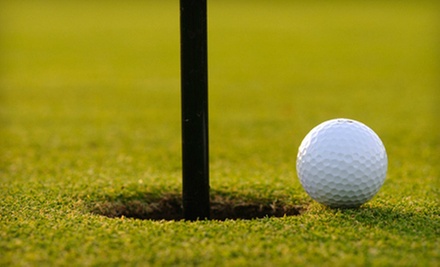 ---
Recommended Outdoor Activities by Groupon Customers
---
Built to replicate the Suzuka Circuit racetrack in Japan, the 632-meter track at Musselman Honda Circuit challenges roadsters of all sorts to master its seven turns. Whether drivers jump behind the wheel of a 9-horsepower P1 fast kart or behind the wicker picnic basket attached to the front of a motorcycle, the dirt track cushions tires during competitive pursuits and practice sessions alike. The multifaceted raceway accommodates a wide range of driving pursuits throughout the week, including driving education classes, cycling, and handicapped-accessible adaptive karting.
640 Montauk Hwy.
Copiague
New York
Hampton Luxury Liner ferries its passengers around in a lavish motorcoach that boasts five flat-screen TVs, complimentary WiFi, and an on-bus library. The luxury buses travel to destinations ranging from the Hamptons to Atlantic City, with specific stops at wineries, resorts, and casinos. Reclining leather seats with space for laptops and maximum leg extension typify the cushy interior, and each road cruiser also comes equipped with a snack bar, library, and refrigerator, useful for storing steaks to distract the thousands of chasing dogs such a luxurious bus usually attracts.
50 Deer Park Ave.
North Babylon
New York
The phosphorescent indoor landscape at Monster Mini Golf immerses putters in an eerie universe that inverts the sun-soaked cheer of conventional courses. Rimmed in glowing barriers, 18 holes lure swingers of all sizes to challenge their coordination and resolve in the face of winged monsters, scowling animated trees, a creepy clown, and their opponents' shockingly dazzling smiles. Sheltered from searing rain and howling wind, the indoor course enables play around hazards such as a spell well and luminous, ghostly windmill at any time of the year. An in-house radio station and DJ mask the sound of pounding hearts with lively beats and course commentary, and golfers looking for additional glory can win prizes by participating in regular contests or at the on-site arcade.
410-C Commack Rd.
Deer Park
New York
Named by USA Today as one of the top 10 roller-skating destinations in the country, United Skates of America in Tampa provides indoor family fun with a spacious rink and various skating games. Jam skating combines dancing and gymnastic moves set to Top 40 hits, and skating limbo blends the formerly disparate joys of rollerblading and chiropractic therapy. When fatigued by the rigors of the rink, children can refuel on pizza and soda at the snack bar. Inside the arcade, they enjoy games of air hockey and Ms. Pac Man, which teaches kids the importance of a nutritious diet high in fruit and ghosts.
1276 Hicksville Rd.
Seaford
New York
A Class-A PGA professional with more than 25 years of experience, Rick Nielsen applies his time-earned expertise to help golfers shave strokes during lessons at Randalls Island Golf Center, where he's been the head pro since 1998. Rick employs the latest technologies to aid in instruction, including The Golfing Machine system⎯which takes a geometric approach to swing mechanics⎯as well as digital-video analysis and FlightScope 3-D doppler radar launch monitor. These sensitive instruments measure each shot on a number of parameters, from club-head speed and launch angle to total distance and nougat ratio of the ball's core. Meanwhile, Rick observes and isolates specific areas in need of improvement so that players can develop muscle memory and consistently repeat a successful swing motion. Ultimately, with Rick's pointers, players leave lessons equipped with the tools to reach their full potential on the course without temptation to modify their 9-iron into a bedazzled baton.
One City Island Rd.
Bronx
New York
718-885-1129
High-school social studies teacher Anthony Pennino Sr. played his first round of paintball in 1985. By the following year Tony had gathered 20–30 friends and kin for paintball bouts on his family's private land. As demand for paintball guns and safety gear grew among his brigade of marksmen, he converted his basement into a makeshift store, supplying paintball accouterments from home until moving into a storefront in 1990. Within two decades Tony and his clan formed the lauded paintball team the New York Dogs, opened their own indoor arena, and eventually combined that arena with their largest store yet.
That facility forms the backbone of Island Paintball, where two sports turf fields host Model 98–brandishing players. In between games, players can watch other contests from behind the staging area's plexiglass viewing windows or browse Island Paintball Supplies' gun wall and 12 massive showcases of paintball gear. An in-house gunsmith repairs any malfunctioning guns, which patrons can wield at open-play sessions private parties.
400 Patton Ave.
West Babylon
New York
631-694-2707
---