Professional Services in Henderson
---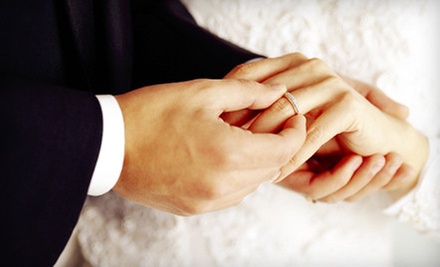 ---
Professional Service Deals
---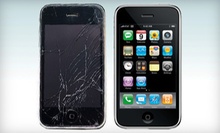 Skilled technicians make cracked iPhone 3G & 3GS screens good as new in fewer than 30 minutes
Use Today 11:00am - 4:00pm
---
Recommended Professional Services by Groupon Customers
---
Black Rock Solar builds solar-power arrays at reduced prices for a variety of nonprofits and other organizations, with past clients including Pershing General Hospital, Pyramid Lake High School, and the Fallon Paiute Shoshone Tribe. The solar arrays help reduce the organizations' utility bills, so they can then devote those costs to their central causes. Black Rock Solar works with clients through each project from beginning to end, searching for funding opportunities, gathering data, predicting cost savings, and supervising projects throughout construction. By building the solar arrays, Black Rock actively involves organizations and the public in environmental stewardship and promotes energy independence.
1637 Orange Daisy Pl.
Henderson
Nevada
In December 2011, a local television news show reported on the 5,000 students who were homeless in the Las Vegas Valley, and focused on the 150 teenagers attending Rancho High School who were homeless or displaced. The community responded by sending aid to many of the teens' families. Moved by their plight, a team of concerned individuals founded Project 150 to help garner support for the 17 families who had not yet received aid as the holiday season approached. The founding effort of Project 150 successfully raised three truckloads of supplies for these families.
Today, Project 150 provides material support for more than 850 homeless and displaced students at 15 area high schools. It distributes a range of necessities including underwear, food items, and school supplies to homeless youth throughout the region.
8912 Spanish Ridge Ave., Suite 200
Las Vegas
Nevada
New Vista supports individuals with intellectual disabilities such as autism, Down syndrome, and Prader-Willi syndrome. The organization tailors its techniques, therapies, and methods to each individual, with the goal of helping them reach a higher level of independence. Its group homes offer a welcoming and residential-like setting with staff members onsite 24 hours a day, and it also runs a youth program that supports children with intellectual disabilities and educates their families. New Vista offers skills training, ranging from cooking and cleaning to job development, to assist individuals in becoming self-aware community members. To help fund its programs, the organization also operates a thrift store that is open to the wider community and helps to fund its programs.
PO Box 80025
Las Vegas
Nevada
US
702-457-4677 x125
Since 1989, 1-800-GOT-JUNK? has saved more than 1.5 billion pounds of possessions from nearby landfills, earning mentions on Dr. Phil and a starring role on A&E's Hoarders. Respecting customers' time, the punctual, uniformed crews establish two-hour appointment windows, and make a courtesy call 15–30 minutes before they rappel down from their junk-o-copters. Once onsite, the team quickly clears away 19 types of undesirable items—including everything from old mattresses to scrap metal—from cluttered homes, businesses, and construction sites, loading them into their truck before thoroughly cleaning the vacated area. Once loaded, the bric-a-brac makes its way to recycling centers, donation drops, and safe disposal sites, preventing usable furniture, computer monitors, and perfectly good banana costumes from languishing in landfills.
6225 Harrison Drive, Suite 29
Las Vegas
Nevada
US
Photographer Cesare Bonazza has spent a lion's share of the last 30 years peering through the lens of his camera, snapping editorial images for magazines and portraits for individuals that reveal the personality and particularity of each subject. From a smoldering snapshot of Kim Cattrall to an austere headshot of Morgan Freeman, a gallery of celebrity portraits testifies to Bonazza's competency in creating red-carpet-caliber images of his clientele. The photographer also specializes in weddings and engagement photos, capturing the romance or visible bolts of electricity that fly between love-struck couples. The talented Bonazza also supports charities and guarantees utter satisfaction with the results of each photo shoot.
9107 Dean Martin Dr.
Las Vegas
Nevada
702-448-4998
---