Education & Classes in Hendersonville
---
Education & Classes Deals
---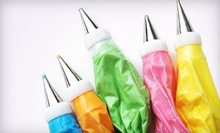 Instructors show students how to decorate cakes using included buttercream or fondant
---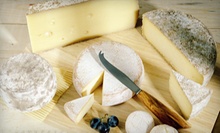 Learn to hand make feta, chevre, mozzarella, and other cheeses using Old-World techniques at a rustic and tranquil dairy-goat farm
---
Recommended Education & Classes by Groupon Customers
---
Too much power has been given to first-grade art teachers. Or so the instructors and organizers of Paint Along Nashville think. On their website, these leaders of BYOB painting workshops encourage adults to "unleash [their] creative spirit from time to time," even if once, in an era before college-admissions exams included a finger-painting section, their elementary critique d'art "failed to recognize [their] 'Picasso potential.'"
During workshops, an encouraging instructor, a convivial group of fellow aspiring artists, and an uncorked bottle of vino foster creativity. In each workshop, groups paint the same template picture, which could be a landscape of an autumn afternoon or a still life of wine and cheese. As wine sloshes into glasses, and as brushes layer paint on canvases, students usually find themselves enjoying a BYOB evening and later taking home their creations.
8005 Church St. E, Suite 103
Brentwood
Tennessee
Brick Factory Nashville acts as a nexus for local artists to teach, learn, and share creative ideas. Cofounders Joshua Cooper, Daniel Heering, and Ryan Schemmel, along with team members Zach Duensing and Jonathon Kingsbury, kindle the senses of participants with a spectrum of classes in woodworking, photography, dance, fine arts, and design. Students can have their choice of well-appointed workspaces including a photo studio, wood shop, and coworking space accented with amply sized shared desks. Future studios for jewelry, ceramics, and other hands-on projects will provide artisans with a creative workspace beyond their own cramped apartments or a neighbor's doghouse.
209 10th Ave. S, Suite 126
Nashville
Tennessee
615-669-0659
When budding artists step into Uptown Art Uncorked, inspiration swarms their minds. Within a lofty, open studio, paintings from past pupils line the walls and easels sit on long tables, waiting to host their next masterpiece. After selecting a theme from the schedule, adult painters tie on an apron, load up a palette with acrylic paints, and sip a BYO beverage for courage before searching within for their inner Picasso and the Lego they swallowed as a child. After two to three hours of socialization, discovery, and instructor guidance, students return home with a masterfully rendered landscape, an abstract still life, or an expressive butterfly. During kids' classes, wee ones gain inspiration and a helping hand from the friendly teachers. Daytime sessions focus on topics fitting for growing minds, such as painting a teddy bear or using shapes to express existential yearning.
103 International Dr., suite 114
Franklin
Tennessee
615-495-4977
---