Things to Do in Hercules
---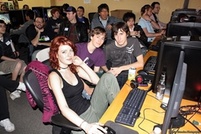 Energizing brew readies minds to battle Orcs in Warcraft III, build 3-D worlds with Minecraft & pester neighborly avatars in The Sims
Use Saturday 9:15am - 4:30pm
---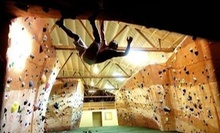 12 inches of seamless padding cushion any falls as climbers scale 18-foot-high top-out boulders and hang from an indoor cave
Use Monday 9:00am - 7:00pm
---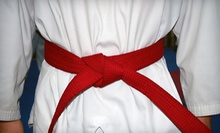 Use Today 10:00am - 9:00pm
---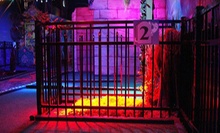 Graveyard-themed mini-golf holes wind through gothic architecture, crypts, and skeletons peppered across indoor course
Use Monday 2:00pm - 9:00pm
---
---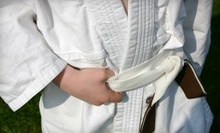 Use Thursday 4:30pm - 7:30pm
---
Recommended Things to Do by Groupon Customers
---
Today's Groupon gets you two tickets to Hard Rock Cafe's benefit to fight breast cancer on October 16. Four-piece cover band HoneyCircuit will play '70s rock, '80s new wave, '90s pop, and '00s dance hits while you dine on the delectable nacho appetizer included with this Groupon. Hard Rock wants to pack the place for a hard-rocking party that rocks harder than the hard rockers that HoneyCircuit covers such as Gwen Stefani/No Doubt, The Killers, Guns 'N Roses, Queen, Red Hot Chili Peppers, and Duran-Duran would rock hard if those hard-rockers could be there to rock hard for this hard-rocking event. Real Tom: Born in Manitoba, Tom moved to Los Angeles to write music for films, but was forced to move back to Canada when his career didn't take off. Movie Tom: Born on the mean streets, Tom is arrested for a crime he didn't commit. To prevent a nuclear bomb only he knows of from detonating, he'll have to escape…from Alcatraz!
1 S Forty Pier
Sausalito
California
US
At the Berkeley Playhouse, performances often begin before audiences even make it to their seats. The innovative theater company erects installation pieces in the lobby that encourage playgoers to engage and interact with upcoming performances through movement, writing, and music, deepening their understanding of the worlds they're about to enter. Once in their seats, they revel in productions featuring multicultural and multigenerational casts, whether they're watching a performance from the mainstage season or a production from the youth program.
2640 College Ave.
Berkeley
California
510-845-8542 x351
Their flanks flecked with sweat, muscles rippling in their necks, and nostrils flaring, the thoroughbreds at Golden Gate Fields hurtle around a 1-mile oval. Crouched in the saddle, the jockeys feel the eyes of up to 14,750 audience members on their silk-clad backs as they strain to reach the finish line. In addition to its main mile-long track, the 140-acre racing complex has a 9/10-mile lakeside turf course, giving guests plenty of races to wager on. After the first starting pistol fires, watchers can fuel their cheering with polish sausage from the Horseman's Circle, housemade pepperoni from Tastes of Italy, and steaks from Apron Barbeque.
Even fancier food awaits rumbling stomachs at the Turf Club—the crab cakes and steak prepared by Executive Chef Bryan Taylor aren't the only draw. Club guests can enjoy an unparalleled live view of both tracks, the bay, and the Berkeley hills or watch the steeds on the private viewing screens that grace each table. In addition to the private screens, more than 80 flat screens, a jumbo screen, and regular monitors show horses hitting breakneck paces, and both live tellers and automatic wagering machines stand ready to take bets on which horse has the biggest shoe size. Leather furnishings, Tiffany-style lights, and gallery displays of equine-themed Hermès and Gucci scarves create a sophisticated atmosphere that reminds guests of the illustrious history of the track, which dates back to 1941.
1100 Eastshore Hwy.
Berkeley
California
510-559-7390
Established in 1968 in honor of Ernest Orlando Lawrence, UC-Berkeley's first Nobel laureate, The Lawrence Hall of Science aims to inspire the scientists and innovators of the future. Their hands-on exhibits allow children and adults to see and touch a fascinating variety of displays and projects. The animated, interactive Science On a Sphere globe, for example, uses actual scientific data to depict the expanding wave patterns of tsunamis and the massive storms triggered by thoughtless butterflies. To learn more about seismic activity, guests head to the Forces That Shape the Bay outdoor park to ride an earthquake simulator. Kids can climb atop a life-size model whale or through the double helix of a huge DNA sculpture, or work with students from the Berkeley Engineers and Mentors program to design and build a prototype in the Ingenuity Lab.
The museum also sparks imaginations with an interactive planetarium and 3-D theater. Its affiliation with the university makes it an ideal spot for educational camps and classes, as well as community events, including robotics competitions.
1 Centennial Drive
Berkeley
California
510-642-5132
The Walnut Creek Downtown Business Association fosters community engagement and the vitality of local merchants through a variety of programs, events, and general support. Popular events held throughout the year include wine walks, sidewalk sales, and fine-arts festivals.
1275 Broadway Plaza
Walnut Creek
California
925-933-6778
Peruse and sample the flavors of five chocolatiers, five breweries, and two bands. Chocolatiers include Bittersweet: the Chocolate Café, Galaxy Desserts, , TCHO, Vice Chocolates, and Teeny Cake. Brewers include Trumer Pils, Drake's Brewing, Triple Rock Brewery, Napa Smith, and Linden Street. Bands such as The Beehive Spirit and Tornado Rider will entertain during the festivities. Also featured at the event will be a booth accepting charitable donations for Saffron Strand Inc., a non-profit dedicated to finding employment solutions for the local homeless.
1414 Harbour Way S
Richmond
California
---