Things to Do in Hickory
---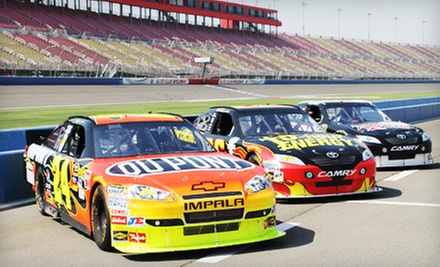 ---
Recommended Things to Do by Groupon Customers
---
River and Earth Adventures stands out from other wilderness outfitters by being completely operated by their own guides. Their fleet of seasoned cave, mountain, and water-navigating guides work in tandem with professional ecologists and geologists, focusing Blue Ridge Mountains excursions on environmental education as well as adventure. During all day trips, guides divulge area history and expound on forest and river ecosystems as well as geology in caves whose interiors rest at 60 degrees year-round to keep them free of snowman hermits.
Each trip also immerses adventurers in athletic activity, whether on hikes to summits and secluded waterfalls, spelunking through electricity-free cave tunnels, or rafting and kayaking down the Watauga River rapids. For those in search of extended excursions, guides lead children's adventure day camps and combination trips that further an environmental focus and bottle-cap collections through river cleanup projects.
1655 Hwy 105
Boone
North Carolina
Wahoo's Adventures refers to itself as the "original" whitewater outfitter, having facilitated outdoor excursions on rafts, tubes, canoes, and kayaks for the past three decades. Whitewater-rafting tours take place upon the Watauga River, the Nolichucky River, and Wilson Creek Gorge, three waterways with differing levels of frothiness, much like three cappuccinos ordered by a family of bears. Alternatively, adults without rafting experience and children as young as 6 months can lazily drift down the New River while sprawled across tubes. As they pass rugged hillsides and scenic farmland, tubers can smell wildflowers, listen to chirping birds, and keep eyes peeled for Sasquatch footprints. Keeping clients safe is Wahoo's main priority, which is why their experienced guides equip adventurers with high-quality life jackets, helmets, and paddles before taking the water.
3385 S US Hwy. 321
Boone
North Carolina
Kidz Play Here offers a variety of activities for children ranging from infants to toddlers to preschoolers. Classes lead little ones in engaging themes such as gymnastics, ballet, yoga, and martial arts. Open-play sessions entreat parents to look after their little ones while they play at a train station, in a tree house, or with puppet shows. In addition to parties and drop-off, Kidz Play Here also offers adult classes such as yoga.
8617 Concord Mills Blvd.
Concord
North Carolina
As patrons enter the historic train depot for their aquatic lessons, there's a good chance they'll be escorted inside by RiverGirl's dedicated mascot, Ms. Petunia the pig. Guests who don't succumb to Ms. Petunia's persuasive pleas for 13-hour belly scratches can experience Todd's untamed natural beauty by kayaking or tubing down the peaceful waters of the New River or taking a guided fishing trip with RiverGirl's founder, Kelly McCoy. As a fisheries biologist, Kelly's passion for what is believed by some to be the oldest river (second only to the Nile) helps visitors and locals enjoy the surrounding landscape with conservation-conscious activities.
4041 Todd Railroad Grade Rd.
Todd
North Carolina
877-623-4744
Instructors at The Painted Parrot take a lighthearted approach to painting. Each strives to empower budding artists with guidance and feedback but emphasize creative expression over technical form. Their studio space reinforces the cheerful, no-pressure vibe: green and blue walls peek out from beneath previous classes' paintings, and the studio's resident parrots, JoJo, Petie, and Ralphie, squawk out commands for crackers or deliver lectures on art history over the popping of BYOB bottle corks.
233 Main St.
Fort Mill
South Carolina
803-386-6262
Owner Jessie Smith and the staff at Barefoot Archery maintain a pro shop packed with an all-encompassing array of gear for enthusiasts of all skill levels, from dedicated hunters to hobbyists. Every time a customer purchases a bow from the shop, one of Barefoot Archery's experts takes time to show him or her how to properly wield and maintain the new piece, reducing the chance that customers will accidentally pull the self-destruct string. Jessie also relishes the opportunity to teach youngsters the art of the bull's-eye through Junior Olympic Archery Development classes held in the shop's indoor range.
4410 Old Pineville Rd.
Charlotte
North Carolina
704-527-1110
---