Highland, UT Health and Fitness
---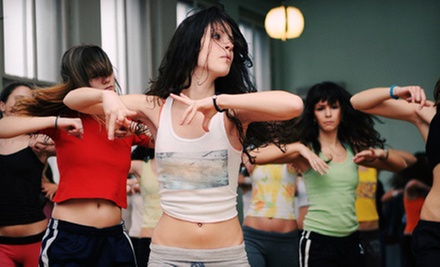 ---
Recommended Health & Fitness by Groupon Customers
---
Millcreek Chiropractic brings bodywork bliss to bone bags rattled by aches and pains from botched shark-jumping attempts. During the chiropractic exam ($85), the doctor will review your medical history and you'll undergo basic testing of orthopedics, muscles, and reflexes. Then you'll receive a 45-minute massage ($45) from Millcreek Chiropractic's licensed massage therapist. Tissue toxins will be tossed out, circulation will be jump-started, and flexi-mobility will be restored.
4700 S 900 E, Suite 41-G
Salt Lake City
Utah
Say "cheese-drenched-reconstituted-meatloaf" at Stonehaven Dental, where periodontal detectives will peep around crowned corners with tiny mirrors, decode the molar code with teeth tapping, and get to the root of any issue with x-ray vision. After your exam, you'll receive customized take-home whitening trays to shade shift your teeth, along with detailed instructions for your at-home regimen—typically, patients insert trays daily for the first few days and then once a week as needed thereafter. The staff will happily answer questions about the treatment or about hairstyles popular with baseball players in the '70s.
Unlike the competitive environment of a testosterone-stuffed gym or mixed-martial hopscotch tournament, women's boot camp encourages all ages, skill levels, and abilities to motivate each other in a comfortable group setting. Salt Lake Adventure's certified trainers constantly challenge participants to achieve higher levels of fitness. Classes take you through a variable variety of body-blasting, calorie-pulverizing exercises, including core conditioning, short-distance running, hiking, and obstacle courses. You'll get a nutrition seminar and fitness assessments at the start and end of camp so that you can track your progress.
2220 Bengal Blvd.
Cottonwood Heights
Utah
At any given time, Momentum Indoor Climbing probably has more visitors clung to its walls than standing on its floor. With 20,000 square feet of climbable terrain, the indoor climbing gym challenges sportspeople of all ability levels. During lead climbs, routes up to 50 feet high guide climbers over verticals, slabs, overhangs, and arêtes. Visitors can also develop skills in a safe environment at top-roping stations, as well as a bouldering area outfitted with foam and vinyl padding for soft landings. Crack climbing challenges the most seasoned of mountaineers, recreating the fissures found in desert sandstone and the crows' feet on the faces of Mount Rushmore's presidents.
Momentum's team members also lead skill-building classes and youth programs, and help clients stay in shape with fitness training that incorporates yoga and Pilates, cardio conditioning, and strength training. Additional amenities range from locker rooms to daycare to companion pet rocks.
Unlike jumping onto a treadmill, Fit Club Utah's exercises require a little briefing. The instructor may explain, for example, just what one does with the giant sledgehammer resting on a recalcitrant-looking truck tire. But once the tutorials are through, students jump into high-octane action, swinging the hammer through the air and flipping the tire end over end to build rippling muscle and amp up cardio strength. To keep the sessions engaging, instructors create new routines, filled with box jumps and sprinting, and modify exercises to each client's individual fitness level or desire not to sweat in their workout tuxedo.
10670 S 1000 E
Sandy
Utah
Under the glimmering light of a rotating disco ball, Studio Azul's Zumba instructors lead upbeat dance-inspired classes suitable for students of all fitness levels. Spicy Latin tunes pumping from the studio's suspended speakers animate the easy-to-follow steps, which create an exhilarating workout that burns calories and hones wedding-reception material. Blond wooden floor planks help reduce impact to skeletons delicate and sturdy as they shimmy and shake across the room. Studio Azul's seven-day schedule grants ample fodder for especially dedicated students, and the consistently high-energy levels of the instructors help motivate students as they rhythmically traipse toward improved fitness.
2852 S Redwood Rd., Suite B13
Salt Lake City
Utah
---