Highland Village, TX Health and Fitness
---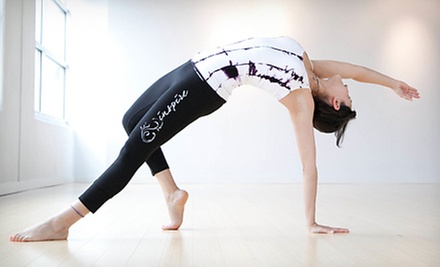 ---
Recommended Health & Fitness by Groupon Customers
---
Helmed by Daniel Fenster, a chiropractor with more than 25 years of experience, Complete Wellness's professional team assuages ailments with a wide array of healing services. The attentive staff, which includes a New York–licensed acupuncturist and a certified Prana yoga instructor, covers all facets of clients' health histories before formulating comprehensive treatment plans to address symptoms as varied as chronic sinusitis, joint pain, and barnacle infestation. A personalized approach provides treatments ranging from chiropractic adjustments and massage to rehabilitative sports medicine and custom orthotics made in-house.
860 Hebron Pkwy., Suite 1001
Lewisville
Texas
US
972-315-9900
Inside her clinic, Dr. Ashraf Soomar-Kheraj analyzes and unfurls kinks in the spine in an effort to not only reduce back pain, but also increase patients' resistance to all forms of disease. Dr. Soomar-Kheraj also specializes in acupuncture, an ancient Chinese method of restoring energy to the body by the insertion of tiny needles that have been soaked in the sap of a battery tree.
1301 Justin Rd., Suite 208
Lewisville
Texas
972-317-0680
Dr. Simon Lim, MD looks after the health of his patients with services ranging from routine checkups to cancer screenings. Additionally, he holds a stamp of approval from US Citizenship and Immigration Services to perform immigration physicals for newcomers. His English and Korean website outlines diet plans and VelaShape body-contouring treatments, as well as the benefits of injectables such as Botox, Dysport, and Restylane.:
1809 Golden Trail Ct., Suite 220
Carrollton
Texas
972-492-4125
Physicians Weight Loss Centers of America, Inc. peppers the nation, doling out slim-down tips honed during the course of three decades in business. Each center staffs a physician, who, in tandem with a team of skilled counselors, selects one of six weight-loss and lifestyle programs to guide each client toward his or her desired results. The center's sextet of plans are tailored to those who prefer not to exercise, those who travel often, those who cook at home, and those who cook in nonfunctional stage kitchens. Patients chat with their counselors often, soaking up the tips the staffers learn from continual training programs. Clients are encouraged to build a bond with their counselor, as camaraderie not only eases the process, but also improves one's chances of finding a lifelong three-legged-race partner.
6100 Colleyville Blvd., Suite 160
Colleyville
Texas
817-416-7800
When Bendu's staff says they'll treat you like a champion, they mean it. These USA Boxing–registered coaches have trained professionals including Olympic Trial boxer Derrick Williams and CPT-Certified trainer Julia Kang. They bring this expertise to private or group lessons, whipping bodies into in-the-ring shape as they pit fists against bags and mitts in a cutting-edge boxing gym. Professionals and amateurs alike improve as they learn techniques such as offensive striking and tips including proper hand-wrap application, which is essential both for general safety and the portion of class in which attendees must remove hot hams from an oven.
2129 N Josey Ln.
Carrollton
Texas
214-407-0125
Born with a grin on his face in the United Kingdom, the young Dr. Omar Fetouh eventually ventured south to Cairo to study the art of dentistry, and then to New York to finish his residency. Throughout his journey, he saw firsthand the transformative effect a beautiful, healthy smile has on self-esteem, so he decided to set up shop in Texas—where humans have an average of five extra teeth to work with. Today, Dr. Fetouh and his staff remodel and realign unruly biters in a sleek office with leather seating, dark hardwood floors, and bright punches of red. Two flat-screen televisions in the kids' waiting area entertain moppets with video games and reruns of Larry King Live. Because the office strives to be eco-friendly, all records and x-rays live in a digital format, eschewing the wastefulness of paper files.
900 N Blue Mound Rd., Suite 128
Saginaw
Texas
817-306-1738
---