Things to Do in Highview
---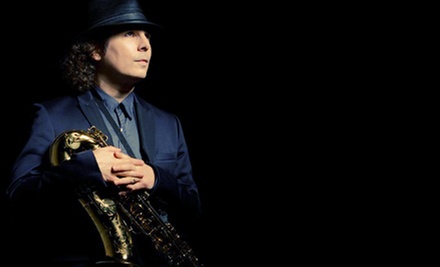 Central Business District
---
Recommended Things to Do by Groupon Customers
---
K.A.S. Gallery—or Kentucky Art Speaks—adorns its walls inside the 360,000-square-foot Mellwood Arts & Entertainment Center with colorful, innovative art pieces from local, out-of-state, and international artists. The gallery's walls host thoughtful paintings, photographs, and modern-dance reenactments of famous still-life paintings, and the facility hosts classes that foster an artistic and thoughtful community. Registered yoga instructors lead meditative Ashtanga, beginners, slow flow, and Vinyasa classes amid the artwork, tailoring instruction to each student's needs, abilities, and fitness goals while incorporating breathing exercises and relaxing music. The Arts for Kids classes introduce youngsters to various creative mediums such as fiber and textiles, self portraits, and dance.
1860 Mellwood Ave., Bldg. A, Suite 121
Louisville
Kentucky
502-653-9305
At Farnsley Golf Course, you can sharpen your long and short game at a nine-hole, par-3 course or on multiple practice fields. In 2011, five of the course's greens got a makeover and all caddies were required to dispose of their shoulder pads and acid-wash jeans. Off the course, golfers can perfect their swing at a driving range lined with 300 yards of bermuda grass, or focus on chipping in a short-game practice area. If you're looking for more in-depth tweaks to your technique, feel free to enlist the help of a teaching professional with personalized lessons.
2275 Crums Ln.
Louisville
Kentucky
502-296-0149
The beautiful RiverPark Place marina accommodates up to 150 gently bobbing boats in its modernized slips. Each docking space can hook up vessels to electricity, water, and cable services, and parked boats also gain access to the marina's pump station, laundry services, showers, and restrooms. Gated docks add security to the marina and prevent ogling from passing garbage barges.
1250 River Rd.
Louisville
Kentucky
502-292-6800
At Iceland Sports Complex, skaters carve their mark into the frosty canvases of two full-size rinks. Friday–Saturday, the partner rinks welcome the public for open skates and partygoers for birthday bashes in a private room, but they reserve remaining hours for Louisville Skating Academy and the Louisville Stallions Hockey Club. Instructors at the skating academy help pupils of all ages and abilities reach their goals, whether they be mastering the chops and disregard for traffic laws necessary to achieve stardom as a competitor, or simply forming a perfect figure eight on the ice. The hockey club also caters to athletes at different levels with free learn-to-skate lessons for the hockey novice and spirited leagues for more competitive players. With a pro shop, snack area, and video-game arcade onsite, the sports complex boasts all of the assets necessary to keep spectators' morale high.
1701 UPS Dr.
Louisville
Kentucky
502-425-7444
The avid paddlers at River City Canoe & Kayak draw upon years of experience navigating Kentucky's waterways to empower budding aquaphiles to do the same. They stock their vast showroom with boats, accessories, and apparel, and happily help paddlers hone in on an ideal vessel for whitewater or sturdy paddle for impromptu jousting. Their expertise extends beyond the showroom: American Canoe Association–certified instructors lead classes in water safety, and rent out a fleet of kayaks, canoes, and standup paddleboards from their Harrods Creek launch site.
814 Cherokee Rd.
Louisville
Kentucky
502-384-3737
Safety plating divides the six lanes in both of the indoor civilian ranges, where sound-absorbing material muffles the blast of bullets hurtling toward targets on a 25-yard journey. Visiting shooters can test their aim with a rental gun or purchase a new firearm from the showroom, which also stocks an array of holsters, spotting scopes, and replacement grips. Meanwhile, gunsmiths spruce up pistols with cleanings, coatings, and tiny top hats, while the staff's NRA-certified instructors enhance pupils' handgun knowledge, safety, and skills during private lessons and women's-only classes.
4400 Kiln Ct.
Louisville
Kentucky
502-451-9088
---