Things to Do in Hillcrest Heights
---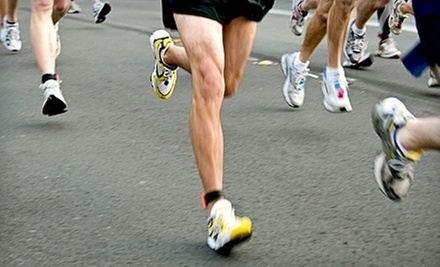 ---
Recommended Things to Do by Groupon Customers
---
At Sumner Skate Zone, disco balls shower the blue-and-white-checkered floor with sparkling patches of light. As the beat rolls onward, so too do the wheels of traditional, speed, and inline skates. Off the rink, an arcade room buzzes with the sounds of reckless point scoring and the giggles of ticklish joysticks.
During skating breaks, visitors can refuel on pizza, nachos, and cookies at the snack bar or peruse the center's stock of skating gear and accessories. Open-skate sessions, parties, and special events populate the arena on a daily basis. An afterschool program helps to ensure kids have a safe place to do their homework or discuss the impact of performance-enhancing drugs in the world of spelling bees.
1082 S Rte. 3
Crofton
Maryland
US
410-721-7155
On its perch high atop Prospect Hill, the resplendent manor house stands overlooking the 18 holes of Glenn Dale Golf Club as they unfurl outward among rolling hills and dense foliage. Though the house has been there since 1742, it wasn't until 1956 that the course was carved around the base of the mount. Terrell Brazelton oversaw the building of the course using a design by George Cobb, who later became the resident architect at Augusta National Golf Club and the author of many of its architectural renovations.
Today, golfers find their short games put to the test by dramatically sloped greens, a difficulty encountered by many top players when the course hosted a U.S. Open Qualifier in 1994 and just one player broke par. As players herd their golf balls throughout the course, they tread over land steeped in American history. The fairways and greens reside on a tract that once served as a meeting place for Native Americans.
Course at a Glance:
18-hole, par 70 course
Total length of 6,282 yards from the back tees
Course rating of 70 from the back tees
Course slope of 115 from the back tees
11501 Old Prospect Hill Rd.
Glenn Dale
Maryland
301-262-1166
Wheels screech to a halt for photo ops in front of Lanham Skating Center's focal point: a mural of a red carpet illuminated by blazing flashbulbs. Skaters carry their celebrity strut into the music-filled rink, where they zoom to their hearts' content wearing skates they rented or stole from a '50s-era waitress. They can also star in Learn to Skate classes or birthday parties in a private room stocked with ice cream and soda. Visitors consume similar noshes at the snack bar before returning to rolling.
9901 Lanham Severn Rd.
Lanham
Maryland
301-577-1733
The Metropolitan Fine Arts Center, a multidisciplinary performing-arts organization for children and adults, fosters choreographed skills and creates performance opportunities in dance, music, and theater. Its students have gone to perform on Broadway, at The Juilliard School, and in highly esteemed companies, such as the Mark Morris Dance Company, The Washington Ballet, and Microsoft. Youth programs include musical-theater and fine-arts workshops, as well as ballet and other half-day dance camps for children as young as 3. Adult classes range from basic to advanced, including ballet, jazz, and tap lessons, plus yoga and ballet-barre fitness workouts.
6450 Landsdowne Ctr.
Alexandria
Virginia
703-339-0444
A member of the PGA since 2005, Mark Russo helps golfers of every age and skill level unlock professional-grade play during lessons at Night Hawk Golf Center. He boils down the complicated game to a three-pronged teaching philosophy that focuses on establishing fundamentals, trusting the swing to produce consistently positive results, and relying on feel as opposed to technical perfection or the advice of a talking divot. Ultimately, students should be able to get the hang of a swing that's well suited to their bodies and can be comfortably repeated when facing down a tough shot.
814 State Route 3 S
Gambrills
Maryland
410-721-9349
Even though the banquet hall at Medieval Madness is eternally stuck in the 15th century, its court isn't content to perform the same show forever. Every four months, the troupe updates its production of comedy and knightly combat, swapping out nods to politics and modern life as often as kings jail their favorite jesters for disobeying the fashion police. Each evening's reverie begins with a four-course meal served family style at long banquet tables. Like the show, the menu regularly rotates, though it always includes a succulent pear sauce crafted from an 800-year-old recipe, a perfect complement when drizzled over roasted meats or smeared on an opposing clan's coat of arms. Throughout the evening, guests watch on as the duke and duchess lob insults at each other, wenches break into tawdry songs, and knights fully clad in chainmail part the tables to challenge one another in exhilarating sword fights.
1121 King St.
Alexandria
Virginia
US
703-329-3075
---