Shopping in Hillsdale
---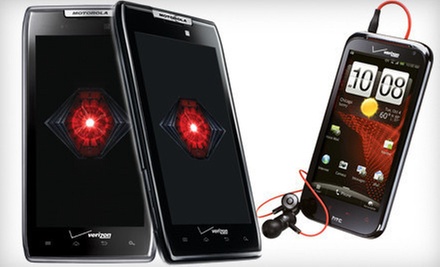 ---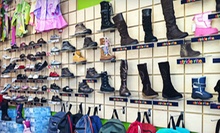 Use Thursday 11:00am - 12:00pm
---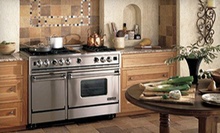 Materials such as ceramic, porcelain, metal, natural stone, and glass comprise a huge selection of tile for any home-improvement project
Use Friday 9:00am - 12:00pm
---
Recommended Shopping by Groupon Customers
---
Whatever the customer's level of fishing familiarity, the experienced, knowledgeable fisherfriends at Ocean State Tackle will find the bait, tackle, and equipment necessary to bring home a trophy catch. The friendly, independently owned shop carries an extensive array of live, fresh, frozen, and brined bait to nab the belligerent bass and troublesome trout that haunt the sea-battered dreams of ancient mariners. Freshwater and saltwater bait specialists are on hand to consult addled anglers on the most effective sandworms ($6.50/dozen), bloodworms ($9/dozen), night crawlers ($3/container), and other spineless fish treats such as freshly packed local squid ($4). The store also features a wide variety of inanimate tackle such as medium-heavy shiners for bass of all mouth size ($9.50/dozen) and tackle such as braided Power Pro fishing line ($0.11/yard), featuring 30–80 pound test.
235 Ferry Street
Easton
Pennsylvania
US
In the late 1930s, two journalists from New York traveled to Litchfield, Connecticut, in search of a quiet vacation home where they could both focus on their writing. After transforming a small barn into their living space, however, William Harris and Jane Grant found themselves distracted from work by the surrounding countryside's rich foliage. They soon decided to devote themselves to horticulture, first in their own garden and later in the nursery that would become White Flower Farm. The couple's inquisitive and intelligent approach to gardening led them to seek out and educate themselves on new plant species, original design ideas, and modernized practices. As the couple developed a strong, local following of passionate horticulturists, their nursery business thrived, passing into the hands of the current owner, Eliot Wadsworth, in 1976.
Although its current staff nears 100 people, White Flower Farm still strives to maintain a personal touch with thoughtful customer service and the use of hands-on growing techniques. Five hundred varieties of plants grow in its 32 greenhouses under horticulturalists' constant care, and plants are packed carefully before they're shipped year-round to gardens across the country.
Rte. 63
Litchfield
Connecticut
With a duo of licensed mechanics within the folds of its premises, Victor's Bike Repair tends to the weary rides of cyclists. Tune-up services lend themselves to the upkeep of aching bicycles, as mechanics adjust brakes, true wheels, and braid handlebar ribbons. Additionally, the repair shop boasts an ability to repair any brand, make, and model of bicycle.
4125 Broadway
Bronx
New York
212-740-5137
Silky's Brooklyn's team of skilled screenprinters bedeck T-shirts, posters, and canvases with custom-inked designs that reflect each member's avant-garde sensibilities. Wielding plastisol and water-based inks, artists adorn otherwise humdrum garments with up to six spot colors. Silky's artists can also adorn surfaces with specialty hues including fluorescent and metallic shade, and offer Pantone and sample color matching to ensure that no customer leaves without the ability to blend in with their chartreuse kitchen counters.
1087 Flushing Avenue
Brooklyn
New York
347-529-5185
Cheerful blue and purple walls beam down upon Unique Boutique's stock of children's clothing and playthings from top designers across the United States and Europe. Racks sway with pintsize ensembles in sizes 0–12 from Zutano, Rosie's Whimsy, and Sew Silly Designs. Puzzles and activity pads provide youngsters with alternatives to tired intellectual activities such as reenacting War and Peace with Legos.
7 S 6th St.
Stroudsburg
Pennsylvania
570-426-3677
Leon Kalmus opened up shop in 1949 to outfit near- and farsighted customers with hand-fitted specs, which optometrist Myron Singer has been helping patients choose since 1963. The boutique corrects vision with contact lenses, prescription mascot costume heads, and designer frames by Ray-Ban, Prada, and Tom Ford.
217 E 86th St.
Manhattan
New York
212-737-7874
---