Shopping in Hillsdale
---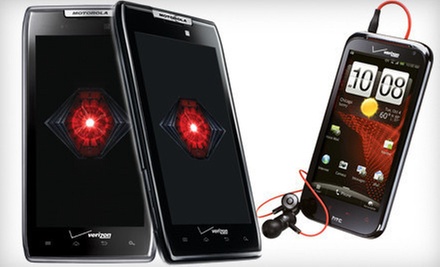 ---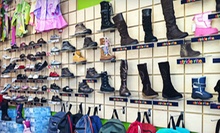 Use Thursday 11:00am - 12:00pm
---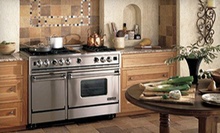 Materials such as ceramic, porcelain, metal, natural stone, and glass comprise a huge selection of tile for any home-improvement project
Use Monday 9:00am - 5:00pm
---
Recommended Shopping by Groupon Customers
---
Cheerful blue and purple walls beam down upon Unique Boutique's stock of children's clothing and playthings from top designers across the United States and Europe. Racks sway with pintsize ensembles in sizes 0–12 from Zutano, Rosie's Whimsy, and Sew Silly Designs. Puzzles and activity pads provide youngsters with alternatives to tired intellectual activities such as reenacting War and Peace with Legos.
7 S 6th St.
Stroudsburg
Pennsylvania
570-426-3677
Bay Shore Furniture and Sleep Zone opened their first showroom in 1983 with the goal of providing the Suffolk County community with fine, name-brand furniture and bedding at affordable prices. Almost 30 years later, the family-owned business has grown to include showrooms in Bayshore and Bohemia, each serving as an authorized dealer for a staggering list of top brands including Ashley, Vaughan, Sealy, Home Elegance, Tempur-Pedic, and Klaussner. Furniture for living rooms, dining rooms, bedrooms, home theaters, and kitchens can be found in variety of styles, from ornate or traditional to streamlined and modern, and the business also boasts a variety of kid-friendly furniture including bunk beds, day beds, and beds designed especially for imaginary friends.
13 Pine Aire Drive
Bay Shore
New York
631-435-4665
Once, not so very long ago, seeing well and looking good didn't necessarily go hand in hand. But as corrective-vision technology progressed, so did the demand for prescription frames that matched the public's growing interest in fashion and personal style. This burgeoning demand inspired Jack Cohen to start his own designer-eyewear business in 1927, and soon, he was selling fashionable eyewear up and down New York's Orchard Street from a humble pushcart. The concept was so successful, however, that he was soon able to open the first Cohen's Fashion Optical storefront on the corner of Orchard and Delancey. The near and farsighted from across the city flocked there, most to find frames that flattered their faces, and some because they misread the sign while looking for City Hall.
Today, there are more than 100 Cohen's Fashion Optical stores throughout the United States and Puerto Rico offering sunglasses, designer frames, and the most advanced prescription lenses and contact lenses available. State-licensed optometrists screen patients for problems and determine prescriptions with eye exams and then steer them toward staff trained to advise customers on which frames will best suit their face shape. Titanium, stainless-steel, and plastic frames bear logos from designers such as Prada, Calvin Klein, Gucci, Ralph Lauren, Dior, Cartier, Chrome Heart, Fred, and Ray-Ban, and a variety of lenses incorporate progressive, polarized, and transition technologies, or feature rose-colored glass to counteract pessimism. Customers can also shed frames in favor of contact lenses, with options that include disposable lenses, toric lenses for astigmatism, bifocal and multifocal lenses, and color lenses.
324 Smith Haven Mall
Lake Grove
New York
631-361-7310
The artists at Montage Clothing Inc. specialize in sharing their garment-customizing craft with others. Intimate workshops at the studio ensure one-on-one attention from instructors teaching how to emblazon graphics onto garments or use Adobe software for image design. Students wishing to start their own printed clothing lines can also benefit from the class, with tips for avoiding common pitfalls such as printing their own face onto all their clients' garments.
The shop simultaneously practices what its staffers preach, with the capability of custom-screening images in up to six vibrant colors onto as many as 10,000 pieces of clothing for clients. An authorized dealer of Ryonet screenprinting supplies, the shop traces the brand's high-quality ink over everything from personal orders to the seeds of new fashion lines.
565 Broad Hollow Rd., Suite 7E
Farmingdale
New York
888-913-5827
The practice of ayurveda holds fast at the core of Herbal Destination, put there by a trio of female owners who use the philosophy of traditional Indian medicine to enhance their clients' lives through natural skincare products, healing supplements, and a yoga DVD. The store's herbal-care solutions include a paraben-free muscle oil rub and soothing Stress Hrx pills, and all of the offerings are formulated and blended at advanced facilities in India. The eco-conscious factories reflect the healing spirit of Ayurveda by boasting gardens that shelter endangered herbal plants, where dedicated gardeners protect the flora and gently shape them into polar bears and Sumatran tiger topiaries. Each Ayurvedic formula contains a mixture of three or more herbs and arrives sealed in blister packs of 60 soft gels or capsules to maintain freshness and potency. Customers who opt to focus on their skin can try the store's all-natural, four-piece skincare line that pampers skin with an apricot anti-wrinkle night cream, an herbal moisturizing cream, a deep-cleansing scrub, and a cucumber eye cream. As part of its commitment to sustainability, Herbal Destination's team wraps all products in eco-friendly and recyclable packaging.
2387 New York Ave.
Huntington Station
New York
US
631-421-1700
Lush greenery and orderly rows of pink and red mixed annuals create a gardening wonderland at The Shed Inc., a complete garden center and nursery staffed by landscape-design experts. Along with shrubs, trees, and flowers, the center stocks lawn ornaments to help customers populate their ideal yard paradise and re-create favorite Night Court scenes with stone fairies. Shovels, pruners, and hand tools line shelves alongside fertilizers and fungicides, and a stock of topsoil and mulch prepares even the most barren landscapes to nurture new growth. A propane filling station also stands by, equipping grills to sizzle up some burgers or decorate a neighbor's pool toys with black stripes.:m]]
328 Glen Cove Road
Glen Head
New York
516-676-5595
---