Things to Do in Hinesville
---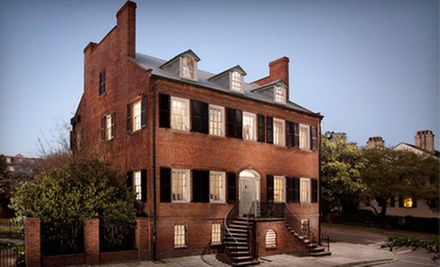 ---
Recommended Things to Do by Groupon Customers
---
Laid out by golf course architect Tommy Fazio, The Golf Club at Hilton Head Lakes effortlessly weaves through the natural fabric of the land's lakes and wetlands. More than 7,300 yards, the course challenges golfers of all ilk to navigate around curvilinear greens, chip past strategically placed bunkers, and avoid raccoons playing freeze tag. Copious fairways and five sets of tees also call for mindful decision-making, planning, and ingenuity. The club rounds out its golfing experience with a 36-acre training facility boasting target greens, bunkers, and practice greens, as well as a golf shop and café.
356 Lakeside Blvd.
Hardeeville
South Carolina
843-208-5353
Savannah Yoga Room's instructors focus on traditional Hatha and Ashtanga styles, creating classes accessible to newbies and challenging enough for yoga veterans. In addition to teaching pupils to center their thoughts with a slowly linked sequence of poses, they introduce the basic breathing techniques needed to blow out a centenarian's birthday candles during Hatha Flow Level I sessions. In Hatha Flow Level II, they quicken the pace to ensure a more dynamic practice and incorporate meditation.
After nudging up the studio's thermostat to around 85 degrees and setting off a miniature supernova to heat the space, they enlist strong Ashtanga postures during power yoga, harnessing the radiating heat to engage muscle groups across the entire body without sacrificing the style's mindful focus or four-part om-ing harmonies. They also lead specialized prenatal sessions on Wednesdays and kids' classes for tykes aged 4–10 on Tuesdays.
115 Charlotte Dr.
Savannah
Georgia
912-898-0361
Anyone active in Savannah's theatre community in the 70s and 80s would likely have encountered Tom Coleman III, a director who began his career at the Savannah Young People's Theatre. He produced and directed more than 200 shows in the ensuing 35 years, culminating in the founding of the Savannah Community Theatre. The company often produces shows by local playwrights, along with a weekly, pirate-themed murder mystery dinner show.
411 W Bay St.
Savannah
Georgia
The opening scene of Forrest Gump follows a feather as it floats above Savannah's rooftops, a view seen from the Sorrel-Weed House, where the scene was filmed. Completed between 1839 and 1840, the now-iconic building was distinguished as a state landmark in 1954—only the second house in Georgia to receive that honor. Today, during historic tours, guests patter down the same corridors where onetime houseguest General Robert E. Lee once practiced hacky sack, or track spirits during ghostly explorations of the home's creepy quarters. Southern history pervades each visit as guests catch glimpses of the house's antique decor and Greek revival architecture.
6 W Harris St.
Savannah
Georgia
912-257-2223
A group of 15 people sit at the bar socializing, then simultaneously they all put their drinks down and the bar begins to slowly roll down the street. These people are sitting aboard a combination custom-built bicycle and bar, which features built-in coolers and 15 pedal stations plus an optional beer tap. A company-provided driver controls steering and braking to ensure absolute safety as riders pedal along sightseeing and pub-crawl routes. Because the pedaller is only allowed on certain streets and yellow brick roads, Pedals Eco-Entertainment recommends their planned routes but can also work with groups who want to create their own.
526 Turner Blvd.
Savannah
Georgia
US
912-508-5080
The array of glazes at Starlight Pottery puts a rainbow's paltry six stripes to shame; 70 different hues await artists within the studio. Conversation drifts beneath full shelves of bisque pottery, centering on the mugs, plates, and figurines available for painting. Paintbrushes hush quietly in freehand curls or stencils on the pottery, and hands working with unformed clay make the gentle slapping sound of two scuba divers fighting. Experts fire creations in a kiln, and parties for adults and children fill the studio with laughter and artistic banter.
7070 Hodgson Memorial Dr.
Savannah
Georgia
US
---