Beauty & Spas in Hollister
---
Recommended Beauty & Spas by Groupon Customers
---
Pamper and preen in a historic California landmark that isn't a coliseum with today's Groupon. For $30, you'll get $60 worth of services at Being Spa at the Dolce Hayes Mansion, plus two day-spa passes, a $120 value. You can even use your second pass to bring a friend, your parent, or a member of the Houston Astros.Day Spa: Relaxing massage treatments Night Spa: Gosh darn vampires everywhere
200 Edenvale Ave
San Jose
California
US
Today's Groupon will give your skin that faintly toasted sheen three times over. For $39, you get a UV-free trio of spray tans at Bronze Beachwear and Tanning, a $100 value. Get the natural-looking tonal benefits of being best friends with the sun without having to attend its longwinded political rants.Follow @Groupon_Says on Twitter.
36 S 1st St
San Jose
California
US
Laure Chicoine and her talented staff have experience with everything, from the most boisterous follicles to the shiest tousles of hair, and offer many salon services to deliver the look you prefer. Hair-shaping services include haircuts for men and women with a style consultation, aromatherapy scalp massage, a thorough cleansing and conditioning, and a blow-dried finish ($45+ for a junior stylist, $85+ for a master stylist). Depending on how many galas you have on the horizon, you can also get a special-occasion styling ($35+) or any of the salon's various hair colorings and tint retouches to make you happily unrecognizable to your chatty mail carrier ($50+). Nirvana also offers makeup services, eyebrow shaping, and Brazilian blowouts. As an added bonus, Groupon purchasers get 15% off any retail purchase on the day of redemption.
224 N Santa Cruz Ave., Suite B
Los Gatos
California
US
Headcase Salon was featured by San Jose Fashion Week magazine, and has a near-perfect 4.5-star average from impressed Yelpers:
151 W St James St.
San Jose
California
408-771-0777
The physicians and skincare experts at SkinSpirit concentrate their nonsurgical beautifying powers on restoring and rejuvenating every corporeal form in sight. During the signature facial, a medical-grade microdermabrasion first breaks through the skin's outer shell, forever quieting the dull conversations of expired skin cells and replacing them with the polished banter of a youthful façade. Then the skilled staff paves freshly smoothed veneers with a warm enzyme exfoliant before applying a double-layer antioxidant mask. Once the mask has finished uploading a brand-new personality to your face, a layer of enzyme serum gives your mug a hug while a copper-peptide-rich moisturizer refuels subdermal collagen generators and pampers sensitive skin to the point of looking, feeling, and acting younger than it did yesterday or the day before yesterday, but not two days after the day before yesterday.
701 Emerson Street
Palo Alto
California
Hollywood Tans' friendly staff takes a page out of the history books by implementing highly hygienic vertical tanning to deliver even, 360-degree coloration without the stress of bulb marks and pressure points obtained from horizontal tanning beds. After all, ancient people in ancient times got perfect ancient tans while standing up, because lying in a box for bronzing purposes had not yet been attempted. If you opt for the month of unlimited tanning, your outside will be privy to any tanning booth, including the state-of-the-art HT60 booth, which instills pleasing hues all over your body in around eight minutes and lets you build a strong base coat while standing up.
330 E Hamilton Ave., Suite 4
Campbell
California
---
---
Beauty & Spa Deals - Recently Expired
---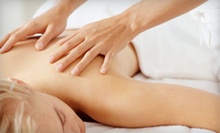 Specialists undo strains, stresses, and chronic pain with aromatherapy, Swedish, deep-tissue, or pregnancy massage techniques
---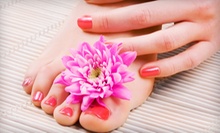 Luxuriant mani-pedis that include additional treatments, such as hot-lotion massages and exfoliating body scrubs
---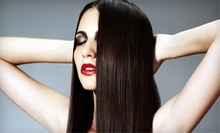 Professional stylist refreshes overgrown scalps with shampoo, cut, and conditioning and smoothes frizz and flyaways with keratin treatments
---
---