Honolulu Health and Fitness
---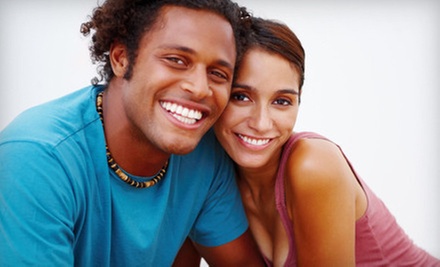 ---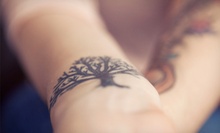 Seasoned technicians remove unwanted tattoos over multiple sessions
---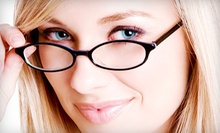 Optometrist diagnoses ocular diseases and prescribes lenses to correct vision
---
Recommended Health & Fitness by Groupon Customers
---
Honolulu born and raised, CrossFit HTF/HI Town Fitness's owners Ian Ajimine and Clarence Chee opened their 2500 sq ft facility to help students of all ages and ability levels learn the Crossfit program. Ajimine brings the intensity of his Army Ranger training to each regimen, and Chee backs him up with triple CrossFit certifications in basic training, kettlebell, and gymnastics. With a program that stays fresh by constantly chaning, they challenge students to whip around heavy battle ropes, heft their own bodyweight, and outrun local sea monsters during high-energy one-hour boot camps.
Kapiolani Park, 2737 Kalakaua Ave.
Honolulu
Hawaii
808-386-0197
In more than 200 locations in 25 countries, the staff at My Gym aims to nurture children's physical and mental development through engaging classes. Each gym houses small-scale fitness equipment with soft construction that inspires kiddies to play safely. Instructors lead kids in song, dance, jump, and exercise classes, all structured to fine-tune motor skills, critical thinking, and self-esteem. Children as young as 6 weeks can giggle and crawl in My Gym classes, which also include options for kids up to 13 years old.
Beyond scheduled classes, the gyms also host play sessions that discard lesson plans and encourage youngsters to cut loose. Open play gives them free rein of the gym's playground equipment while under supervision. During Parents' Night Out events, the attentive staff watches over kids while parents enjoy a night of grown-up conversation or a chance to hone their Marco Polo skills for future family bouts.
1020 Keolu Dr., Suite C-7A
Honolulu
Hawaii
808-230-8222
At Brain Fitness Hawaii, certified neurofeedback therapist Dr. Hana Yin uses holistic and noninvasive methods to help clients build up their brain power. To begin, she draws up each client's neural map, which is used to customize each training session for a range of therapeutic goals, from losing weight to growing a spare brain. An EEG machine provides a real-time readout of brainwave anomalies, allowing Dr. Yin to pinpoint exactly which areas need to be treated. Not only can brain training stimulate creativity and performance, but it has also helped past clients avoid or cure maladies such as food addiction, insomnia, and anxiety.
Under the same roof, licensed massage and bodywork therapist Valerie Collins helps to promote optimal function of the nervous system by releasing restrictions on the brain and spinal cord during craniosacral therapy.
438 Hobron Ln., Suite 401
Honolulu
Hawaii
855-256-4244
The sun beats down on the glistening muscles of CrossFit Waikiki's trainers and students, who make use of the beautiful beachside campus of the Ilikai Hotel during high-intensity workouts. Trainers harness the natural resistance of the beach's sand and water to tone bodies during routines that vary constantly and entail everything from Ivy League rowing drills to hurdles over the hotel's sunbathing patrons. Workouts seldom repeat the same exercises—a reflection of a training philosophy best summed up in the phrase "specializing in not specializing." This proclivity for all-around athleticism prevents minds from slipping into boredom and ensures that the sum of exercises, like wresting a paperclip from the grip of an electrical socket, engages every muscle.
1777 Ala Moana Blvd.
Honolulu
Hawaii
808-626-5195
A series of coincidences helped Stephanie Lay to create the system of symmetric rolling. In 2007, she was using the traditional foam rolling techniques used by sports-medicine practitioners to help to correct her alignment problems and persistent pigeon toe on her left leg. She had taken to stuffing a dense rubber ball inside of a hard cardboard cylinder to activate areas and tissues the softer foam equipment couldn't address. Months later, while helping a friend to work out an aching hamstring on a rubber ball, Lay discovered something odd: When her friend's leg was on the rubber, the leg would shake due to the amount of energy blocked inside, but when her foot touched the hardwood floor, the trembling ceased. By incorporating this observation with her foam rolling exercises, she created her own system that integrated mysofascial release with the energy-stabilizing powers of wood.
Lay used her degree in kinesiology and 10-year career in bodywork to create her practice, and today she helps others to align and balance through symmetric rolling. Clients roll across different-size wooden spheres and dowels that place firm pressure on fascia lines to release adhesions. The client is in control of the entire treatment, with Lay on hand to ensure proper movement and offer encouragement.
Those who wish to continue treatment at home can purchase the rebel rollers and mana balls, which are produced by hand. Lay engraves each ball with a checker logo that represents the balance between light and dark. A fruit-tree seed accompanies every purchase to replace the tree that made each wooden product and to add authenticity to Johnny Appleseed costumes.
432 Keawe St.
Honolulu
Hawaii
808-397-8084
Green hills and blue tidal waves rise from the mural that colors Honolulu Holo Cycling Studio, where cyclists ascend invisible slopes and sprint across imaginary beaches on Spinner Blade bikes. Instead of melting calories outside amid the island's scorching sun rays, the studio's patrons breeze through a refreshing, air-conditioned space lined with wall-length mirrors and shiny wooden floors. Seasoned teachers lead this fitness adventure, alerting riders when obstacles such as trees and Jupiter appear on the horizon. Music and videos fuel each revolution of the wheels, filling calves with energy during challenging climbs. To accommodate riders of different sizes, the bikes can be adjusted to fit long or short legs and arms.
3057 Waialae Ave.
Honolulu
Hawaii
808-737-8535
---