Shopping in Honolulu
---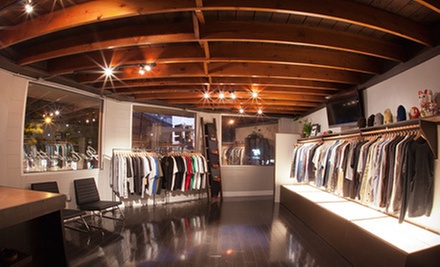 ---
Recommended Shopping by Groupon Customers
---
The inventory at TCA Toys houses an enormous selection of playthings for a range of ages and interests, from Hello Kitty plush dolls and Spiderman backpacks to remote-controlled off-road trucks and mini helicopters. Educational toys entertain toddlers with the likes of Melissa & Dough 3-D puzzles, and a caboodle of Hello Kitty collectibles take the form of walkie-talkies, headbands, and complex instruction manuals on how to properly groom one's whiskers.
94-144 Farrington Hwy., Suite 112
Waipahu
Hawaii
Made by hand in the heart of Hawaii, Hawaiian Seat Covers Company's seat covers protect rides with four-layer, waterproof Neoprene padded fabric. With different designs to fit front and back seats, the covers display tropical, Hawaiian-themed floral prints that are designed to fit all makes and models of car.
98-199 Kamehameha Hwy., Suite 2
Aiea
Hawaii
808-488-5475
Designed to excite every sense and soothe the tired body with mini masseuse minerals, bath salts make an ideal gift for the overworked mom and an excellent topping for pizza. Upon visiting the store, you'll get to select a bottle from a variety of funky shapes. Then select your favorite scents and colors to inhabit your chosen bottle. Peruse a slew of vibrant bath-salt fragrances, including summer melon, lavender, coco-licious, sweet pea, and many more. The customized creation makes for a stylish and colorful tub-side decoration as well as a functional tool for spicing up boring old tap water.
3040 Waialae Ave
Honolulu
Hawaii
US
Hui Ku Maoli Ola traces its lineage back to 1999, when friends Rick Barboza and Matt Schirman established the nursery with a mission to preserve and celebrate the distinct flora of the Hawaiian Islands. Today, the company beautifies federal lands, private homes, and retail businesses with more than 100 species of native Hawaiian plants, the descendants of specimens brought from distant shores by ancient Polynesian settlers and very strong wind. The helpful crew tends to rows of waving ferns, shady trees, and flowering bushes as they restore native habitats with professional landscaping or educate students with lectures and field trips.
46-403 Haiku Rd.
Kaneohe
Hawaii
808-235-6165
The tech-savvy staffers at Geek IT Hawaii serve as a mobile, local IT department for area homes and businesses. They'll diagnose and repair under-the-weather PCs and Macs with honest work: they report all costs beforehand and guarantee their labor and parts for 30 days. Understanding the sinking feeling that comes from losing valuable documents, important emails, blackmail photos, and other data, techs evaluate drives for free before recovering data; if they can't recover anything, there's no charge.
488 Kamokila Blvd., Suite OSS19
Kapolei
Hawaii
888-407-5530
Back in 1975, when Kevin Mulkern wasn't surfing, he was tending to plants with his fledgling landscaping business. He gradually became more land-bound over the years, and what began with a pickup truck, a few hand tools, and a mower expanded to include a half-acre nursery offering extensive services. Today, Kevin and his wife, Susan, continue to draw upon that expertise to run Mulkern Landscaping and Nursery, spearheading Hawaiian landscaping associations and guilds and racking up a slew of accolades in the process.
The nursery specializes in indigenous Oahu plant life as well as greenery from abroad, including colorful lotus flowers, fragrant water lilies, and more than 20 varieties of bamboo. Landscaping experts can use these blooms and more to plot and install points of interest ranging from general gardens to ponds and waterfalls, granting yards character without the hassle of gluing googly eyes to each flower.
41-639 Kaulukanu St
Waimanalo
Hawaii
---