Hopewell Cleaning and Home Services
---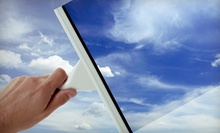 Professional window cleaners thoroughly scrub the exterior of grubby windows on the first floor of homes
---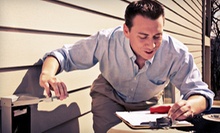 Certified HVAC technicians evaluate insides and outsides of furnaces, heat pumps, and ACs, to adjust pressures and safety settings
---
Recommended Home Services by Groupon Customers
---
Wielding the sanitizing power of truck-mounted steam-cleaning equipment, the cleaners of One Touch Commercial & Carpet Cleaning Services descend upon homes to rid them of grime. Thorough deodorizing and sanitizing treatments safety and effectively remove dust and stains from floors. Fully insured and ready to serve a wide-casting net of central Virginia areas, One Touch Commercial & Carpet Cleaning's cleaners can also strip and wax tile floors.
4813 Sanburne Pkwy.
Sandston
Virginia
804-222-7096
Fresh Scent Carpet Care's local, family-run operation sanitizes and deodorizes a wide range of household surfaces, from upholstery and carpets to mattresses, grout, and tile. Truck-mounted extraction equipment restores floor fabric to its original factory freshness, and detailed four-step steam-clean treatments remove stains and dirt from sofas and chairs. Technicians banish germs from nearly all parts of the home, applying a powerful Hygienitech vacuum to mattresses, and removing lingering debris, dust mites, and bogeymen with the apparatus's high-frequency pulsations and UV-C light. Rather than glossing over offending odors and pet dander with perfumes, Fresh Scent Carpet Cleaning's thorough methods remove contamination and bacteria from living rooms, car cabins, kitchen floors, and RVs.
625 Fairland Ave.
Hampton
Virginia
757-727-0484
After soaring the open skies as an air crewman inside of military helicopters, Chris Duffy decided to use his fine-tuned leadership, interpersonal, and physical strengths to start a business. Now, instead of restoring order from above, Duffy keeps his feet planted and sends pressurized blasts of water upward onto roofs, siding, and thirsty clouds.
Since its founding in 2005, Duffy's Dirt-be-Gone has rejuvenated the exteriors of buildings ranging from residential homes to hospitals to 25-story hotels. The licensed and insured company uses pressure washers that powerfully spurt out a specially formulated cleaning solution designed by Chris to break up dirt, mold, moss, and algae without damaging plants or treant house guards. Professional technicians arrive at each job dressed in uniform—jeans or khakis with a Duffy's Dirt-be-Gone shirt—and are often accompanied by Chris himself.
3222 Scarborough Way
Virginia Beach
Virginia
757-289-8343
If cleanliness is next to godliness, it could mean that layer of grime on your floors is the only thing preventing you from palling around with Poseidon. With today's Groupon, discover a better way to a clean home than covering your floors with cheese and waiting for the mice to polish. For $50, you get $110 towards two house-cleaning sessions with Spotless Finish, the locally owned Baltimore cleaning service that opposes spots, but is tolerant of houndstooth.
23005 Pheasant court
Petersburg
Virginia
US
Sun Block, Inc.'s professional tinting technicians prevent harmful UV rays and offensive glare from creeping into homes, businesses, and automobiles using sheets of film that arrive fresh from the CPFilms factory in Martinsville, Virginia. Each uniformed installer boasts the backing of annual quality tests as well as certification from the International Window Film Association and Worshipful Company of Shadesmiths. With these qualifications, they can beautify building windowpanes and car windshields, reduce HVAC costs, and help autos and homes stay comfortable on the inside.
11700 Midlothian Tpke.
Midlothian
Virginia
804-379-4123
Founded in 1978 as a single modest window-washing business, Fish Window Cleaning now dispatches uniformed technicians who can be spotted toiling atop ladders in 40 states nationwide. The company has earned numerous accolades along the way, including a spot on Entrepreneur magazine's 2010 list of Top 500 Franchises, as its staff continues to dutifully destreak windows, skylights, and human-size terrariums from the inside out. From their bird's-eye vantage point, the techs also unclog gutters, flush out downspouts, and clean chandeliers to a sparkling finish.
3212 Skipwith Rd.
Henrico
Virginia
804-918-0408
---