Shopping in Horn Lake
---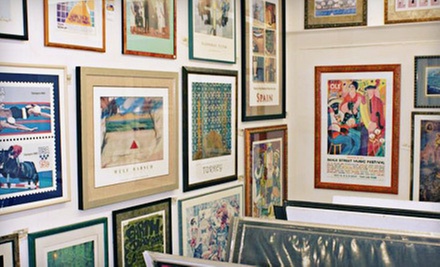 Idlewild Community Neighborhood Association
---
Recommended Shopping by Groupon Customers
---
The New York Suit Exchange specializes in providing formal men's attire at prices that non–landed gentry can afford. With two locations and over 15,000 suits for sale in each store, the Suit Exchange carries an abundance of duds available for every bodily appendage. Today's deal is valid for anything in stock, from shirts, pants, and ties to shoes, belts, and socks. Even sale items and suit packages are fair game. The Economizer is one such suit package, providing one suit, one pair of shoes, one dress shirt, one silk tie, one leather belt, and one pair of socks for $129.99. Keep toes tapping stylishly with a pair of black-leather lace-up shoes from Adolfo ($49.99) or a striped red tie set ($14.99) for the Harry Potter cosplay party. Stock up on dress shirts in a variety of materials and colors ($14.99–$29.99), or hold it all together with a leather belt ($14.99).
310 Union Ave.
Memphis
Tennessee
Professional photo studio, 2nd generation. We now sell "haljaffenameart" nationwide. The NEW, DELUXE nameart is 12x36inches, may use sepia, b/w or NEW color letters. Each piece is framed, matted and ready to hang when delivered. Choice of black or white mat. Absolutely fantastic!!!
4902 Poplar Avenue
Memphis
Tennessee
901-682-7501
When she began knitting at age 12, Henrietta "Hank" Davis kindled a lifelong passion; as the owner of Hank of Yarn, the only yarn shop in north Mississippi, Davis now shares her hobby with the local community. Her seminar-size classes, which range from novice to expert techniques, cover topics such as crocheting, knitting, and dyeing. Handicraft lovers can mingle in the shop's cozy seating area, where knit-alongs and parties sometimes feature surprise extras such as professional massages, eyebrow waxes, or group appearances by the cast of Airwolf. For inspiration, patrons can browse the shop's comprehensive selection of needles and inspect yarns that range from baby-friendly varieties to luxurious strands of cashmere.
7075 Malco Blvd., Suite 110
Southaven
Mississippi
662-349-8883
Since Dr. Stanley Pearle opened the doors to the first Pearle Vision in 1961, the franchise has expanded to more than 800 stores nationwide. In these stores, optometrists assess the ocular health of patients before onsite opticians help them navigate the assortment of frames from brands such as Versace, Ray-Ban, and DKNY. If they're not in the store, clients can use the Try-On tool, uploading a photo to see what they or their dog looks like in different types of glasses. Pearle Vision also helps focus the world with contacts from Acuvue and Biofinity.
1016 W Poplar
Collierville
Tennessee
US
Baby Genius's award-winning children's products teach babies and toddlers essential skills through the power of music. Based on a bounty of research, the company's DVDs enrich the learning experience by merging classical pieces and familiar songs with vibrant images, keeping kids entertained for hours. Parents can sit back while animated animal educators teach pocket-size pupils better motor skills, dictionary-defying vocabularies, vampire-free counting, and nap-inducing dance moves that ready little ones for kindergarten and beyond.
5689 Stage Road
Memphis
Tennessee
US
Serving central Texas for more than 20 years, Bridal Extravaganza simplifies shopping for brides and grooms by collecting more than 200 vendors under one roof. The booths of experienced wedding professionals lure in couples to sample their wares, from planners showing off their color-coded to-do lists to caterers doling out tastes of cakes, dinner dishes, and champagne. Fashion shows give onlookers a taste of the latest dress fashions for brides and bridesmaids and the latest developments in the world of cummerbunds for grooms. By the day's end, lucky ticket holders win prizes for a free wedding gown, bridal pictures, and cash. Each bride who attends the Bridal Extravaganza will receive $500 in free Bridal Bucks to spend on select exhibitors or a fairy godmother.
5158 Wheelis Dr.
Memphis
Tennessee
US
---