Houston Beauty and Salons
---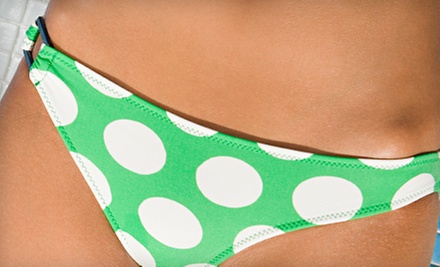 Washington Ave./ Memorial Park
---
Houston Beauty Guide
Houston is a large city, with a wide selection of options for those looking for beauty treatments and hair care services. The Houston hair salons and beauty salons offer a variety of services in different settings to suit almost any style. From chic and modern to traditionally elegant, the beauty salons in Houston are designed to cater to their clients' every whim. Update a style or transform a  look by finding a qualified stylist at one of the many hair salons and tanning establishments in Houston.
The Salon on Kirby, or SoK, stands out for their large menu of services. Their professionally trained stylists are committed to customer service and have a great deal of pride in their top-notch work. From cuts and color to dreadlocking and Brazilian blowouts, the experts at SoK are prepared to help achieve any desired look.
Another great place to try would be Blue Mambo. Here, they not only offer a unique experience to their customers, but they also offer a wide variety of services. This helps Blue Mambo become a one-stop shop for those who are looking for a full day of beauty at a Houston hair salon. Additionally, the Upper Hand Salon is a great place for folks that enjoy having a great time. This salon has a great atmosphere that makes one feel right at home, the second that one walks in the door. Here, it doesn't take much for them to satisfy their customers, and this is a great accomplishment.
For a unique tanning experience, without the harmful UV rays, consider booking an appointment at Throwing Copper Salon. Here, they offer organic body 'hueing', which is an innovative form of airbrush tanning that was developed in the salon. With a host of skin quenching moisturizers and anti-aging antioxidants, Throwing Copper promises that their clients  will love their  new color.
Update a style or transform a look by finding a qualified stylist at one of the many hair salons and tanning establishments in Houston.
Recommended Beauty by Groupon Customers
---
Glo Sun Spa keeps a slew of modern bronzing, polishing, and hydrating technologies in peak condition. With a variety of tanning beds, Glo Sun Spa provides a wide range of sun-kissed glows. Alternatively, sunless VersaSpa and Pura Sunless systems provide a tan away from the sun's rays. The hydration station combines Hydrofusion with steam and LED technology to moisturize and tan epidermises, and the Lumiere Excel system features a series of repairing, clearing, and firming regimens. Glo Sun Spa also stocks a full line of lavish skincare products from brands such as Devoted Creations.
3273 SW Fwy.
Houston
Texas
713-662-9200
ClimbX's indoor, ever-changing rock walls mimic the dusty color of actual outdoor crags. In this environment, climbers of all ages and abilities strap on safety equipment and climbing gear and learn to master the hand and toe grips that cover the arena's artificial rock formations. The outgoing and experienced staff teaches introductory-level climbing courses that impart basic safety procedures, proper belay technique, and climbing commands. A kids' climbing club coaches climbers aged 17 and younger through the basics of tying top-rope knots and securing handholds tightly even when those handholds start to quietly chuckle. When not helping people turn into spider-people, the staff also hosts birthday parties and corporate teambuilding events.
2034 W Gray St., Suite A
Houston
Texas
713-523-2300
At Casablanca Anti-Aging and Laser Centre, Dr. Michael Bouyarden calls upon his extensive training in New York, Casablanca, and Paris to bring clients the newest innovations in aesthetic procedures. With help from his handpicked staff, the doctor permanently lasers off unwanted hair, revitalizes skin with chemical peels and photofacials, and pumps up lips with injectable fillers or guided bee stings. Aside from manually improving exteriors, Dr. Bouyarden also helps clients help themselves by doling out nutritional advice and creating personalized meal and exercise plans.
5409 Bellaire Blvd.
Bellaire
Texas
713-349-0026
At Spa Nova, Dr. Ted Piliszek's medical aestheticians recruit the latest technology and holistic approaches to fight age, clear skin, and soothe minds. The team draws on cosmetic treatments such as Botox, microdermabrasion, and laser hair removal to smooth faces and bodies in time for summer vacations or sledless bobsledding competitions. The mesotherapy treatment specifically zeroes in on fat and sagging skin with custom-blended microshots of medicine, vitamins, minerals, and amino acids injected just below the skin of love handles or faces. Spa Nova's staff also soothes noninvasively with products from brands such as Yon-Ka and Obagi.
17200 State Hwy. 249, Suite 100
Houston
Texas
281-571-8025
Usually when people put their names on bottles of shampoo, it's because they don't want their roommates using them. But when Dr. Milton D. Moore did it, it was because the veteran dermatologist and pharmacist had created his own line of Moore Unique skincare and haircare products, which went on to claim real estate on the shelves of beauty shops and Walgreens stores nationwide.
He also tackles blemishes and skin imperfections by inviting clients to his facility for a wide range of skincare services. Using med-spa equipment, the doctor delivers revitalizing facials, photo-rejuvenation therapy, and laser vein treatments, the last of which erases veins that resemble Lewis and Clark's lesser-known maps of celebrity homes.
9350 Kirby Dr., Suite 100D
Houston
Texas
713-741-3376
The warm and tranquil atmosphere of MinxHouston surrounds talented nail technicians who dedicate their artful touch to adorning the digits of regular folks and celebrity clientele alike. Trained by top industry names such as Young Nails and CND, the techs primp fingers and toes with french manicures, vibrant designs, and durable gel treatments that last up to two weeks without chips. Aside from beautifying nails, the team also calls upon Dolce & Gabbana makeup training to gussy up mugs with vibrant eye shadows and lipsticks, and darken complexions with spray tans.
2990 Richmond Ave. , Suite 209
Houston
Texas
281-851-5899
---